The Highlands Trail (NY/NJ)
Hiking enthusiasts can enjoy a scenic trek through some of New York and New Jersey's most beautiful areas on the Highlands Trail. This long-distance hiking trail offers outdoor recreational opportunities and helps preserve wildlife habitats and local watershed areas. This trail may someday span from Pennsylvania to the NY/CT border but today runs from the Delaware River (NJ) to the Hudson River in NY.
The Highlands Trail offers an excellent opportunity for visitors who want accessible, mostly moderate-rated hikes in the NY/NJ region.
The Highlands Trail was designed to be as versatile and diverse as the terrain it passes through. A hiker will experience manageable mountain traverses, creek crossings, open fields, and lush forests on the trail. When the trail occasionally uses roadways to connect green spaces, the route is blazed on utility poles, making route following easy.
Depending on the season, Trekkers can feel rocks, grass, dry dirt, mud, or ice underfoot. I can remember several hikes on the Highlands Trail where all of these conditions existed. Comfortable waterproof hiking shoes are a must-have, and micro-spikes in your pack make sense in winter.
When to hike the Highlands Trail (HT)
Visit the Highlands Trail in any season, and you're sure to be impressed. Wintertime hikes on the HT can show off the scenery with snow and is a fun time to see more through leafless trees.
Springtime hikers can see new growth on plants and trees, rushing rivers and streams, and the potential of the first bear sitting of the year. In late May through early July, mountain laurel and rhododendron burst into fantastic bloom while native wildflowers are visible.
The long summer days provide the opportunity to cover miles after work on weekdays and make cooling streams, rivers, and waterfalls an excellent focal point on Highlands Trail hikes.
Fall is a beautiful time of year to visit the Highlands Trail is experience cooler temperatures and autumn's exciting colors. It is a unique experience to walk on the Highlands Trail carpet of leaves while viewing late days, sunlight filtering through oak, maple, and poplar trees.  
As you can see, the best time to hike the Highlands Trail is whenever you can.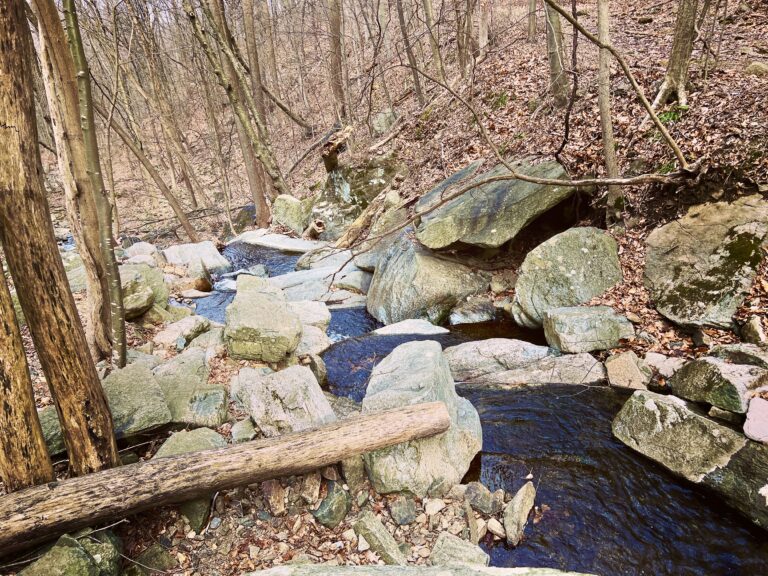 Why hike the trail End-to-End
Hiking end-to-end means completing the entire length of a trail. Like the Appalachian Trail, some paths are known for their end-to-end thru-hikers, who backpack from start to finish. However, an end-to-end hike doesn't have to be a thru-hike and can piece together day hikes over time. Since no camping is permitted on the Highlands Trail, day hiking sections at a time is the way to go.
Hiking the Highlands Trail from end-to-end is a great way to see everything it offers. It's also a great workout since you'll be covering a lot of ground. End-to-end hikes can be challenging, but they're also very rewarding. You'll get to see fantastic scenery that you would have missed if you had not hiked the entire trail. Plus, you'll have the satisfaction of knowing that you accomplished something difficult. It is fun to see that you covered every step and seen every blaze that a trail has.
Hiking end to end can be physically and logistically challenging, but it's also incredibly rewarding. When you hike end-to-end, you get a sense of accomplishment that you just can't get from walking shorter sections of the trail. You also get a chance to bond with nature – after all, you're spending a significant amount of time in the wilderness! If you're thinking about hiking the Highlands Trail end to end, go for it!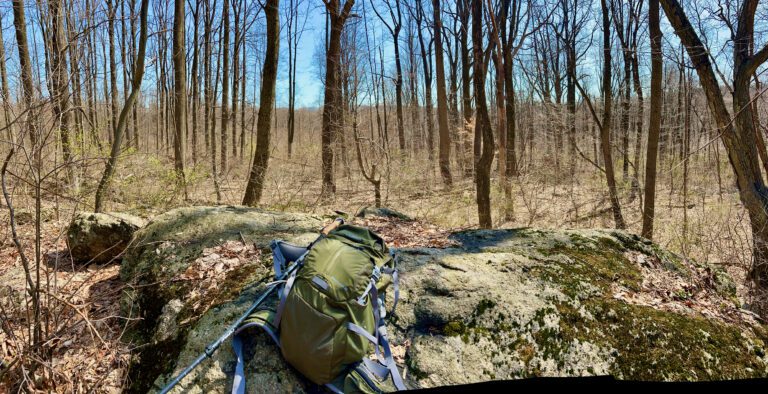 The highlands trail in New Jersey is a beautiful place to hike and explore. The trail winds through forests and meadows, with stunning views of the surrounding countryside. There are plenty of places to stop and rest along the way, and the trail is well-marked, so you can easily find your way. This trail is a great place to get away from the hustle and bustle of everyday life, and it's also a great way to get some exercise. Whether you're a seasoned hiker or just getting started, the highlands trail is sure to give you an enjoyable experience.
In New Jersey, the Highlands Trail starts in the south at the Delaware River, the border between Pennsylvania and New Jersey. The trail meanders northward towards New York State, going through parts of Hunterdon, Morris, Warren, Sussex, and Passaic counties.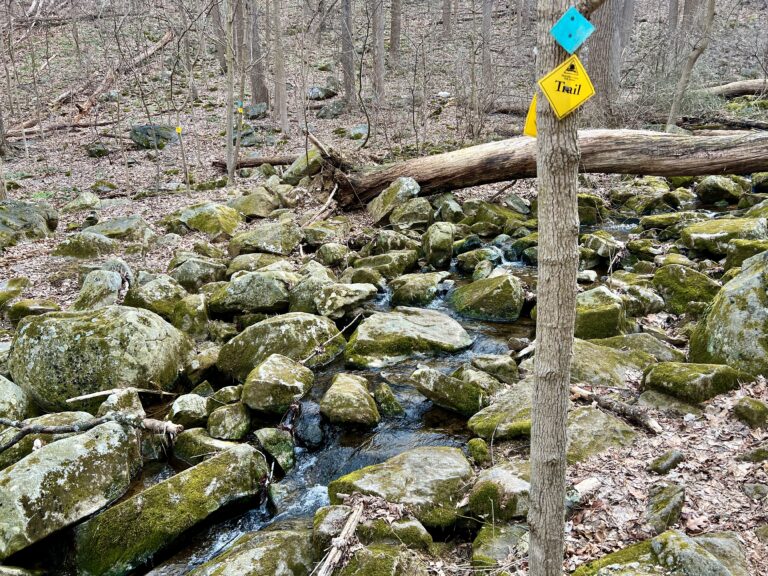 The Highlands Trail is popular in New York. The trail is situated in the highlands region and is in the southeast part of the state. The Highlands Trail offers hikers stunning views of the surrounding area. The trail in NY is well marked and easy to follow, making it an excellent option for both experienced and inexperienced hikers alike. The Highlands Trail in NY is also a great choice for those looking for a challenge, as it features several steep sections. However, the rewarding views make the effort worth it. Whether you're looking for an easy hike or a challenging trek, the Highlands Trail in NY offers something for everyone.
The Importance of Long Distance Hiking Trails
Long-distance hiking trails are essential for various reasons. First, they provide essential access to remote areas of wilderness. This is important for both conservation and recreational purposes. Second, long-distance hiking trails help to promote physical activity and healthy lifestyles. They provide an opportunity for people to get outdoors and enjoy the beauty of nature.
Finally, long-distance hiking trails can be a great source of income for local communities. By catering to the needs of long-distance hikers, businesses can bring much-needed money into rural areas. It is vital that we maintain long-distance hiking trails for all these reasons.
Who maintains the Highlands Trail?
Typically, the answer to who maintains a trail falls between non-profit organizations and volunteers, and the maintenance of the Highlands Trail is no different. The organization that leads the effort is the NY/NJ Trail Conference. Their website states that trail maintenance "is a cooperative effort of the New York-New Jersey Trail Conference, conservation organizations, state and local governments, and local businesses.
Visit the NY/NJ Trail Conference website to become a member and/or volunteer.
"In every walk with nature, one receives far more than he seeks."
"Me thinks that the moment my legs begin to move, my thoughts begin to flow."
"Walking is a man's best medicine."