Over 50 Outdoors: Outdoor resources for 50+ folks including tips, safety, gear, and ideas that enable ageless, outdoor adventures!
How can I continue to enjoy outdoor adventure after 50? Do I have what it takes to begin enjoying outdoor adventure over 50? Great questions! The answers involve your individual health, your objectives, commitment,  experience, and your ability to push yourself just enough to safely accomplish the goal.
Hikes can be a stroll in the park or strenuous, summit climbing outings. When it comes to enjoying the outdoors and pushing ourselves, it is important for middle-aged folks (and older) to ensure that we can explore for many years to come. Proper planning can go a long way towards exceeding your over 50 outdoor adventure goals.
If you are over 50 and looking to start hiking, there are a few things that you should keep in mind that will ensure success. Here are some tips on how to get started on your 50+ hiking adventures:
1. Choose the right gear. Make sure you have the proper clothing and footwear for the type of hiking you want to do. Alfred Wainwright said that, "there is no bad weather, only unsuitable clothing."
2. Start slowly and build up your mileage and trail difficulty as you gain experience. Don't try to do too much too soon. Start with shorter hikes and go from there.
3. Always be prepared. Learn the basics about planning a hike and map reading. These skills will help you stay safe on the trail.
4. Make friends or find existing ones that hike. Find a buddy to hike with or a local hiking group. This can make the experience more enjoyable and help you stay motivated.
With a little preparation and common sense, hikers over 50 can enjoy the many benefits of hiking. By following these tips, you will be on your way to accomplishing you hiking goals!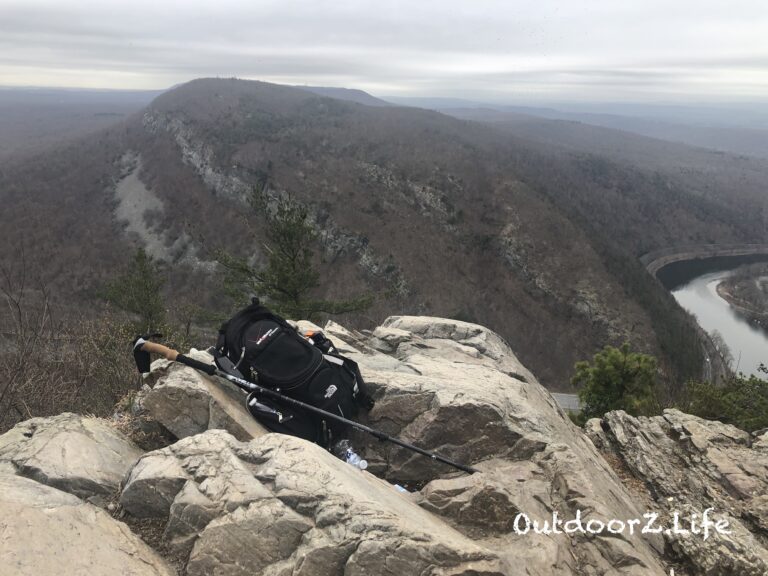 Kayaking can be so much fun, especially now that you many have more time and can enjoy outdoor adventures. Starting kayaking when over 50 can be a bit daunting, but it's definitely possible to accomplish you goals and enjoy being on the water. Here are a few over 50 outdoors tips to get you started kayaking:
1. Choose the right kayak. There are many different types of kayaks on the marketing, both new and used, so it's important to select one that's comfortable and suits your needs. For example, if you looking for a kayak that is stable and easy to maneuver, a recreational kayak might be your best option. Remember, you can always rent until you find one that works.
2. Join a kayaking group. There are often local kayaking groups or clubs that meet regularly. Joining one of these can help you meet people with similar interests which provides group confidence. Also, you may be able to get some tips from the more experienced kayakers in the group.
3. Get the right gear. In addition to a kayak, you will need a paddle, life jacket, and other safety gear. Make sure you have the necessities before heading out on the water.
4. Be prepared. Kayaking can be a challenging activity, so it's important to be prepared mentally and physically. If you're not in good shape, it's a good idea to start working out and improving your fitness which will help you start your kayaking adventures.
With these tips in mind, you should be well on your way to starting kayaking when over 50 years old. Just remember to take things slowly at first and to always put safety first.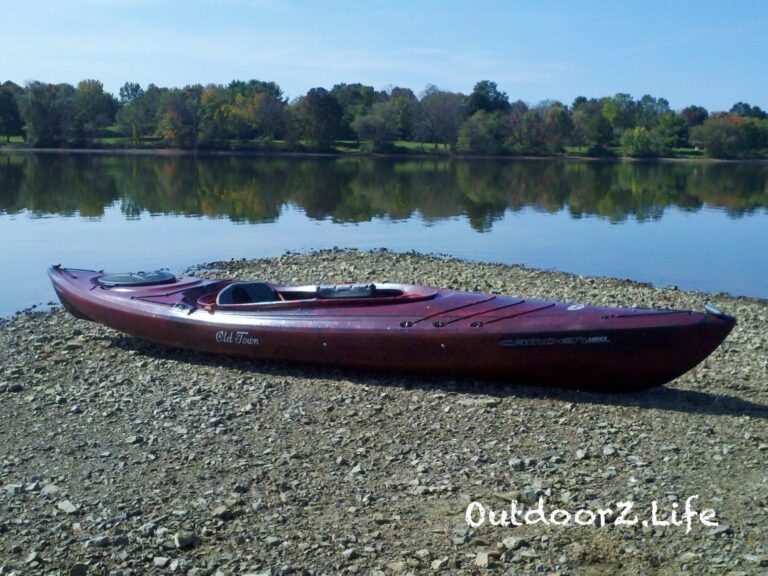 If you're over 50 and thinking about starting canoeing, there are a few things you should know. First, its never too later to start! There are many people who begin canoeing later in life and go on to enjoy many years of success and accomplishment of over 50 outdoors goals.
Here are a few canoeing tips to get you started?
1. Choose the right canoe. If you are new to canoeing, it's important to choose a boat that suits your needs. There are many different types of canoes to consider, but the key is not to get to complex and spend too much money when you are getting started. A little research, some advice from an experienced friend, and renting a canoe can all help you make the best decision.  
2. Get proper instruction. Canoeing can be tricky, so it's important to get instruction before hitting the water. There are canoeing schools, online classes, and YouTube videos that can help you learn enough to get started safely.
3. Have realistic expectations. Don't expect to be an expert canoeist overnight. Canoeing takes time and practice to master. Start slow and build up your skills over time.
Keeping these tips in mind will get you well on your way to starting your canoeing over 50!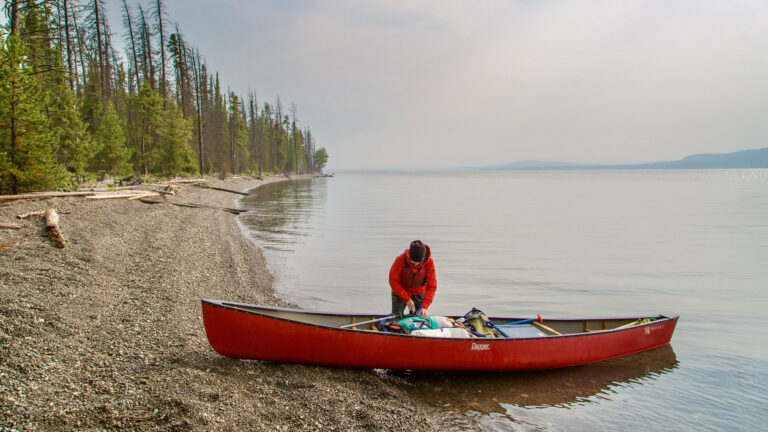 Are you over 50 and interested in backpacking? It's almost never too late to start! Here are a few tips on how to get started on your over 50 outdoors backpacking adventure:
1. Choose your destination. Decide where you want to go and what kind of terrain you'll be dealing with. This will help you choose the right gear.
2. Get the right gear. Backpacking is one adventure sport option where having the right gear is really important.
3. Train your body. Backpacking can be strenuous, so it's important to train your body beforehand. Start by doing regular, aerobic exercise and strength training. One of the best ways to train is the do day-hikes with a full back pack on.
4. Stay safe. Be aware of some of the risks in involved in backpacking and take precautions to stay safe.
With some planning and preparation, over 50 year olds can enjoy backpacking just as much as anyone else (maybe with some more muscle pain the next day though). So, what are you waiting for? Start planning your next (or first) backpacking adventure today!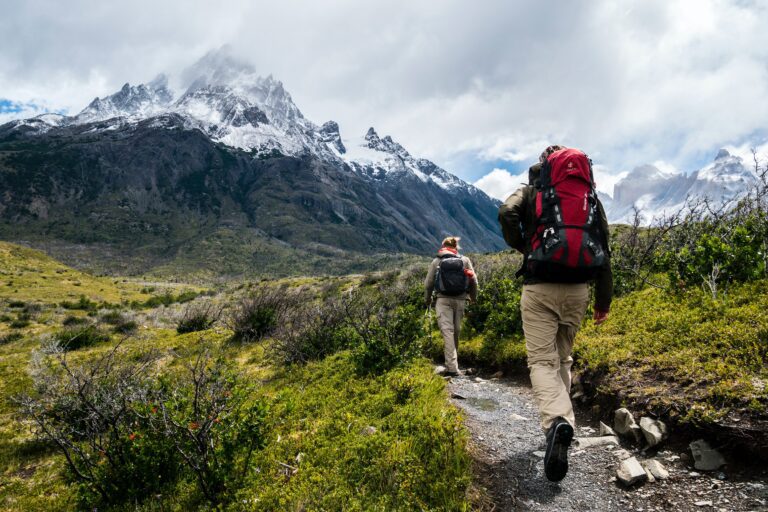 If you are over 50, you may not be as physically fit as you used to be (for most of us anyway). However, that doesn't mean that you can't enjoy outdoor adventures. With some planning and a few safety precautions, you can continue to explore and have fun in the great outdoors. Here are some tips on how to safely pursue your over 50 outdoor adventures:
1. Choose activities that are appropriate for your fitness level. If you're not as physically fit as you would like, pick activities that don't require a lot of strenuous activity to start with.
2. Wear the right gear. No need to go overboard, but make sure you have the proper clothing and footwear for the activity that you're doing.
3. Be aware of your surroundings. Be alert and pay attention so that you are aware of potential hazards.
4. Plan ahead. Before you go and head out on your adventure, plan your route and let someone know where you're going and when you expect to be back.
5. Listen to your body. If you start to feel tired or uncomfortable, take a break or call it a day. Better to avoid injury and live to adventure another day!
By following these tips, you can safely enjoy outdoor adventure when you are over 50. So, get out there and explore!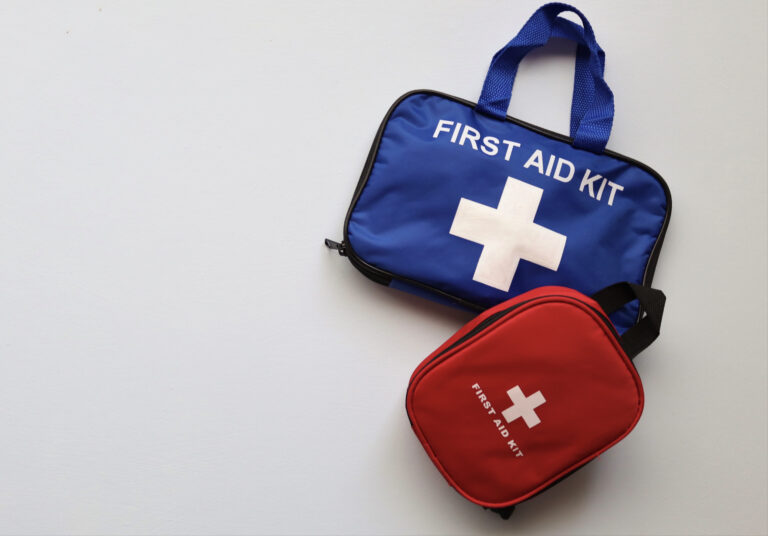 As we age, our bodies changes and we many not be able to do some of the things we used to do. That doesn't mean that we have to give up on our love of the outdoors thought. With a few adjustments to our strategy and gear, we can continue to enjoy hiking, camping, and other outdoor activities. Here are some tips on what gear is essential for Over 50 Outdoors Adventures:
1. A good pair (or two) of hiking boots is a must! Foot pain shouldn't be ignored and good boots will help.
2. A comfortable backpack is required, even for day hikes. Get one that fits, carries what you need, and distributes weight properly.
3. A good sleeping pad or camping mattress is important for a good night's sleep.
4. If you need a camp stove, find one that is easy to set up and use.
5. A lightweight, first aid kit is always a good idea, especially if hiking in remote areas.
6. A trusty flashlight or, better yet, head lamp is important to have if you may be out in the dark.
7. Bring a map and a compass and know how to use them. Most of us use the GPS on our phones but this should not be relied on exclusively.
With the right gear, you can enjoy the outdoors well beyond your 50's!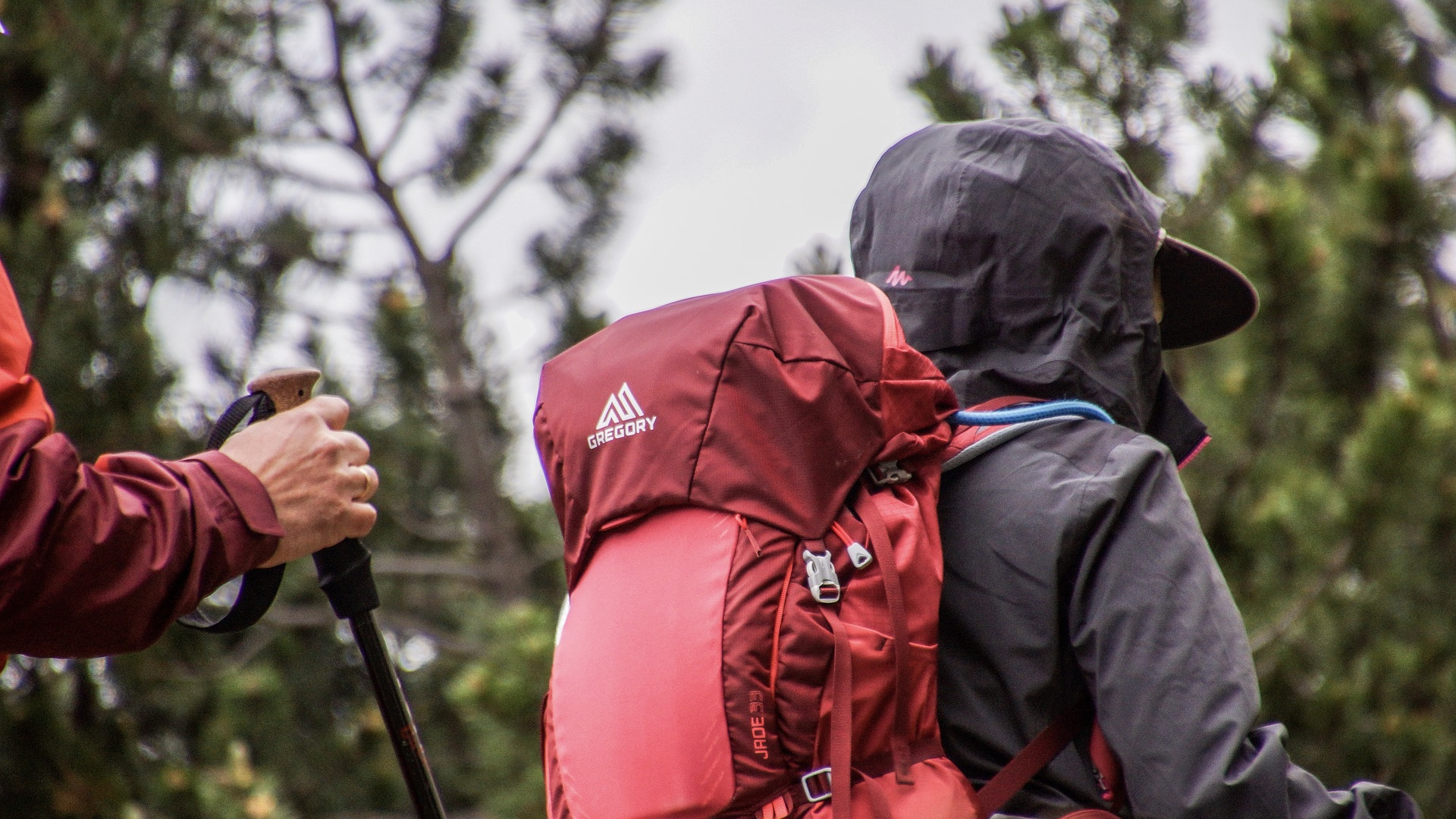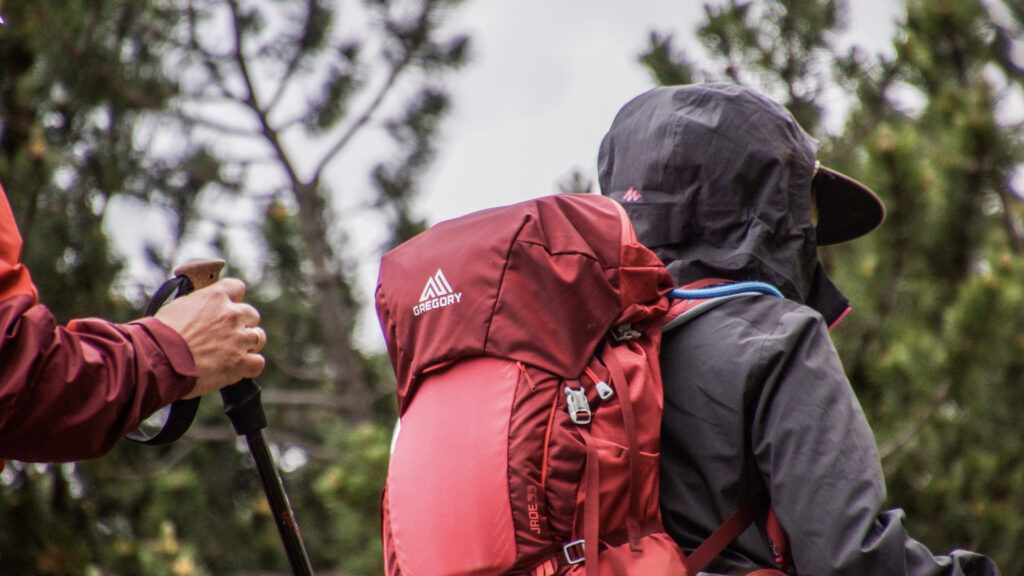 Maintaining a good level of fitness is even more crucial as we age. After the age of 50, our bodies start to slow down and we lose muscle mass and bone density. This can make it harder to stay active and enjoy the outdoor activities that we love. By staying active and keeping our bodies strong, we can maintain our independence and enjoy a high quality of life. And, if we really it, we can attain personal bests after the age of 50!
Here are a few tips for staying fit over 50:
1. Exercise is essential for maintaining muscle mass, bone density, and overall health. Try to get at least 30 minutes of moderate exercise most days of the week. This can include walking, biking, swimming, or any adventure sport mentioned above.
2. Eat a healthy diet. Eating a healthy diet becomes even more crucial as we age. Make sure to eat plenty of fruits, vegetables, whole grains, and lean protein. Avoid processed food (except for an occasional Twinkie), sugary drinks, and excessive amounts of saturated and unhealthy fats.
3. Stay hydrated (coffee doesn't count). As we age, our bodies become less efficient at retaining water, so we need to make sure we're getting enough H2O throughout the day.
4. Get enough sleep. Getting a good night's sleep is important for everyone, but it's especially important as we get older. As we age, our bodies need more time to recover from the day's activities, so it's important to get at least 7-8 hours of sleep each night.
By following these tips, you can help ensure that you stay fit and healthy over the age of 50, and enjoy a great quality of life!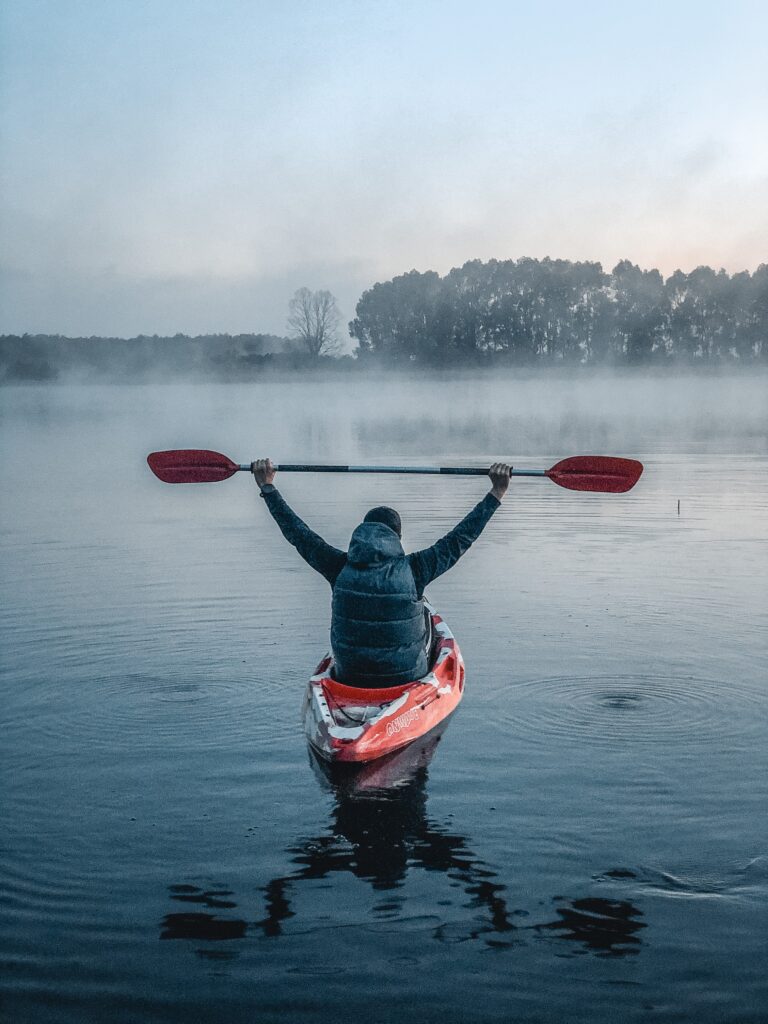 "In every walk with nature, one receives far more than he seeks."
"Me thinks that the moment my legs begin to move, my thoughts begin to flow."
"Walking is a man's best medicine."