Reading Time:
3
minutes
Should you take your dog on your next road trip? Can dogs go hiking with you at National Parks? Here's what you need to know!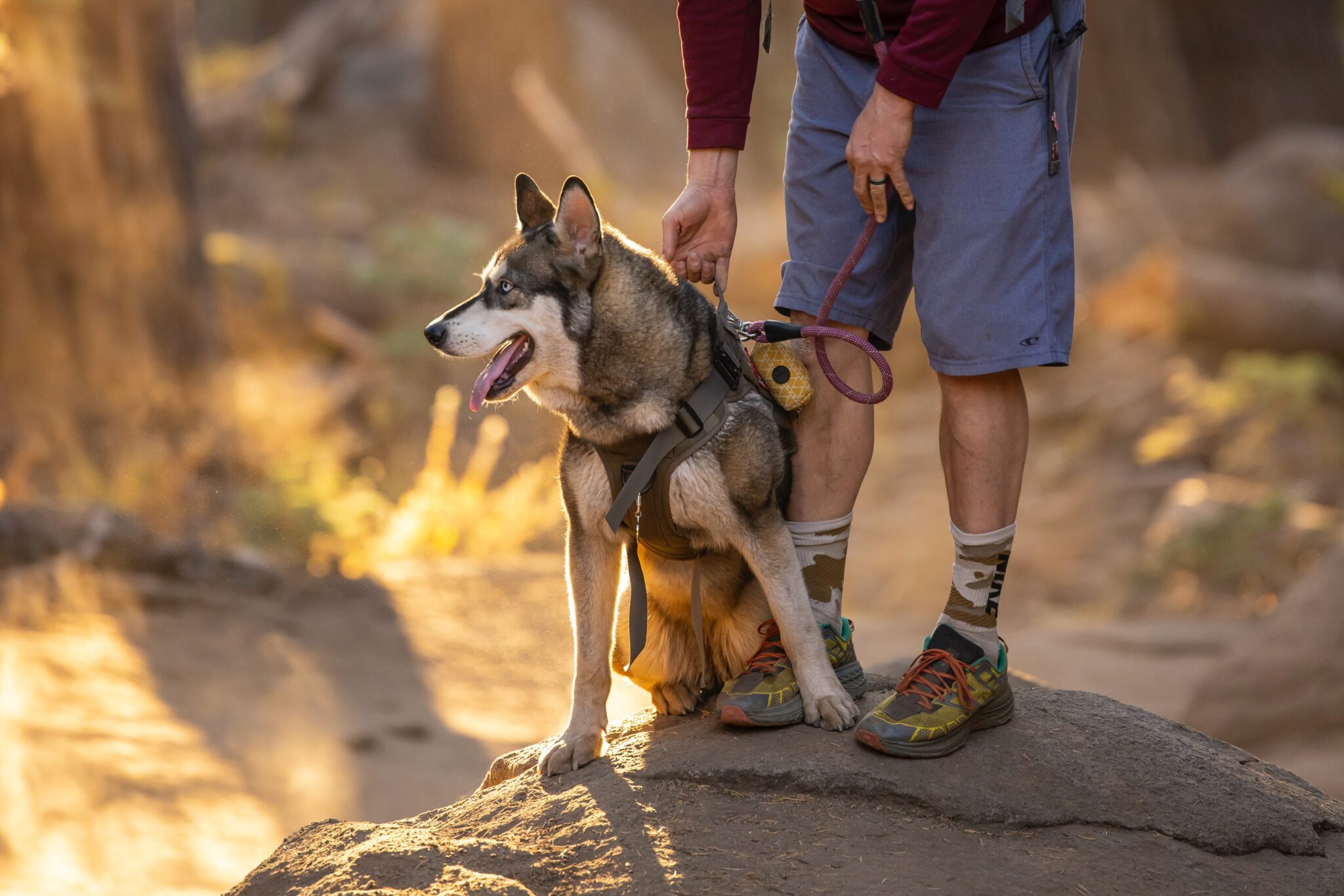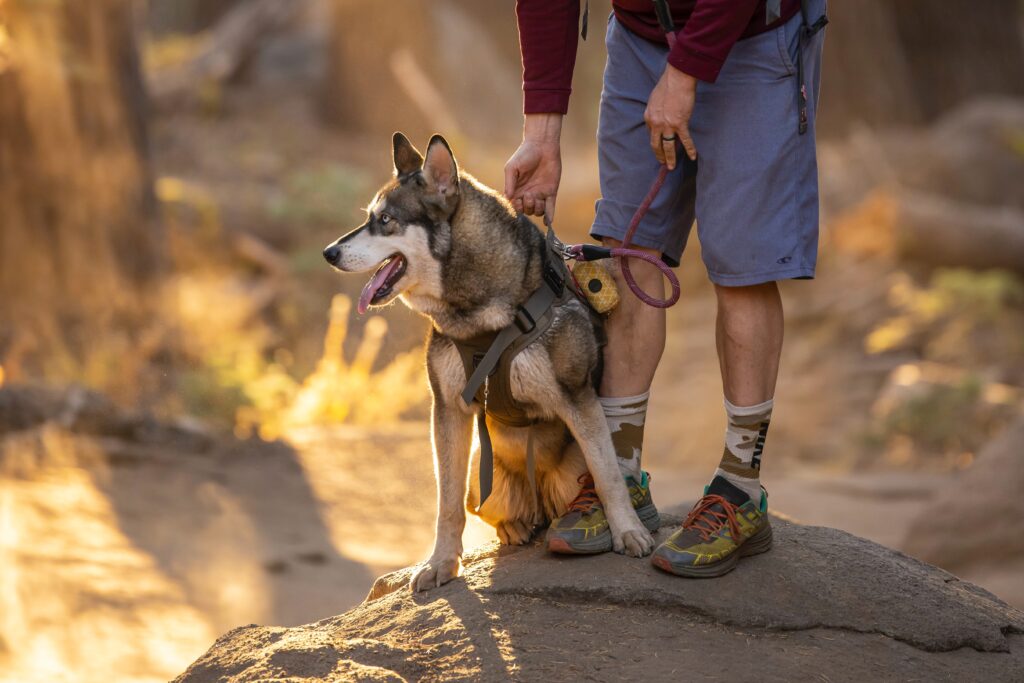 Hiking with Dogs at National Parks – Are Dogs Allowed?
Most parks do allow visitors to bring their dogs. However, in many parks, dogs are not permitted to leave the paved areas – which may limit your options for hiking!
For example, at the Grand Canyon National Park, dogs are allowed to enter the park – but they are strictly prohibited from going below the rim. So if you want to walk down the side of the canyon, even just a little bit, you won't be able to take your dog with you. Thankfully, there are plenty of options: pet-friendly rooms at the lodge, a dog boarding kennel at the South Rim, and dog-friendly campgrounds.
Here's a helpful map of NPS parks that do and don't allow pets. You can click on each park to go to its website and learn more about the specifics. It is a very useful resource when planning a trip!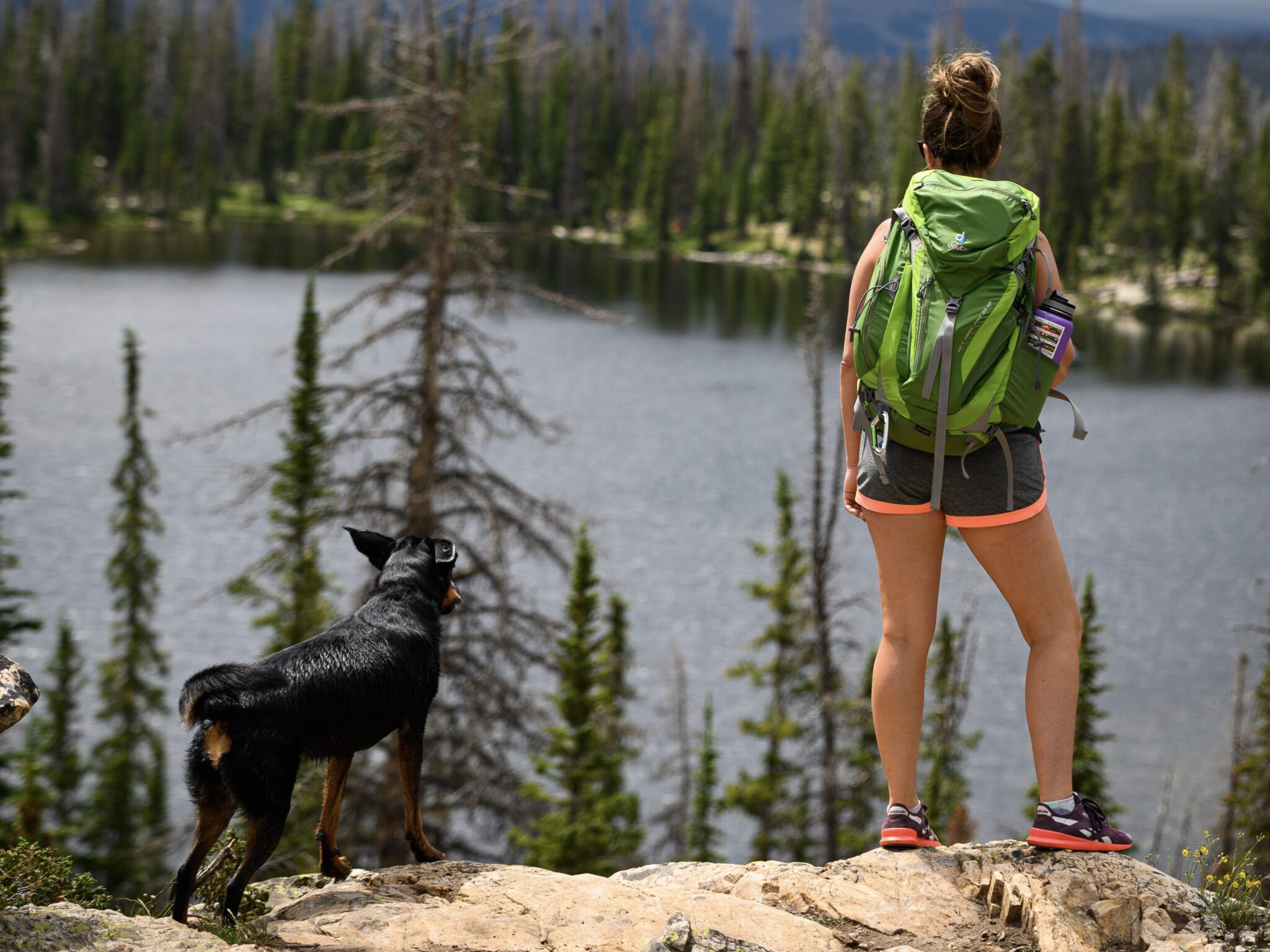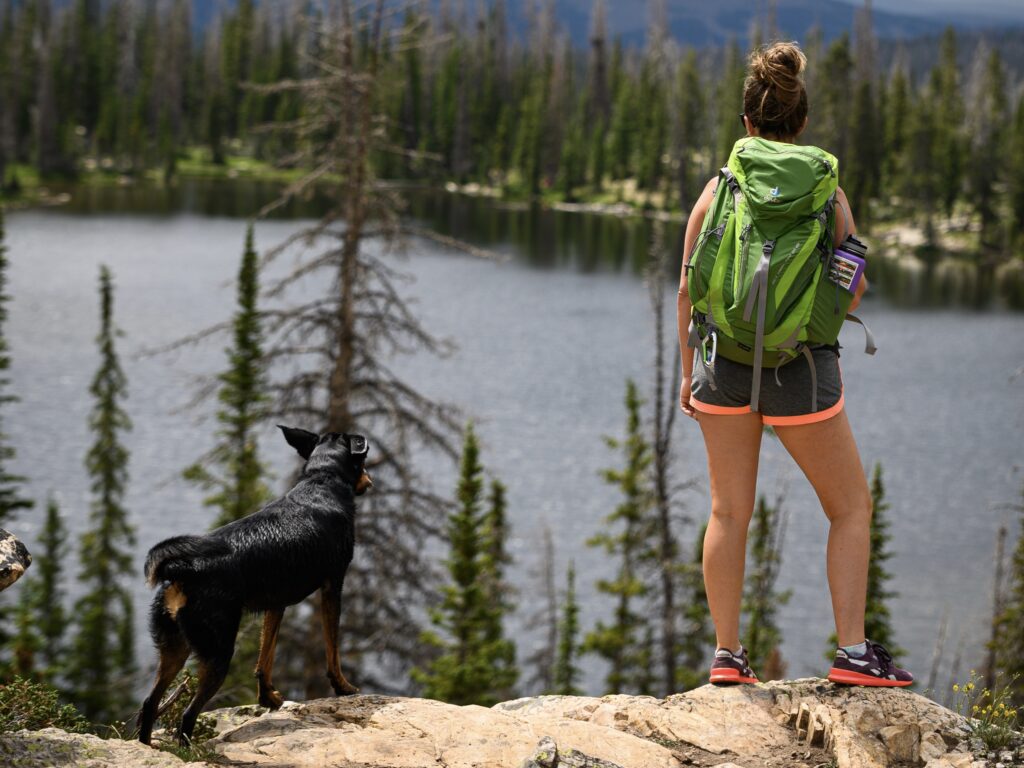 For more information to help you hike with your dog, visit Hiking with your Dog.
What Are the Rules for Hiking with Dogs at National Parks?
Here are the rules that every National Park enforces. To summarize them:
Only take your pet into permitted areas
Always keep them on a 6-foot leash or otherwise physically confined
Keep your eye on them at all times
Don't allow barking or other unreasonable noise
Always pick up their poop
Certain parks may have additional rules, but these are the basic ones.
What Happens if I Don't Follow the Rules?
In many areas, visitors who violate pet regulations are subject to fines.
The rules are not arbitrary – there are reasons for them. Here's an excerpt from the National Park Service website explaining why pets are only permitted in certain areas. Pets can:
Harass or harm wild animals by making noise, chasing them or catching them.
Intimidate and disturb other visitors by making noise or scaring wildlife away.
Can damage the ground and plants by digging or rolling.
Can attract predators such as cougars or coyotes looking for easy meals.
Depending on the specific park, there are other reasons, too. Your dog could be harmed by thorns, cactus spines, or wild animals. Your pup could get overwhelmed by a large number of strangers, or they could inadvertently scare other visitors to the park. This is even true of the sweetest, most well-trained dogs.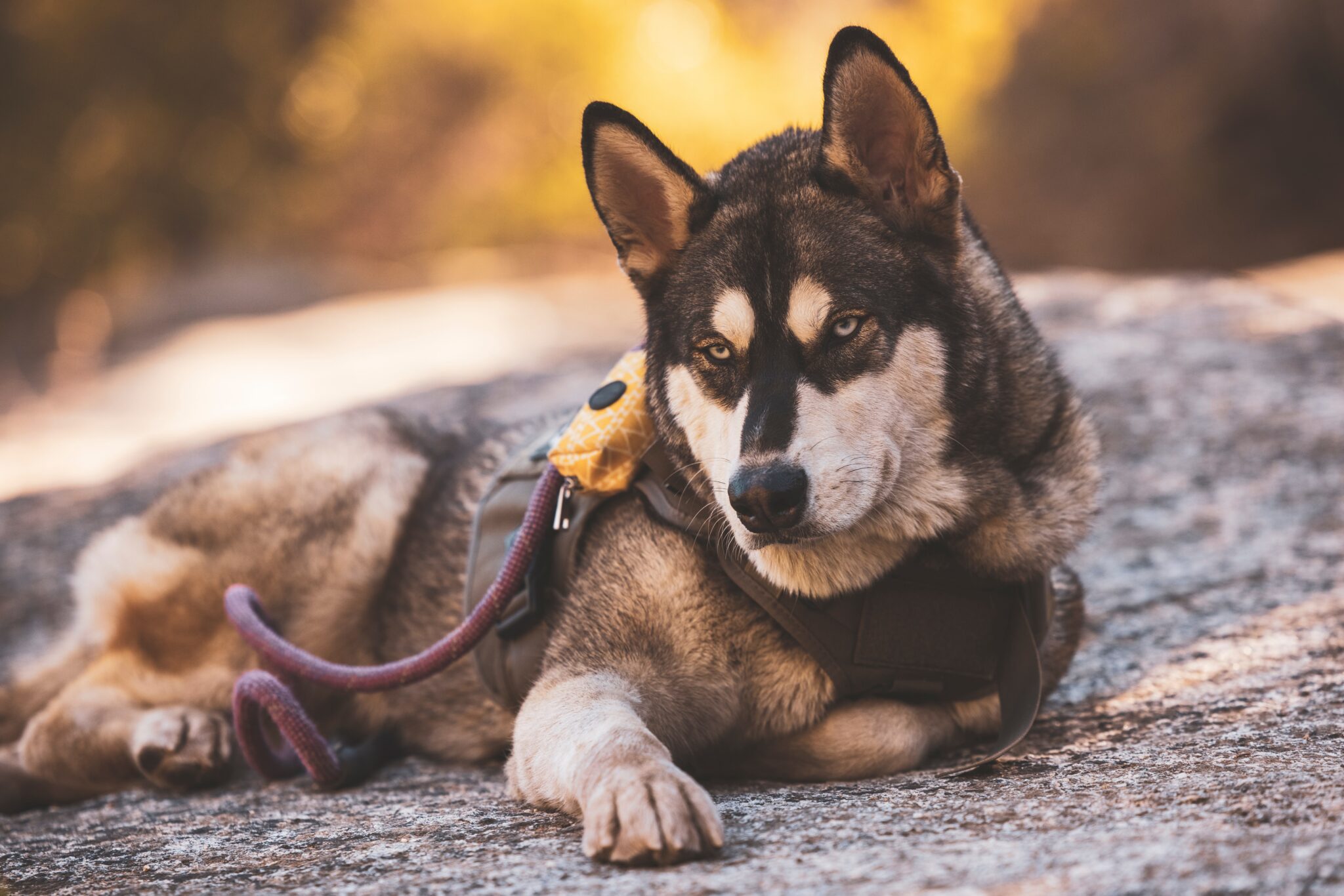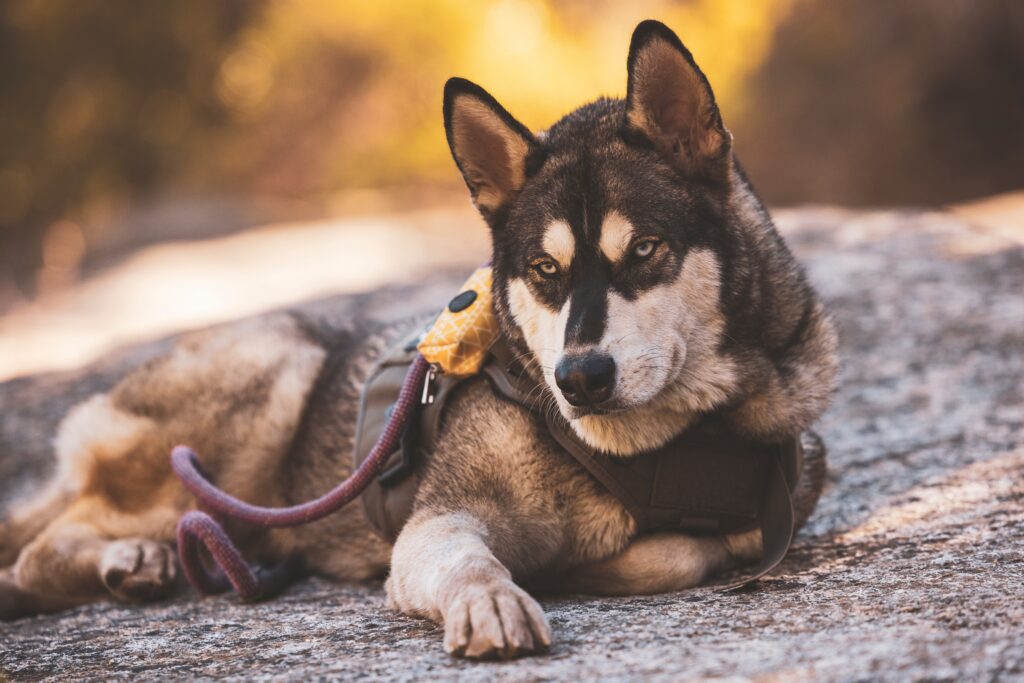 Protect the Beauty of Nature by Keeping Your Dogs in Permitted Areas
Unfortunately, we sometimes see dog owners walking past multiple "No Pets Allowed" signs. Dog owners may think "but my dog is small" or "they are so well behaved!" and assume that it's OK to take their dog on trails where pets are not permitted.
It's not that the National Park Service doesn't like pets. It's just that their job is to protect the environment, as well as the people who come to enjoy the scenery. So next time you visit a national park, pay close attention to the signs that mark trails where dogs are not permitted.
It's also a great idea to do some research before you hit the road and plan your trip accordingly. If you want to visit a park that doesn't have a lot of dog-friendly trails, you should find a boarding facility or come up with another plan to keep your pup safe while you explore the great outdoors.
Following rules and guidelines will make hiking with dogs at national parks fun and enjoyable. We hope this helps you plan your next exciting National Parks adventure. Happy hiking!
For more information about dogs at National Parks, visit the National Park Service website.
---