Reading Time:
3
minutes
Are you looking for a shorter hike in an easily accessible area with a waterfall?  Look no further than Washington Valley Park, NJ! This Somerset County park, in an area known as Chimney Rock, has many hiking options. Our hike (see map, details, and a short video below) was under 2 miles and offered great views of Buttermilk Falls.
In this article, we'll showcase some of the must-see sights of Washington Valley Park and offer some suggestions for maximizing your hike. After reading, grab your hiking boots and prepare for an excellent adventure in one of New Jersey's beautiful parks!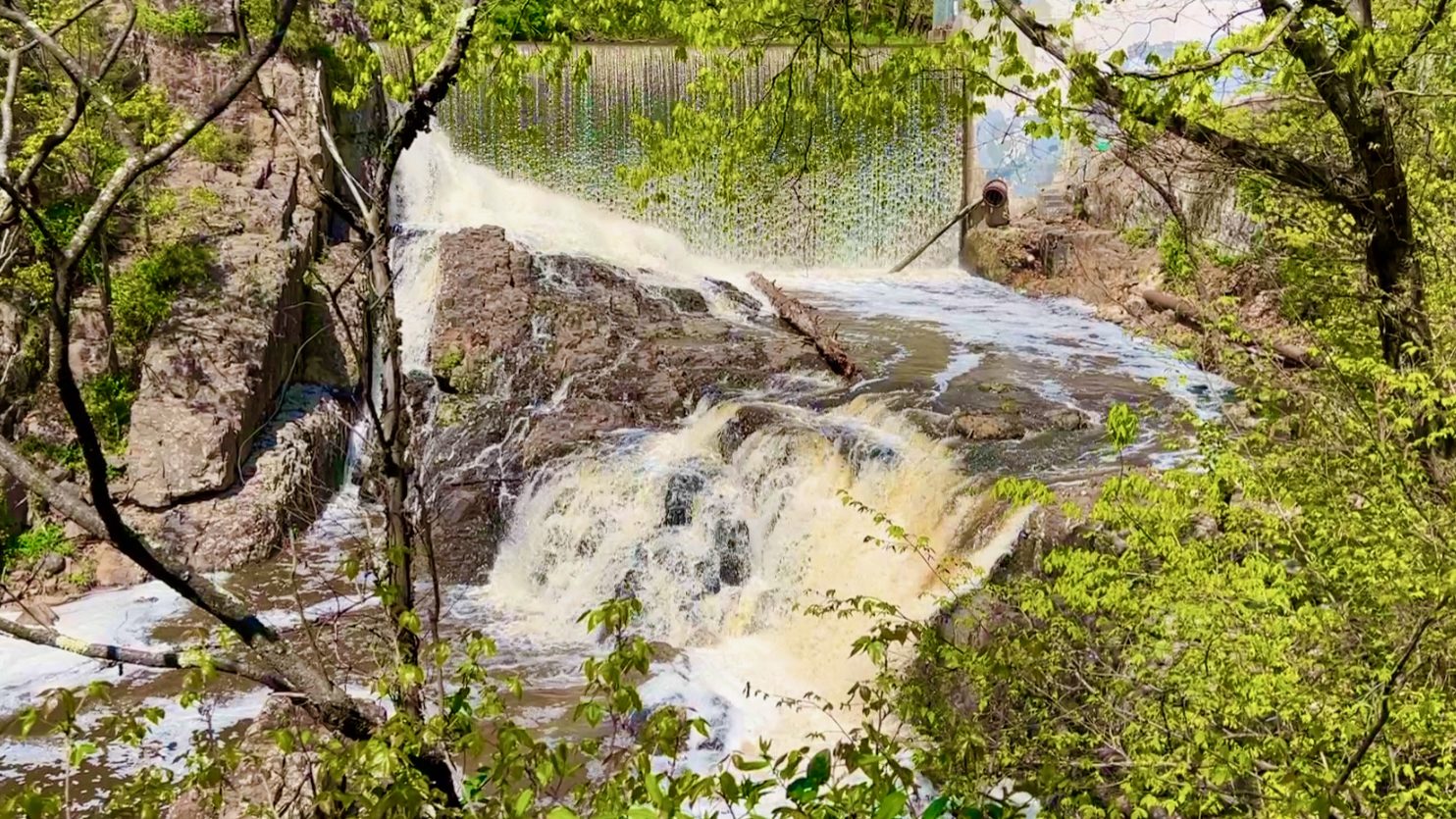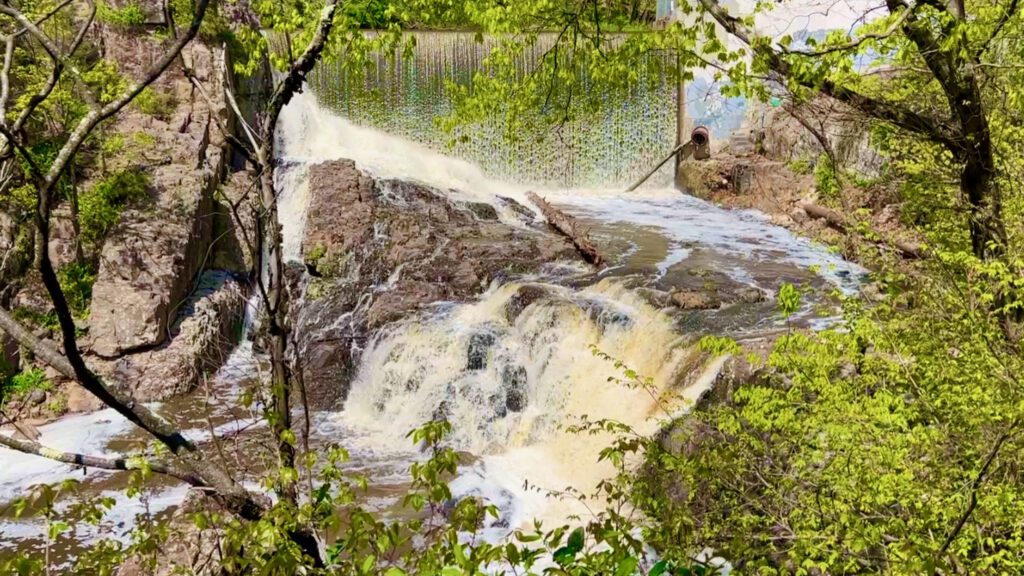 Key Facts: Washington Valley Park, NJ, and Buttermilk Falls
Hiking Mileage and time
This hike is a 1.73-mile loop that begins and ends in the parking lot at the end of Miller Lane.
We took our time and still completed the hike in just over one hour.
Toward the end of the hike, there were 275 feet of elevation gain. Not much to manage, but enough to get infrequent hikers to breathe heavily. Take your time; the forest is a great place for breaks!
Shorter hiking options: you could hike to the waterfall and then return back to the car if you want to keep your hike under a mile.
Longer hiking options: There are a variety of additional hiking trails in the park, so you can take any of them to make your hike longer. Check out the AllTrails app for details on all the area's hiking trails.
Trail Rating
This hike at Washington Valley Park is rated as easy to moderate. The trail consists of some gravel paths, rocky terrain, and a few steeper sections (mainly side trails near the waterfall).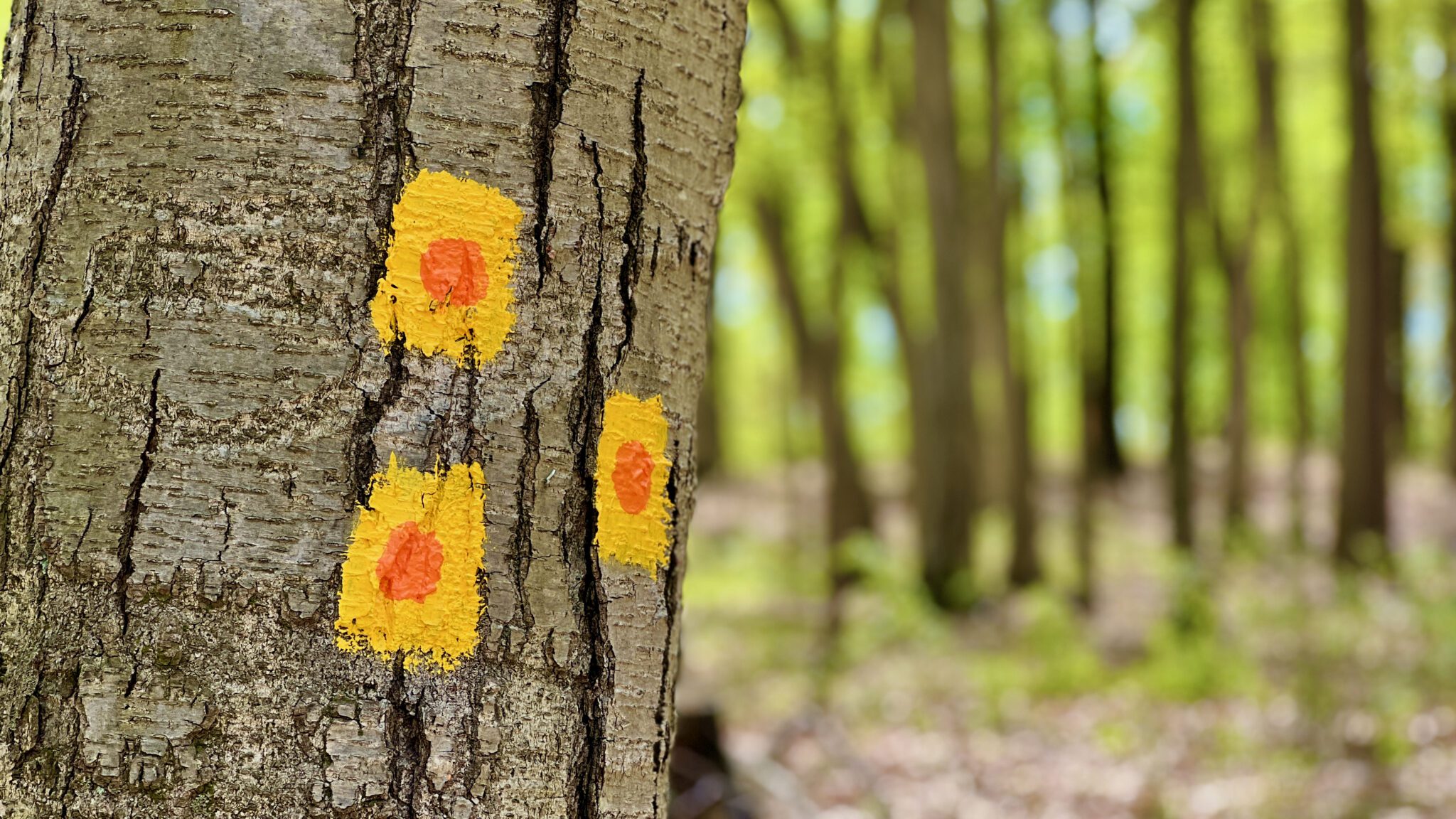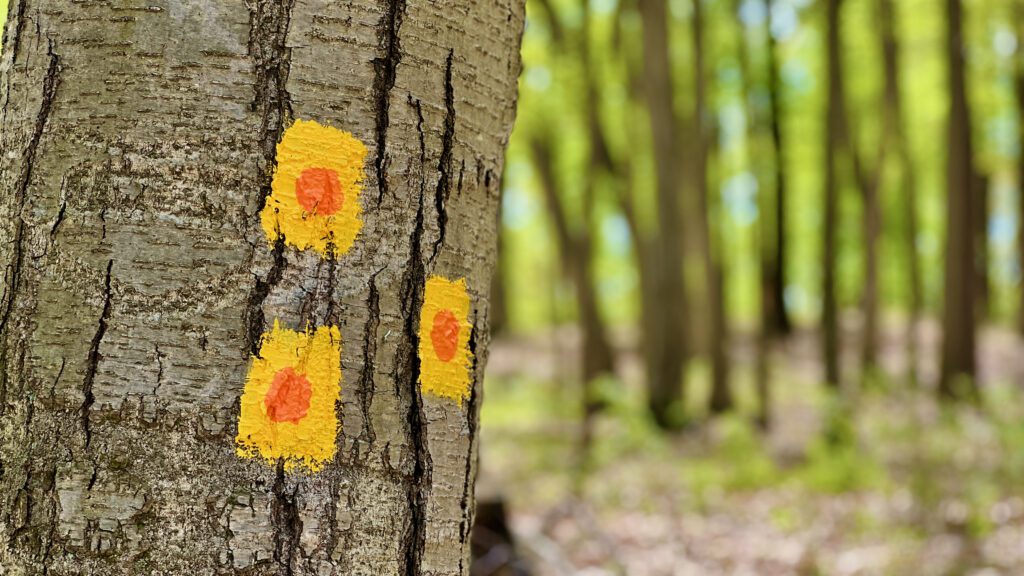 Notable trail sections
We had a great time in Washington Valley Park and on this hike!  Our favorite sections included an overlook area, Buttermilk Falls, and the forest that you walk through on the second half of this circuit hike.
Buttermilk Falls: Who doesn't like to see a waterfall? Short, side trails provide exciting views of this waterfall. Go after a good rain to see the water really flowing.
The Viewing Overlook: Near the beginning of the hike (see pic below), you can see Chimney Rock and a quarry in the background. At the right time of year, you can see migrating hawks.
The Forest: we hiked here in springtime and saw bright green, new leaves emerging, and water running off the higher areas towards the creek.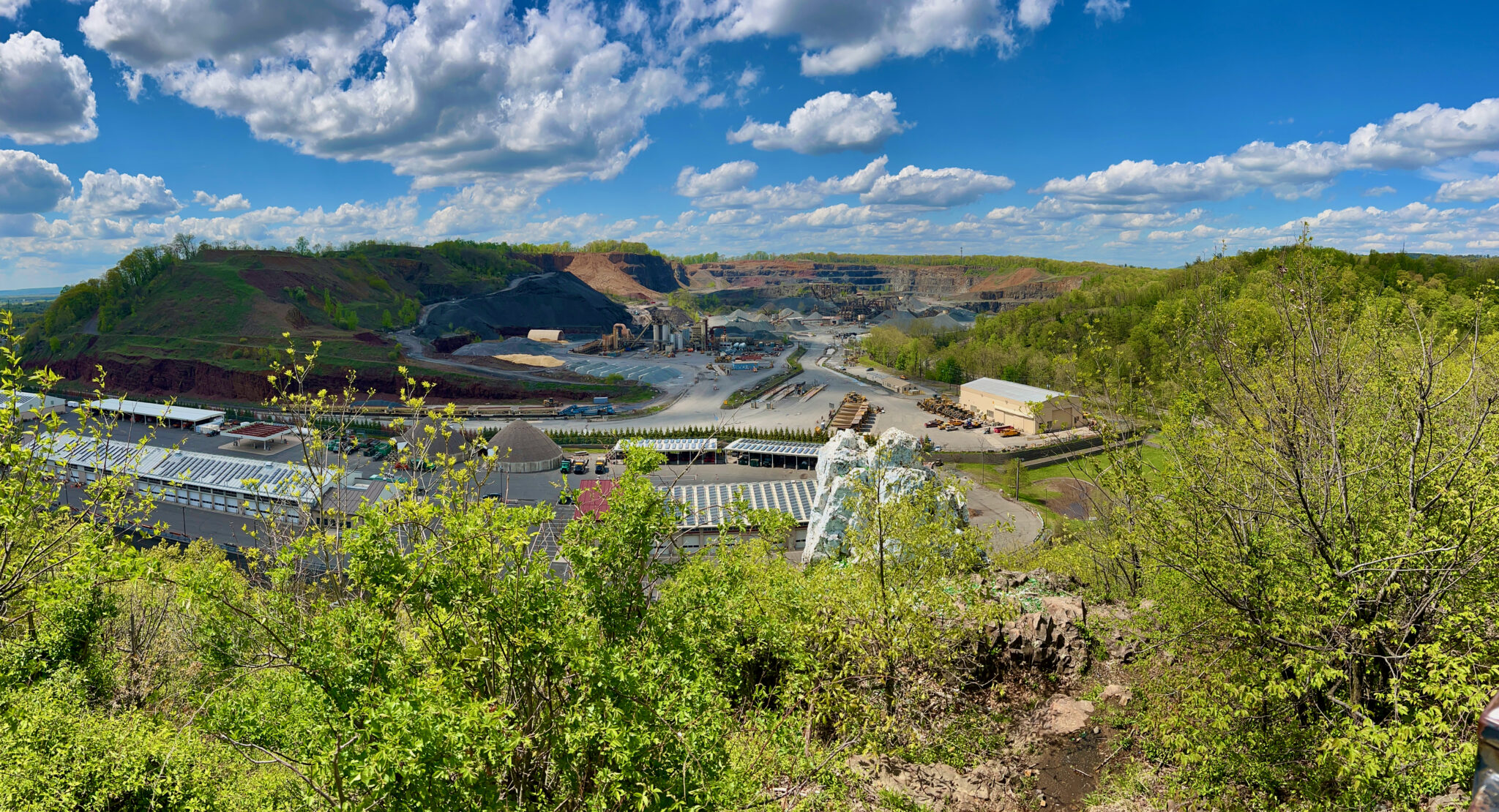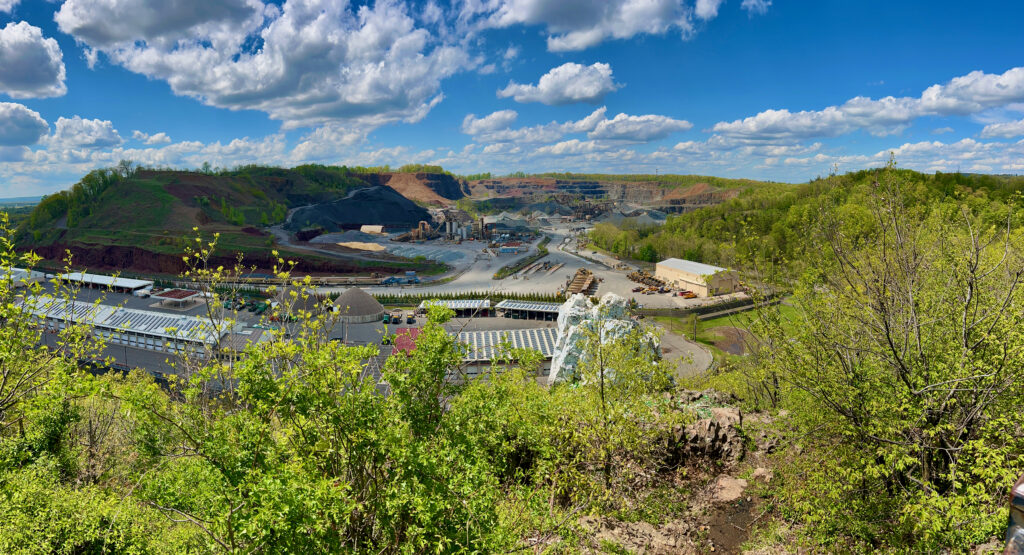 Family Friendly?
Washington Valley Park is very family-friendly. We saw several families with small children on this hike. Just watch little ones on the short, steeper side trails by the waterfall and the section near the waterfall's top. There are some rocky sections and a manageable uphill stretch of the trail towards the end of the hike. This is a great place for hiking with kids!
Washington Valley Park Hiking Trail Map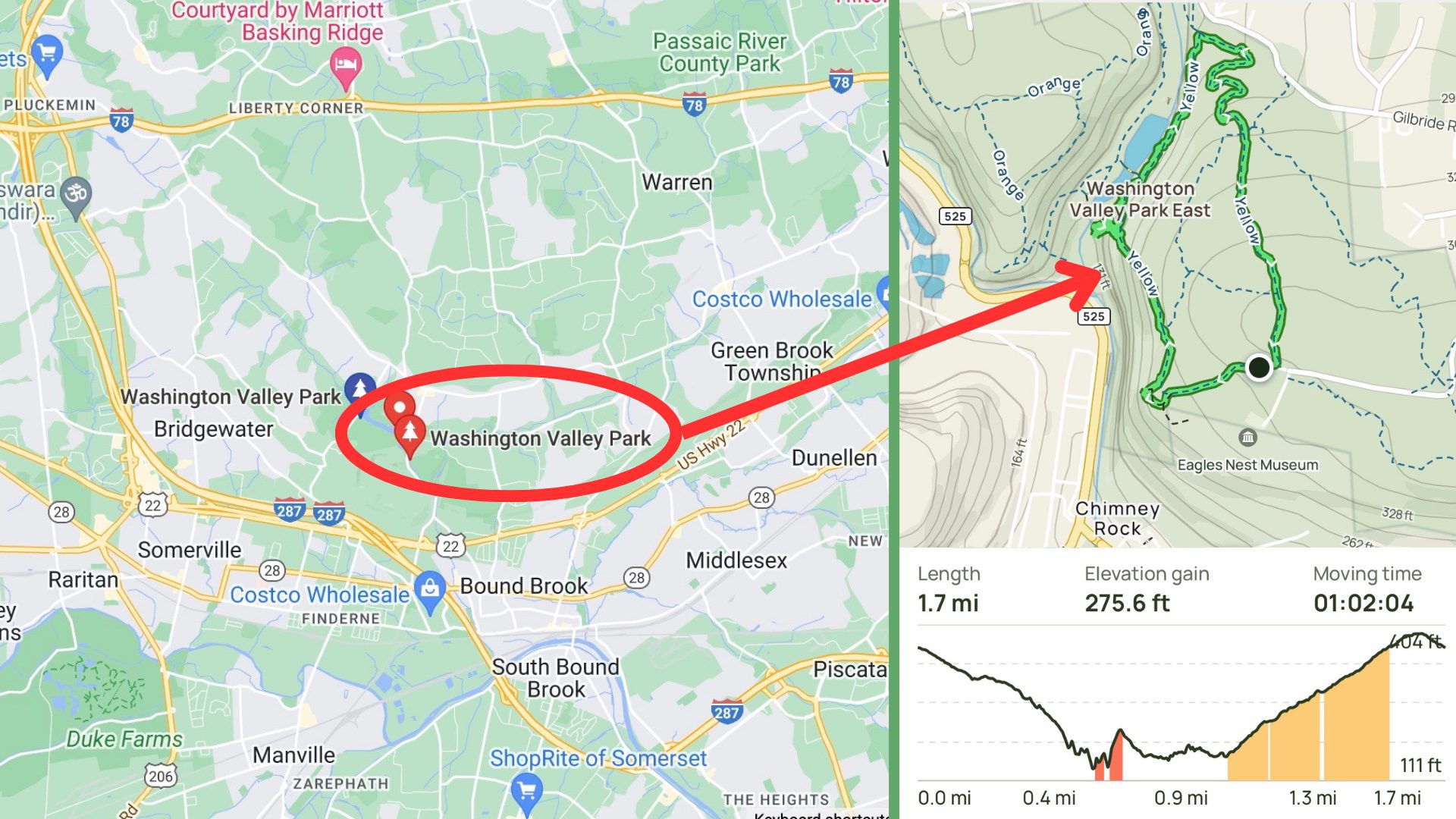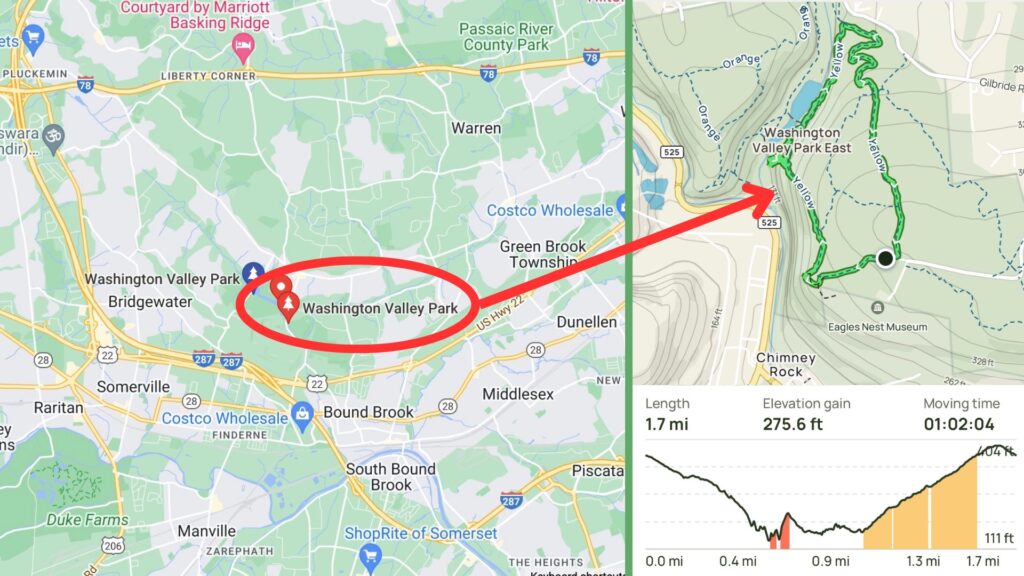 Trail Parking
We parked at a trailhead parking lot at the end of Miller Lane. Sometimes the parking lot is called the Hawk Watch Area Parking Lot. From Rt. 22, take Vosseller Avenue (North) to the left on Miller. Given the location of this park, I can see the parking lot fill up on weekends.
Washington Valley Park, NJ Hiking Tips
Good hiking shoes, especially waterproof ones, are always preferred if you go after rain. We saw several folks in sneakers since the trail isn't too rugged.
If hiking this loop clockwise as we did, you will come to side trails near the waterfall. The side trails are a little steeper but manageable. Definitely take these short trails to get a better look at the waterfall.
The upper section of the waterfall is manmade, and the lower section has water flowing over natural rocks. Together, the waterfall is a fun place to visit…especially after some rain!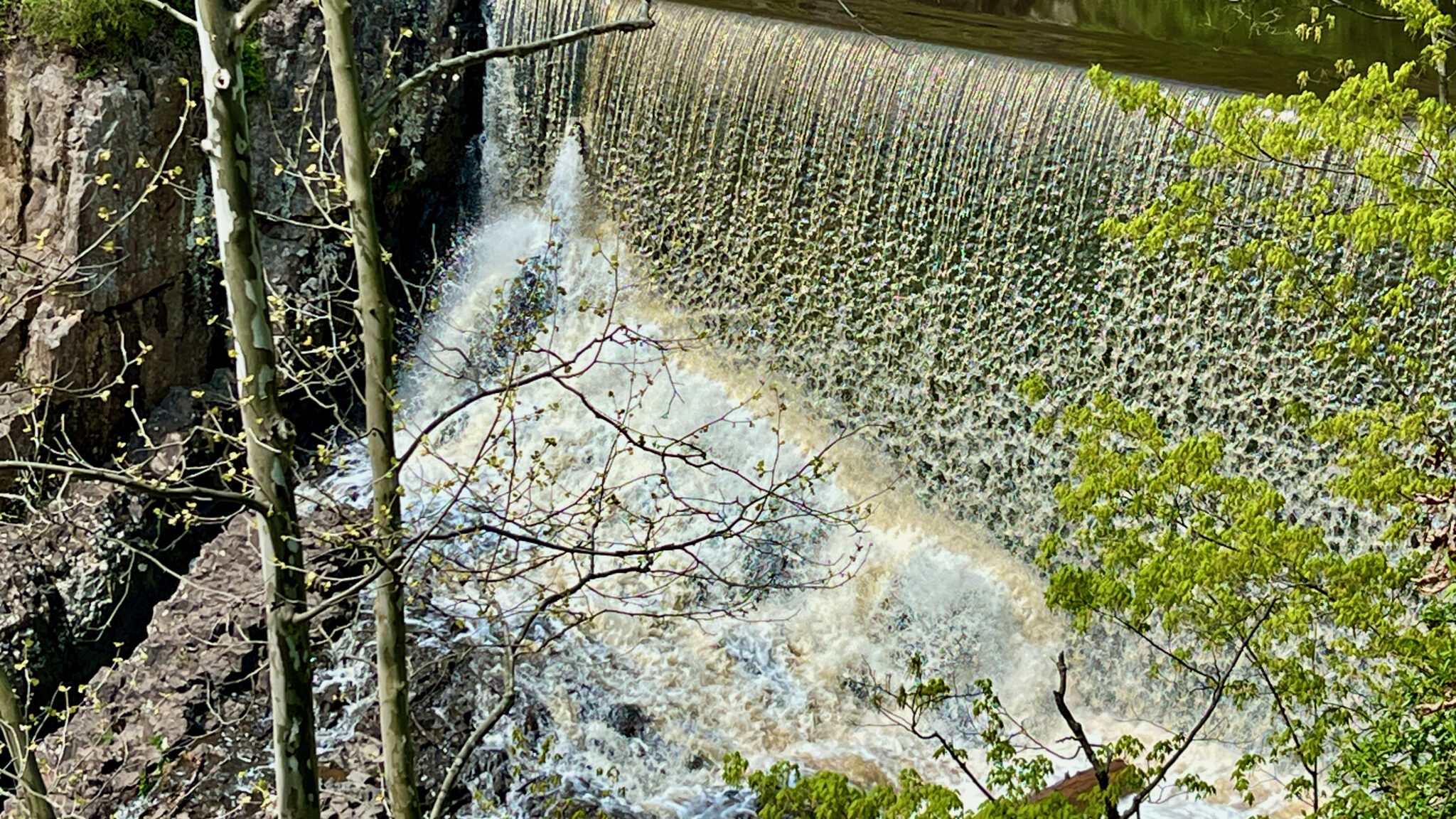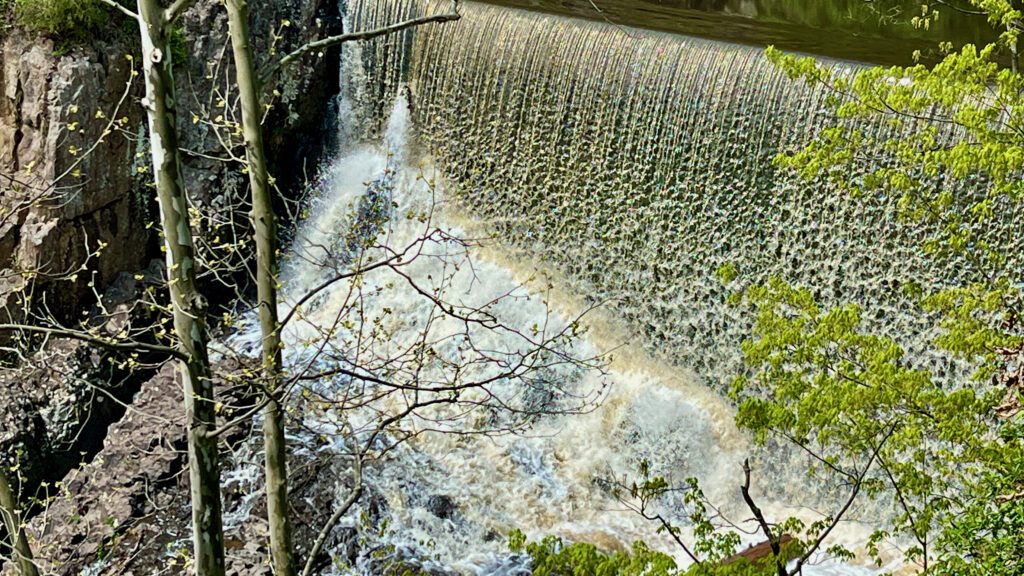 Top 5 Reasons to Visit Buttermilk Falls, NJ:
Buttermilk Falls at Washington Valley Park isn't New Jersey's tallest waterfall, but its accessible location makes it easy for many to enjoy. (Click here for information on New Jersey's tallest waterfall.)
This is a short hike at under 2 miles and can be completed by most people.
Early in this hike, there is an overlook platform where you can see Chimney Rock (unfortunately painted white), a view of a Quarry, and migrating hawks at some times of the year.
---
A video of the Buttermilk Falls, NJ, from its base to the top
This short hiking video shows the Buttermilk Falls, New Jersey's highest waterfall.
For additional information about Washington Valley Park, please visit the Somerset County Park Commission website.