Reading Time:
5
minutes
Stephens State Park in New Jersey has an easily accessible campground, access to various hiking trails, and nice picnic areas along the Musconetcong River. Continue reading for details, tips, pictures, and a short video about the Park at the end of this article.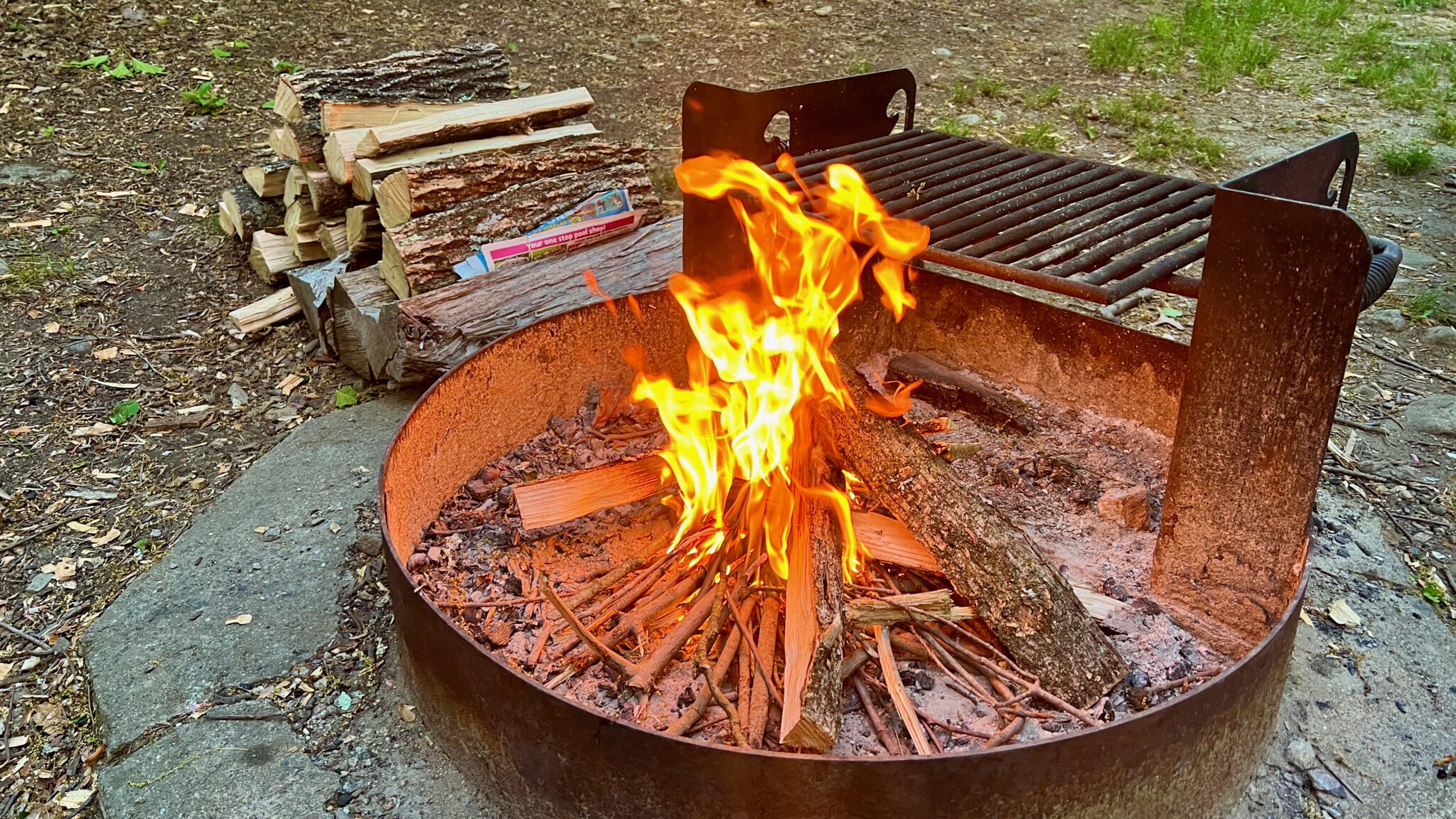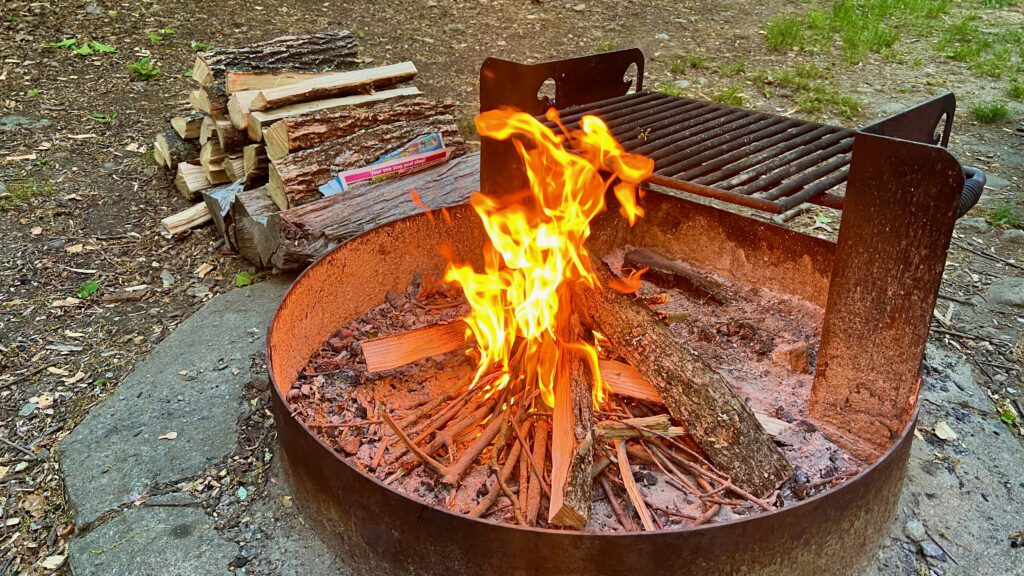 Are you looking for a great place to camp in New Jersey? Look no further than Stephens State Park! This beautiful park is located in the northwest corner of New Jersey and offers hikers and campers access to miles of trails and some breathtaking views. This blog post will explore Stephens State Park, discuss camping options, and provide tips for camping and hiking.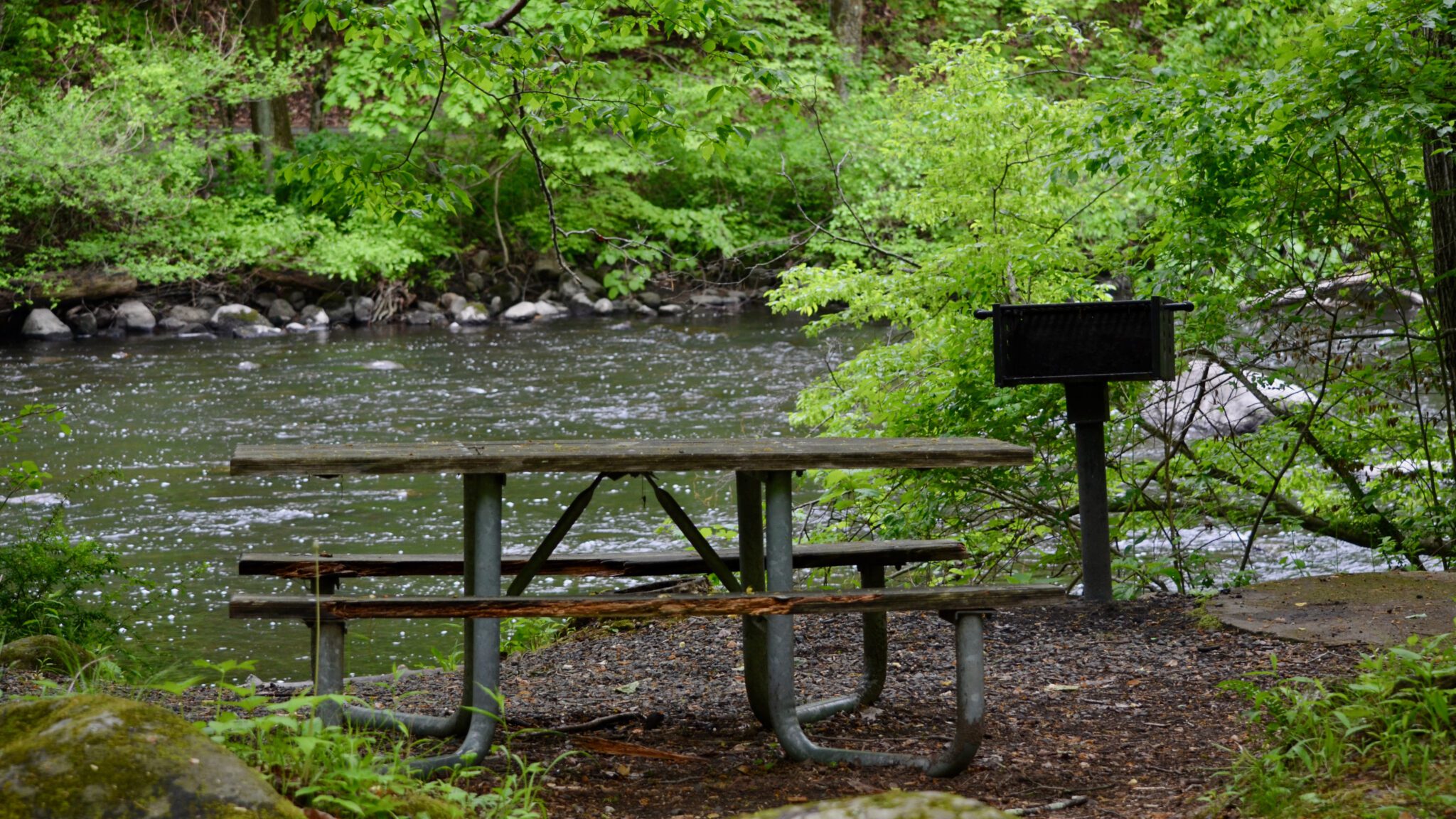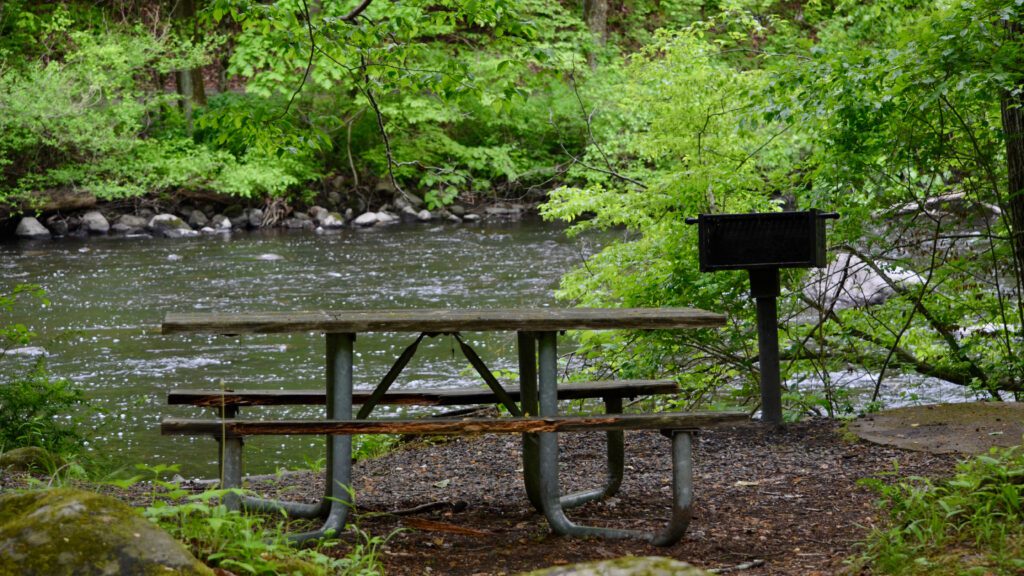 Explore Stephens State Park in New Jersey
Stephens State Park, located in Hackettstown, New Jersey, is the perfect destination for outdoor enthusiasts offering various activities and attractions. Along the banks of the Musconetcong River, this NJ State Park is ideal for camping, hiking, trout fishing, wildlife viewing, and more!
"The land for Stephens State Park was given to the State of New Jersey for park purposes in 1937 by Marsena P. and Augustus W. Stephens. This rugged, picturesque area includes nearly a mile of the Musconetcong River. One can trace the roots of the park's history by viewing the old Victorian Homestead and the lime kiln in Stephens State Park." (Source: NJ Outdoors)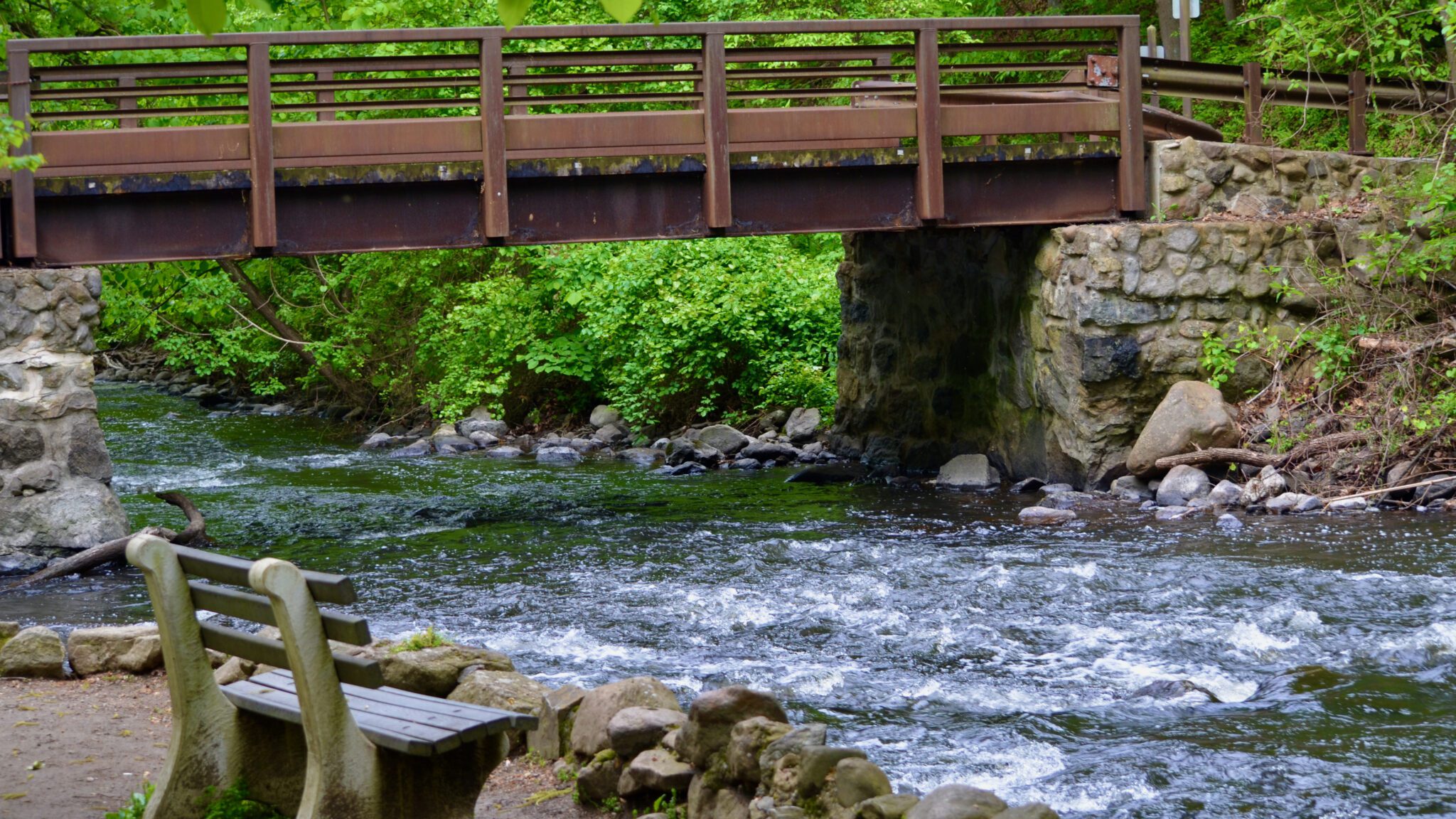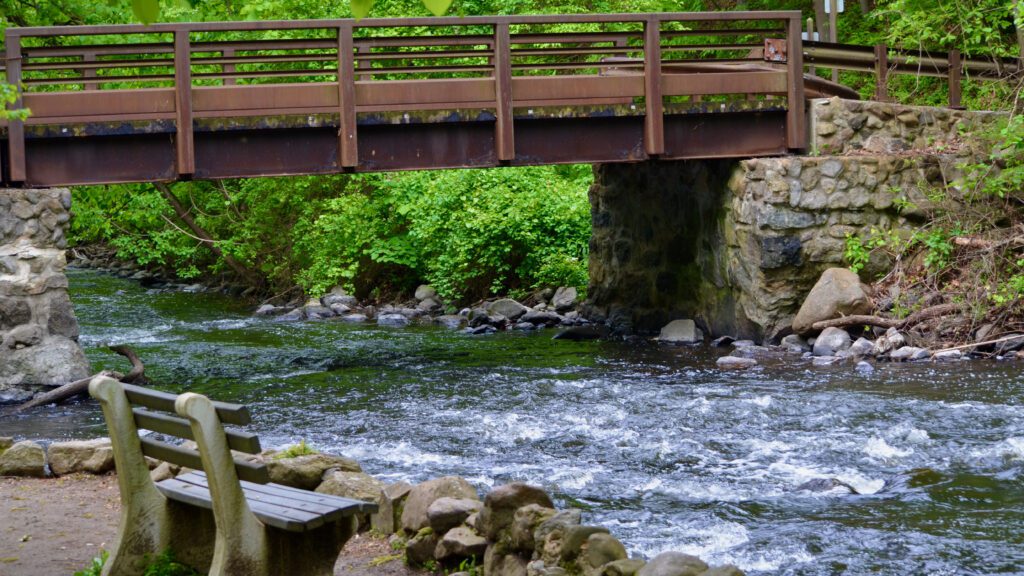 Stephens State Park offers something for everyone, whether you're seeking an exciting adventure or some relaxation time outdoors.
Hiking at Stephens State Park, NJ
Stephens State Park offers hiking options for all skill levels in or near this New Jersey State Park. From a short, level walk along the river to a long section hike on the Highlands Trail, hikers will have plenty of trails to choose from.
Hiking trails within the State Park
According to the New Jersey State Park Service, "There are six miles of marked trails at Stephens State Park for walking, hiking, mountain biking, and horseback riding. The trail surfaces range from flat to steep and rocky."
There are three options for hiking within the park:
Short walks: for younger children, older folks, or anyone just wanting a level walk near a beautiful river, Stephens has over a mile of trail that runs next to the Musconetcong River. Along the way, you will find benches and picnic tables for breaks. Recently, we packed a peanut butter and jelly lunch for sitting on a bench on the small island by the bridge before hiking along the Highlands Trail.
Short hikes in the woods:  a red trail loop or combining the red trail with orange and/or red/white trails (see map below) makes for a short circuit hike in the woods. These hikes can range from under a mile to just under 2 miles. This is the perfect-sized hike for someone who wants to be in the woods but not venture too far from your car.
Longer, more challenging hikes: hikers looking for more of a challenge can hike the orange, white, and red/white trails for hikes ranging from 5 to 8+ miles in length. I hiked a 5-mile loop on a Friday evening and barely saw anyone for the entire hike.
In season, look for poison ivy, which is prevalent in some areas. If you know what to look for, you can easily navigate the trails without issue.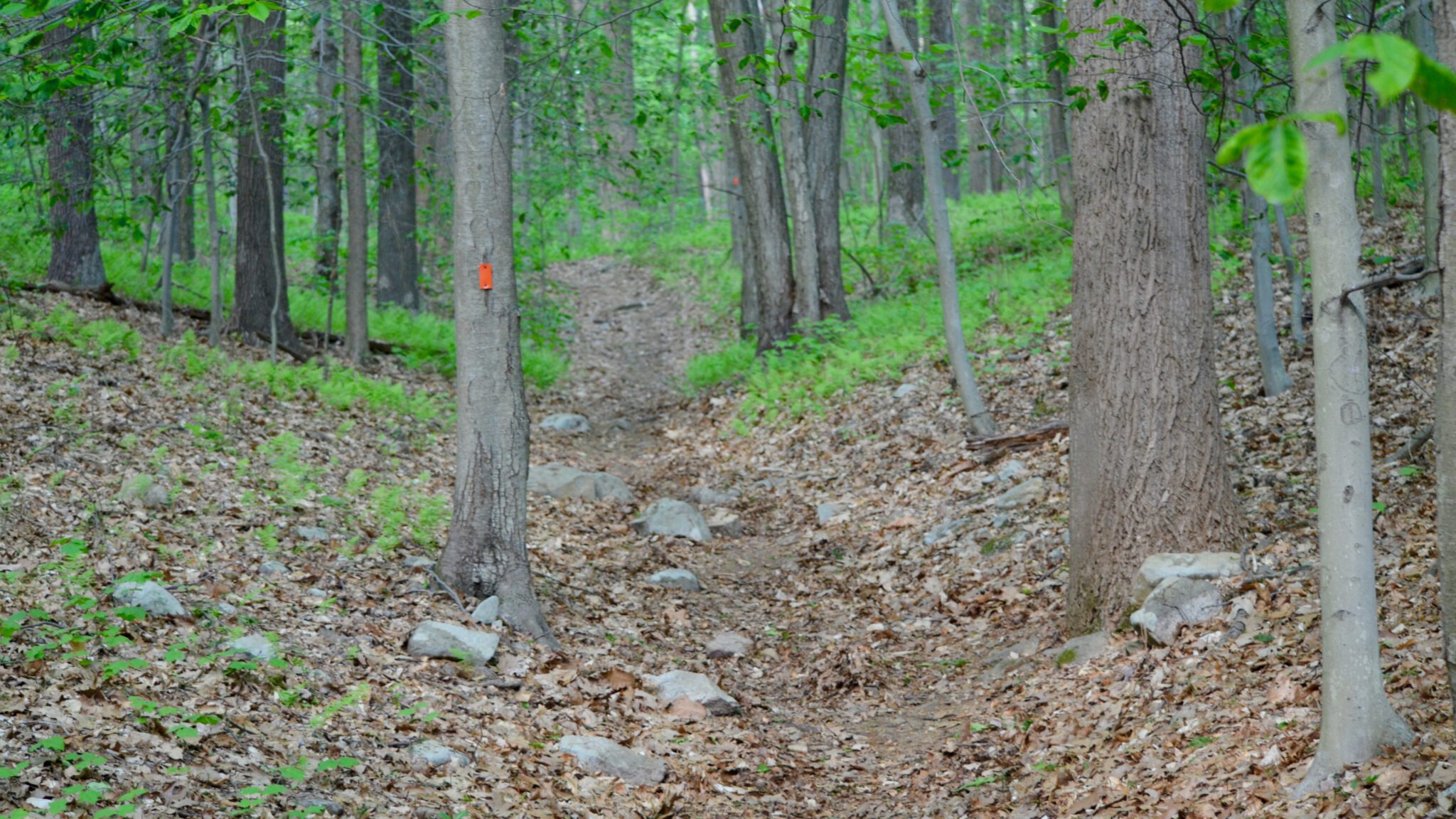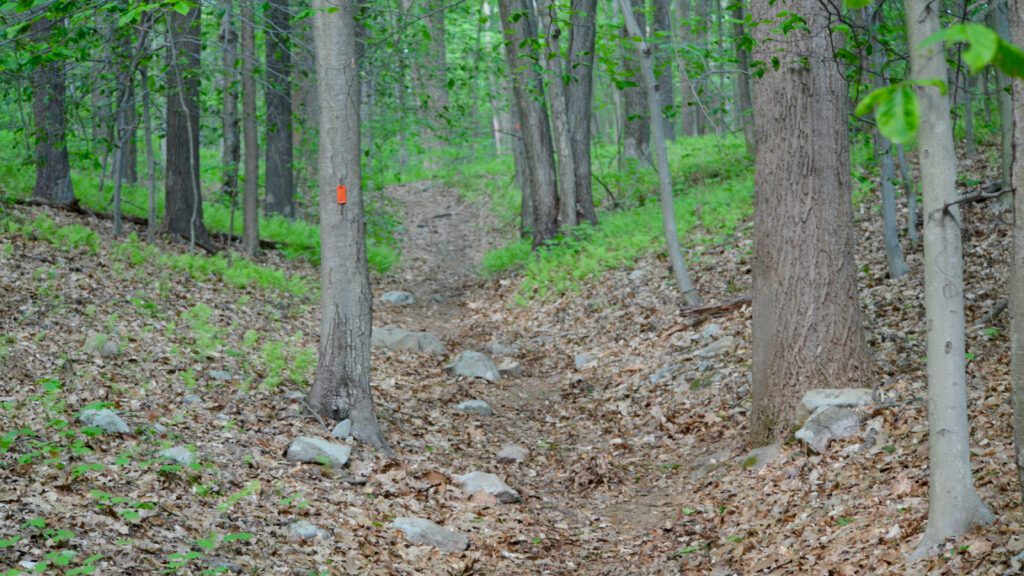 The Highlands Trail runs through the Park
The Highland Trail runs from the Delaware River (PA/NJ border) to the Hudson River in New York, with almost 130 miles of trail in New Jersey. The Highlands Trail runs through Stephens State Park.
If you do an out an back hike headed south, you will follow the Musconetcong River for a while before heading uphill into the woods. Once you hike away from the river, you have a great chance of seeing wildlife and are unlikely to run into many other hikers.
If you head north on the Highlands Trail from the Stephens State Park Office, the trail goes into the woods by the restrooms and then meanders by the Musconetcong River before leaving the park and heading into Allamuchy State Park.
The Stephens State Park Camping area is a great place to set up a tent and use as a base camp to hike a longer section of the Highlands Trail. Details for my section hike starting from the camping area are detailed later in the article.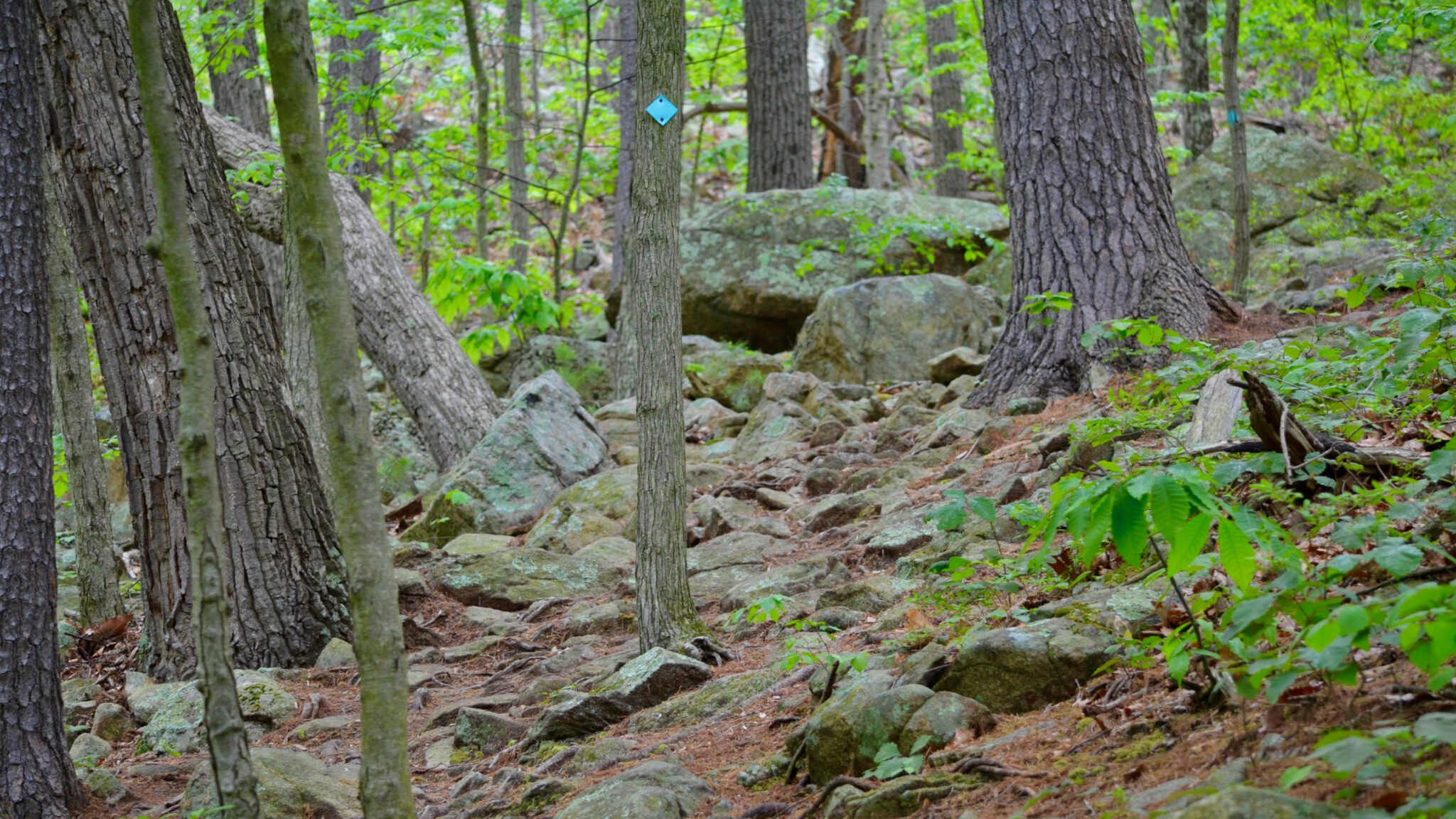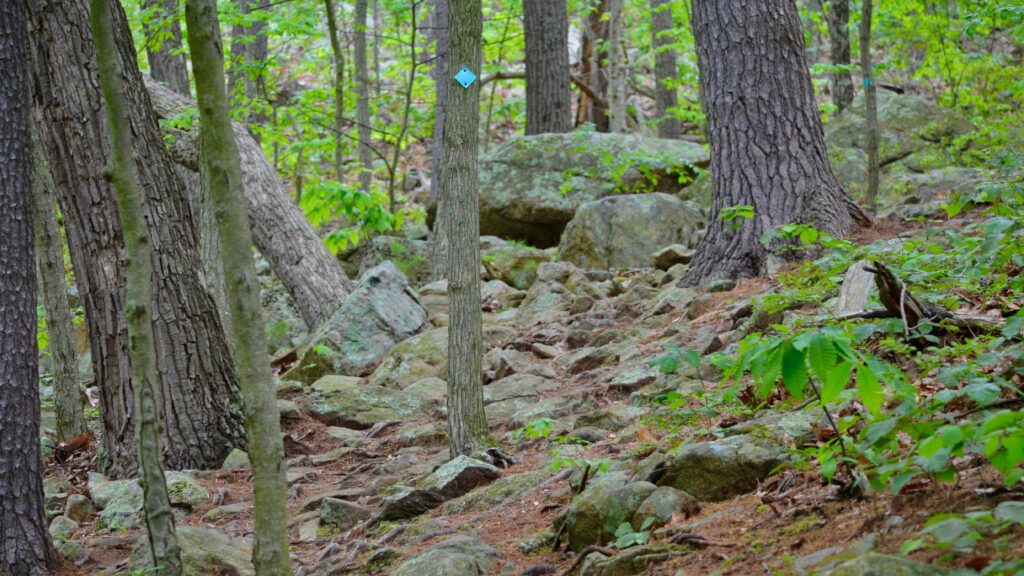 Hiking Trails near Stephens State Park
Stephens State Park's Camping area puts you near many interesting hiking trails. Some nearby options include:
Camping at Stephens State Park
Stephens State Park offers drive-up camping sites within walking distance of the Musconetcong River and the park's hiking trails.
The park has "thirty-nine tent and small trailer sites with fire rings and picnic tables available. Flush toilets and showers are within walking distance. Campsites are open from April 1 through October 31 (Source: NJ Parks and Forests Website).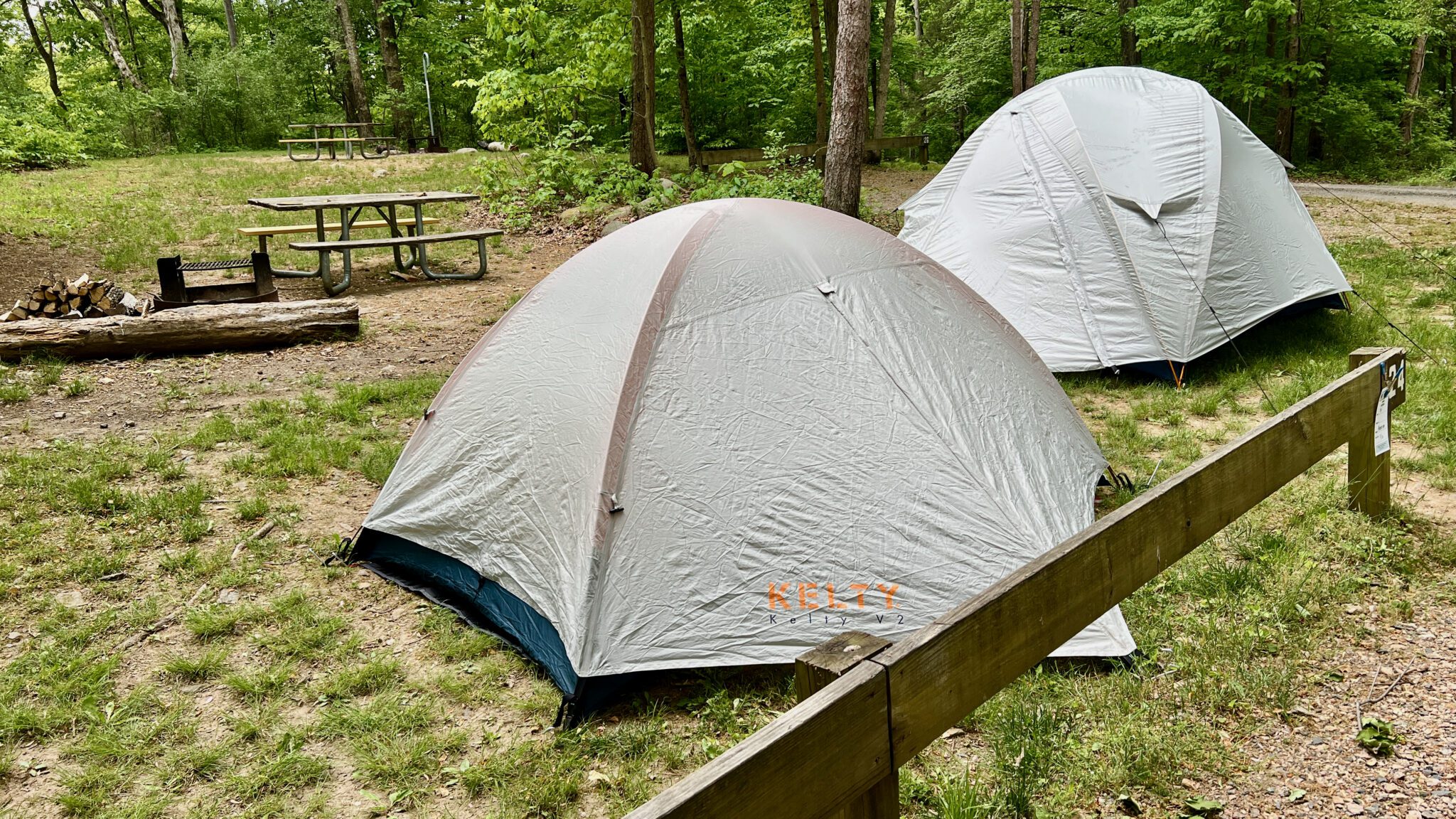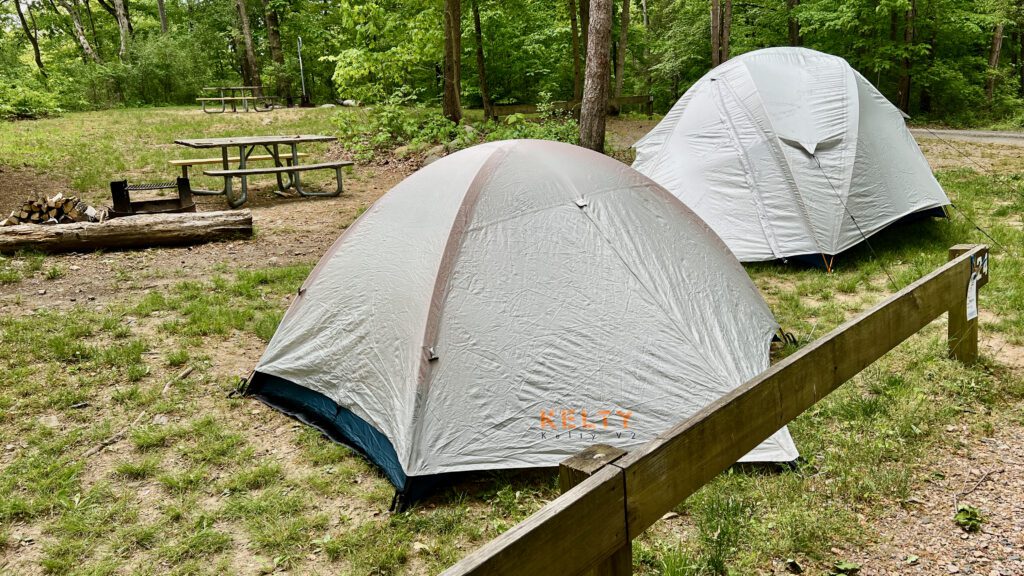 How do I reserve a campsite at Stephens State Park?
Making my reservation at Stephens State Park was very easy. Online reservations can be made at camping.nj.gov. You can register on the website or book a campsite as a visitor. Once you register and pay the campsite fee, you will receive an email confirmation containing details you need to know.
How much does it cost to camp at Stephens State Park?
I booked one site for a weekend (Friday and Saturday nights), costing $45. Folks who are not residents of New Jersey will pay a little more. There is a 2-night minimum and a 14-night maximum for stays at the campground.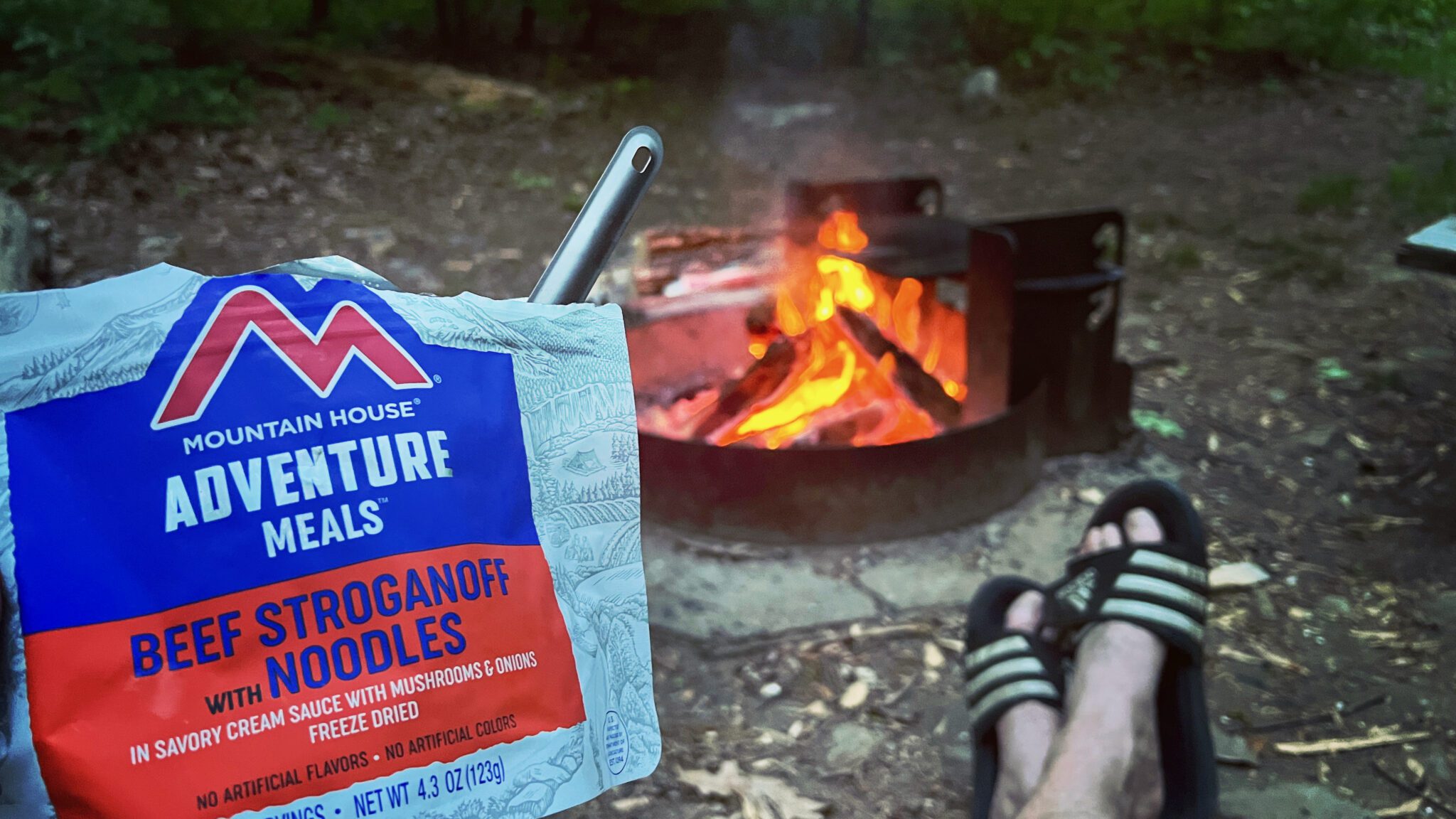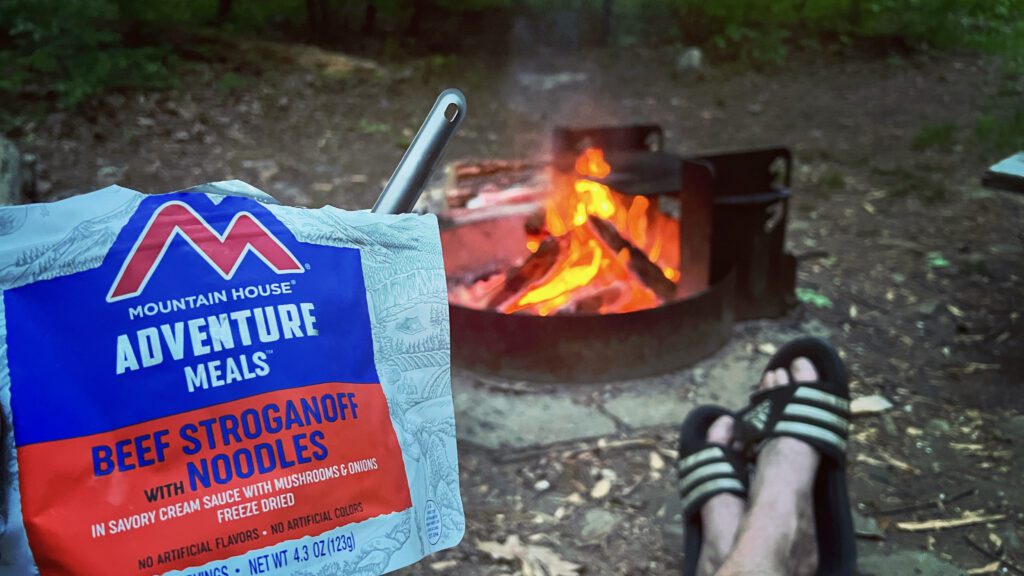 What are the rules for camping at Stephens State Park?
The rules for camping at Stephens are easy to follow and shouldn't be an issue for most reasonable people. Some of the key rules are listed below:
The primary campsite occupant must be 18 years of age or older.
Alcohol is not permitted at New Jersey State Campsites.
Quiet hours are from 10 pm to 6 am. Unfortunately, you should expect some will not follow this rule.
Watch for fire bans which are dependent on the weather. Fires are allowed in fire rings only.
There are other rules, but these are the main ones. Following common sense and being respectful of others are the key concepts here.
Are the campsites quiet at Stephens?
Well, there are always a few who don't seem to understand how to camp and be respectful of others. Many of the campsites were occupied for the weekend when I camped at Stephens. Almost everyone I saw was quietly having a good time camping…except for a few at the campsite beside me. The music was on way past 10 pm but was ok since I liked the tunes they played. They were talking late into the evening, which was fine as well. The issue was that someone was splitting wood with a metal hammer hitting a metal wedge intermittently until after 1 pm. I lost a little sleep the first night and should have brought earplugs.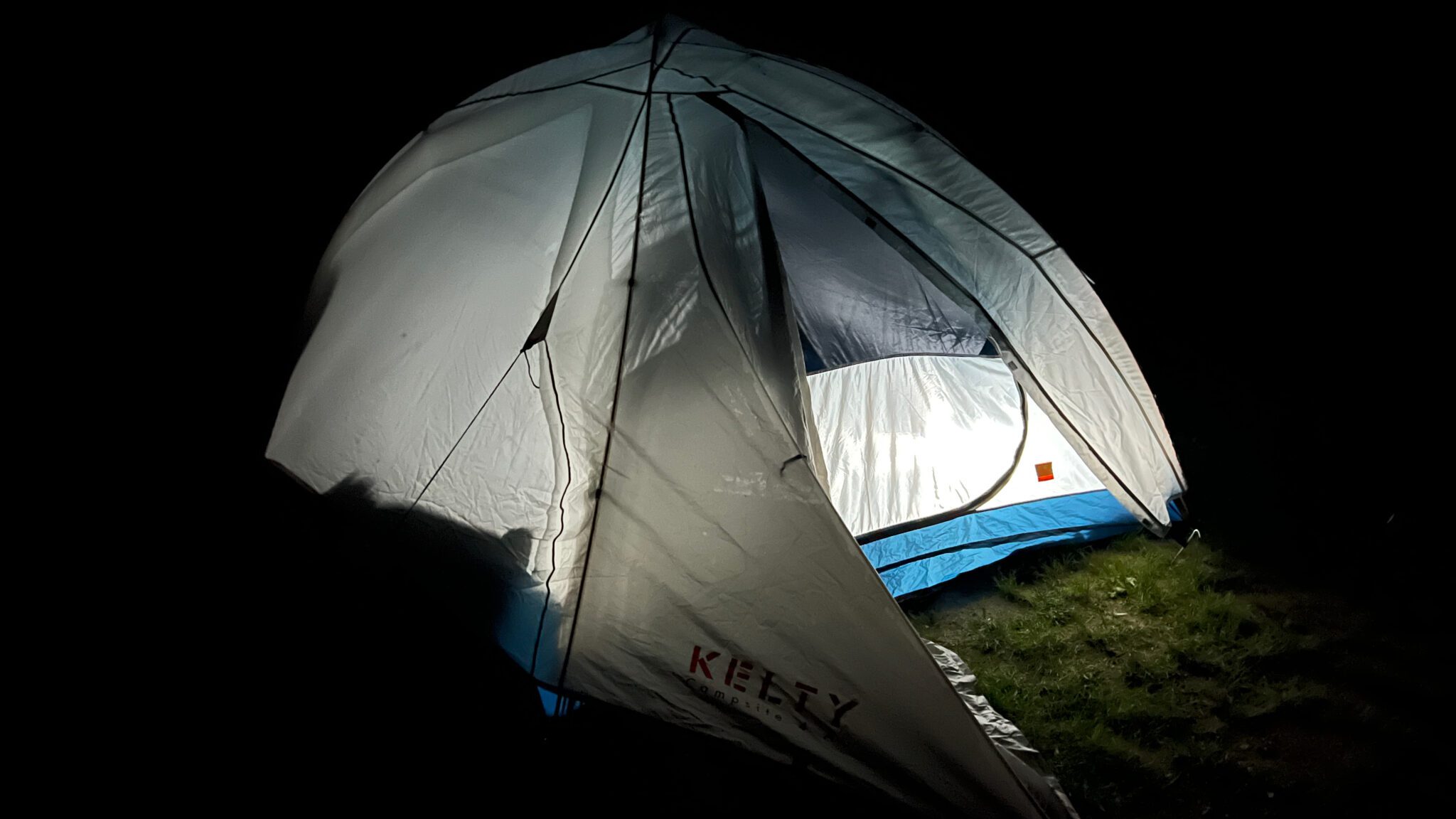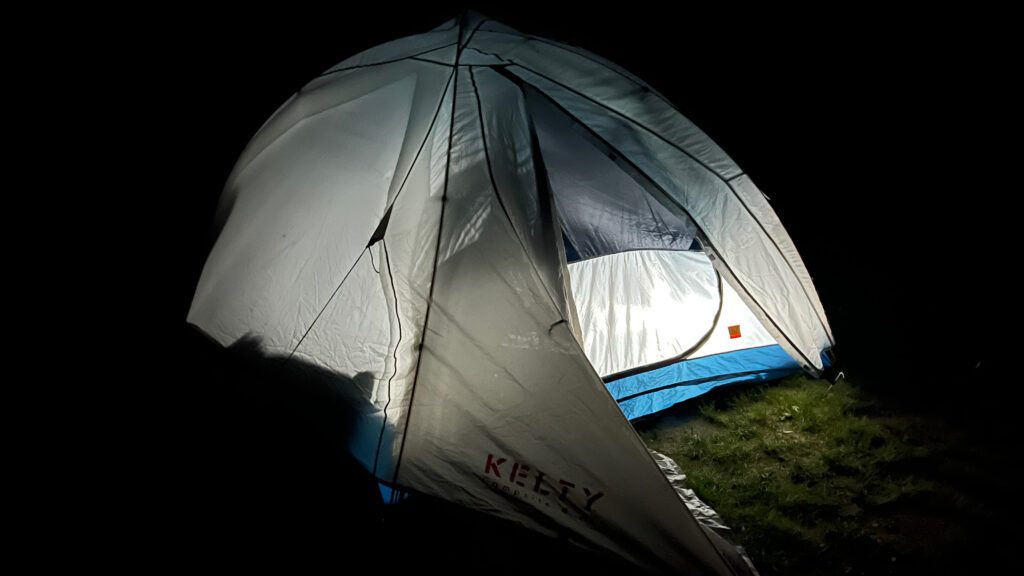 It rained the second night, sending everyone to bed early and resulting in a great night's sleep! The story's moral is to be respectful, assume that you may have nearby folks who don't know any better, and bring earplugs!
Tips for Camping at Stephens State Park:
Be sure to check in at the Park office (located over the bridge on the other side of the river) before you proceed to your campsite.
You are camping in black bear country. You will be fine if you maintain a clean campsite (e.g., no food left around) and lock all food, garbage, and other items that smell (e.g., toothpaste).
Keep it simple, especially if this is your first time camping. For instance, I just brought a small, one-burner stove and freeze-dried meals, which keeps cooking and cleaning up easy peasy.
Be prepared for rain:
"It always rains on tents. Rainstorms will travel thousands of miles, against prevailing winds for the opportunity to rain on a tent." – Dave Barry
Stephens State Park Map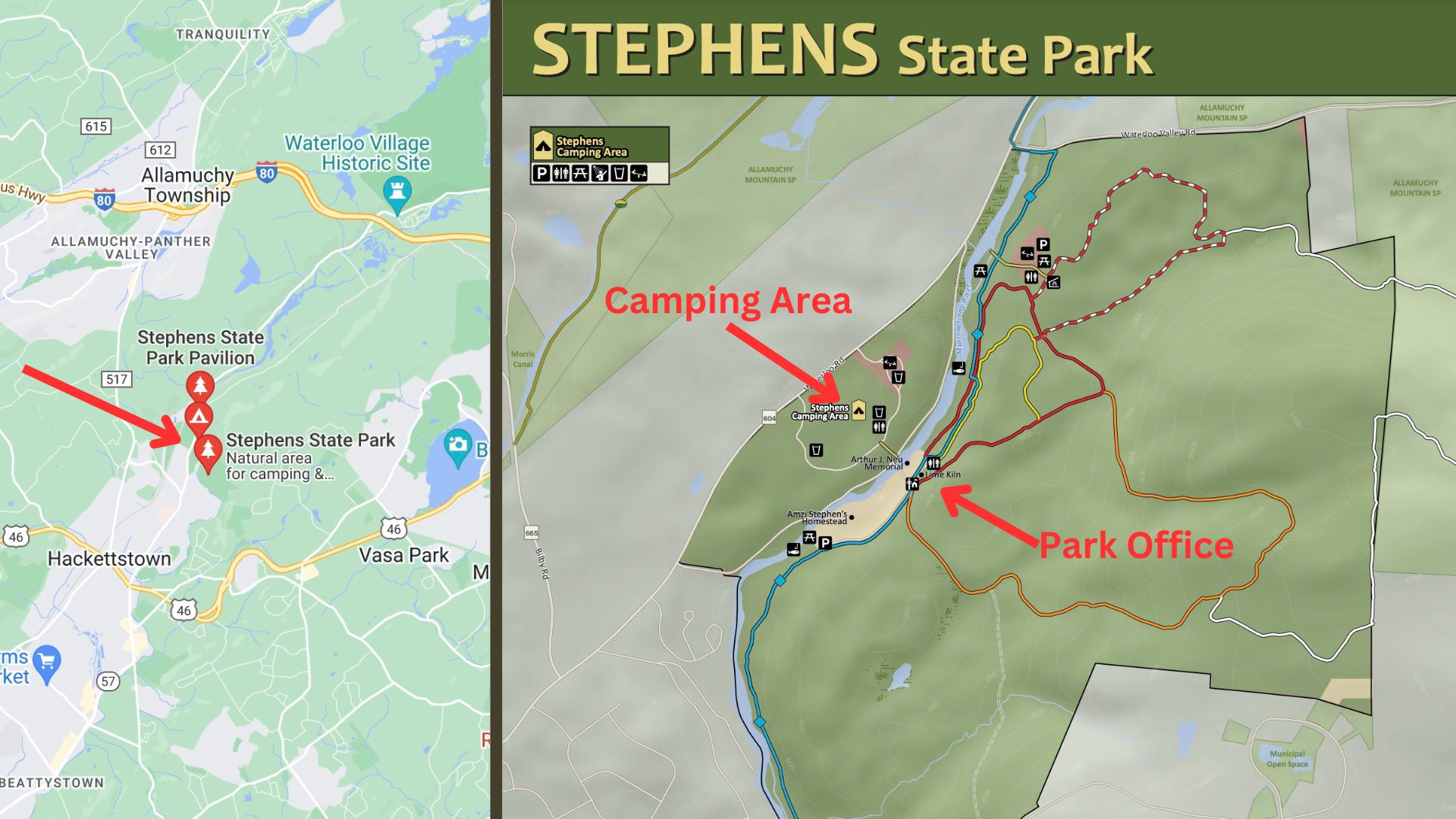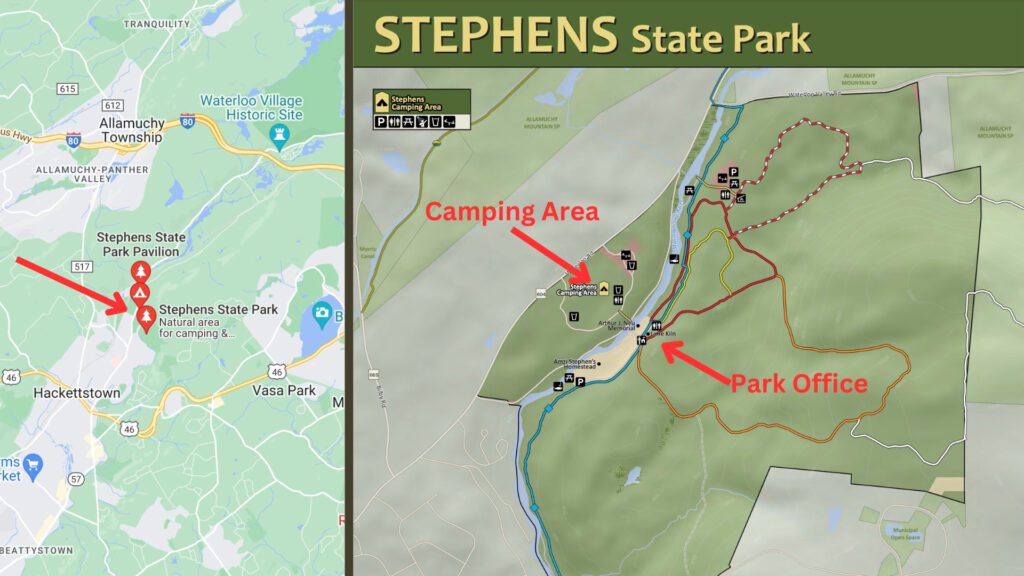 ---
A short video of camping and hiking at Stephens State Parl
This shows the area's natural beauty and summarizes a weekend at the Park.