Reading Time:
7
minutes
New Jersey has some great trails to explore, whether you're an experienced hiker or just starting out. From scenic views of the Delaware Water Gap to seeing wildlife on the Highlands Trail or taking easier hikes around a natural lake, there's something for everyone. So grab your hiking boots, and let's hit the trails!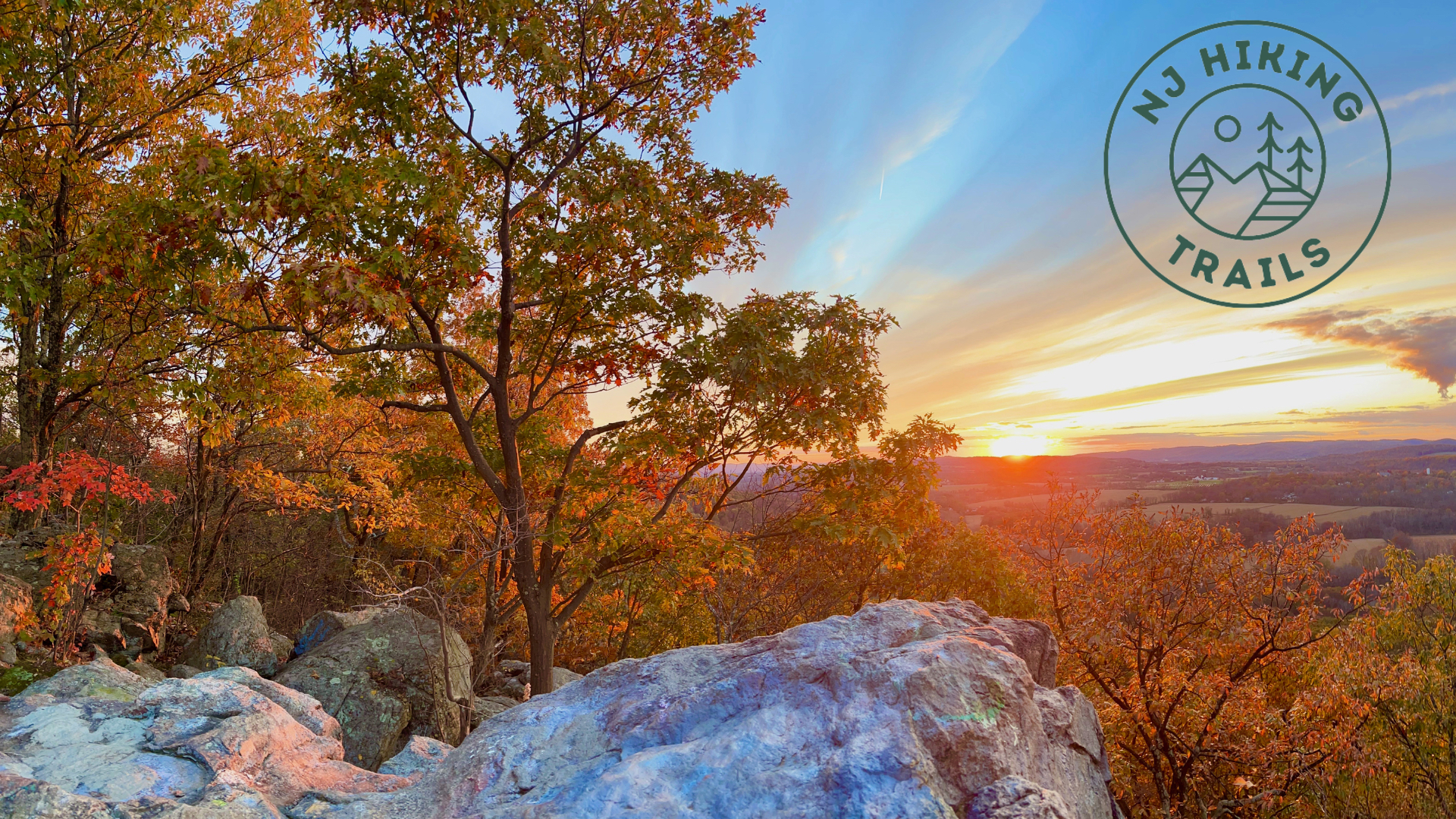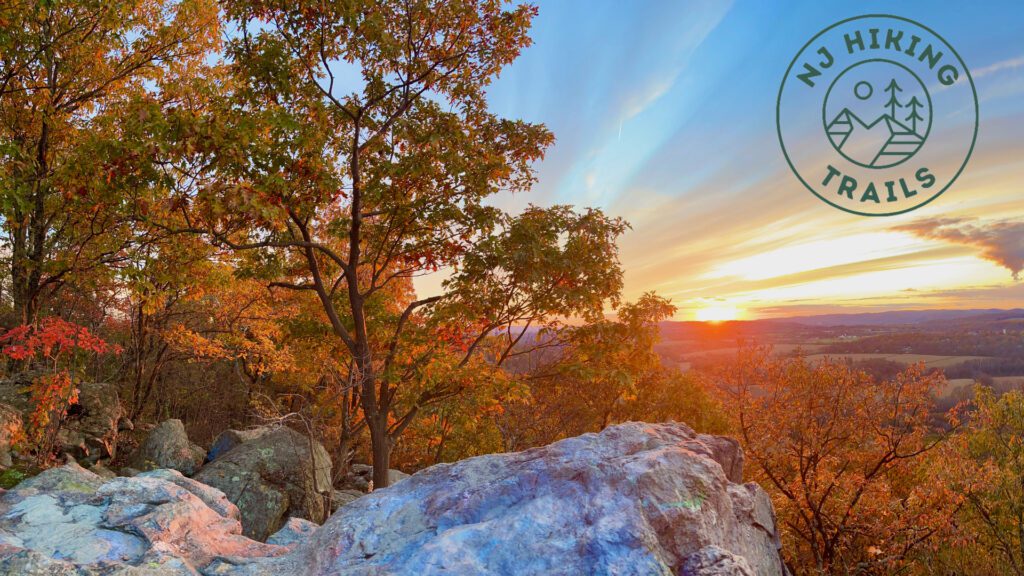 New Jersey's diverse landscape
With its proximity to New York and Philadelphia, New Jersey is often known for things other than hiking and the outdoors. Many are surprised to learn of New Jersey's diverse landscape and incredible outdoor-related opportunities.
Non-New Jersey residents are amazed that the state offers so much open space, forests, wildlife, and a section of the Appalachian Trail, all within about an hour's drive from Manhattan.
New Jersey has at least three distinct natural regions that offer unique hiking conditions. The Highlands Region in Central and North New Jersey, the Pinelands, and the Coastal region or the shore.
Hiking in the Highlands Region of New Jersey
Hiking in the highlands region of New Jersey is unforgettable. A hiker can summit Mt. Tammany in the Delaware Water Gap, climb the Appalachian Trail's Stairway to Heaven to see the views from the Pinwheel Vista, traverse the Monument Trail at High Point State Park, visit the amazing Tripod Rock at Pyramid Mountain Natural Historic Area, and so much more.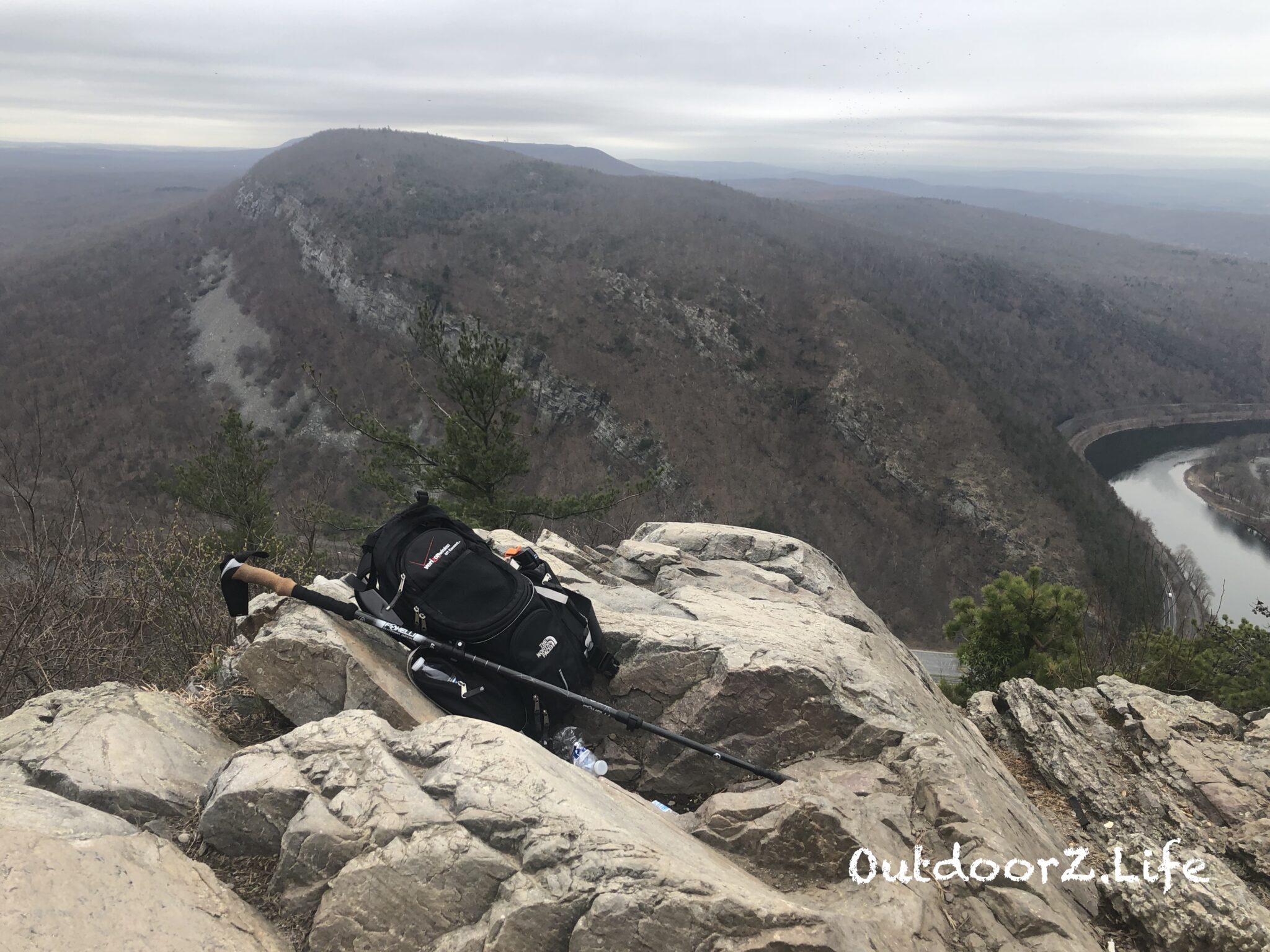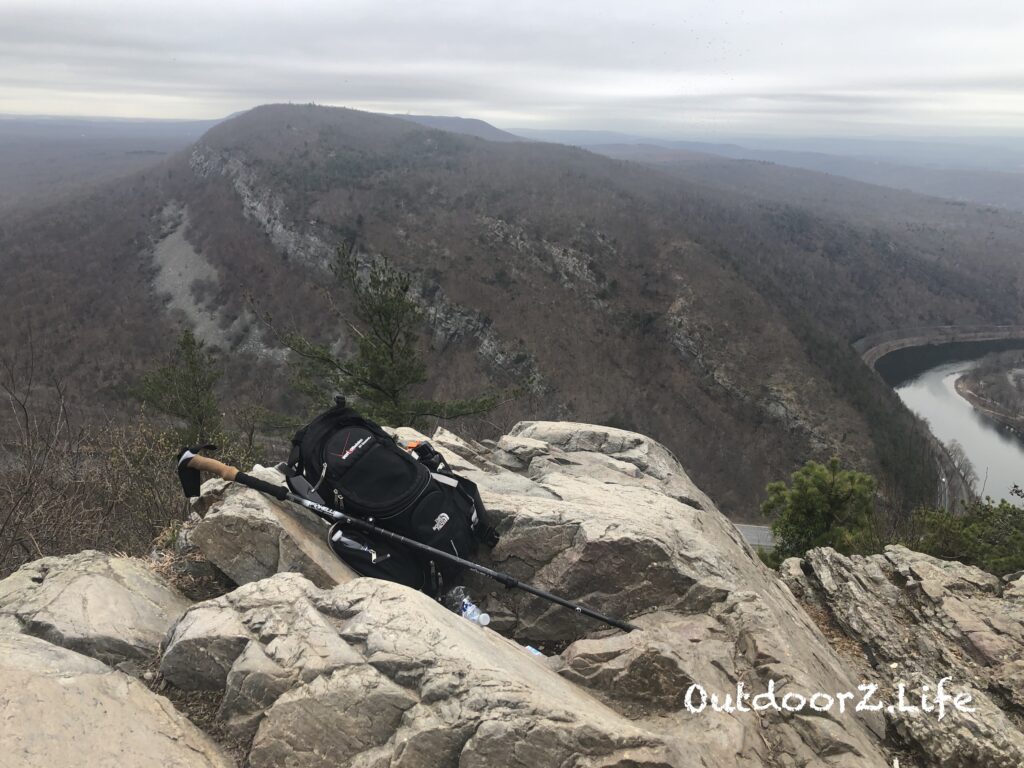 New Jersey's highlands region is home to many of the state's long-distance hiking trails, including the Highlands Trail, the Appalachian Trail, the Patriots Path, and the Warren County Highlands Trail.
Hiking in the Pine Barren Region (Pinelands) of New Jersey
Hiking in the Pine Barren region of New Jersey is a one-of-a-kind outdoor experience. While this region doesn't have the elevation changes of the northern part of the state, the Pine Barrens offers trails through pine forests, views of hidden rivers and lakes, and even folklore about creatures in the night (the Jersey Devil).
In New Jersey's Pinelands, a backpacker can spend time on the Batona (Back to Nature) trail, hikers can walk by meadows and cranberry bogs on the red path at Franklin Parker Preserve, and outdoor enthusiasts can experience wetlands at the Black Run Preserve. You will not regret hiking in New Jersey's Pine Barrens!
Hiking in the Coastal Region (at the shore) in New Jersey
The Jersey Shore/Coastal Region is a special place for many who grew up or visited the area on vacation. The sun, the surf, and the beaches are all fun to enjoy, but this region offers hiking trails you will not want to miss.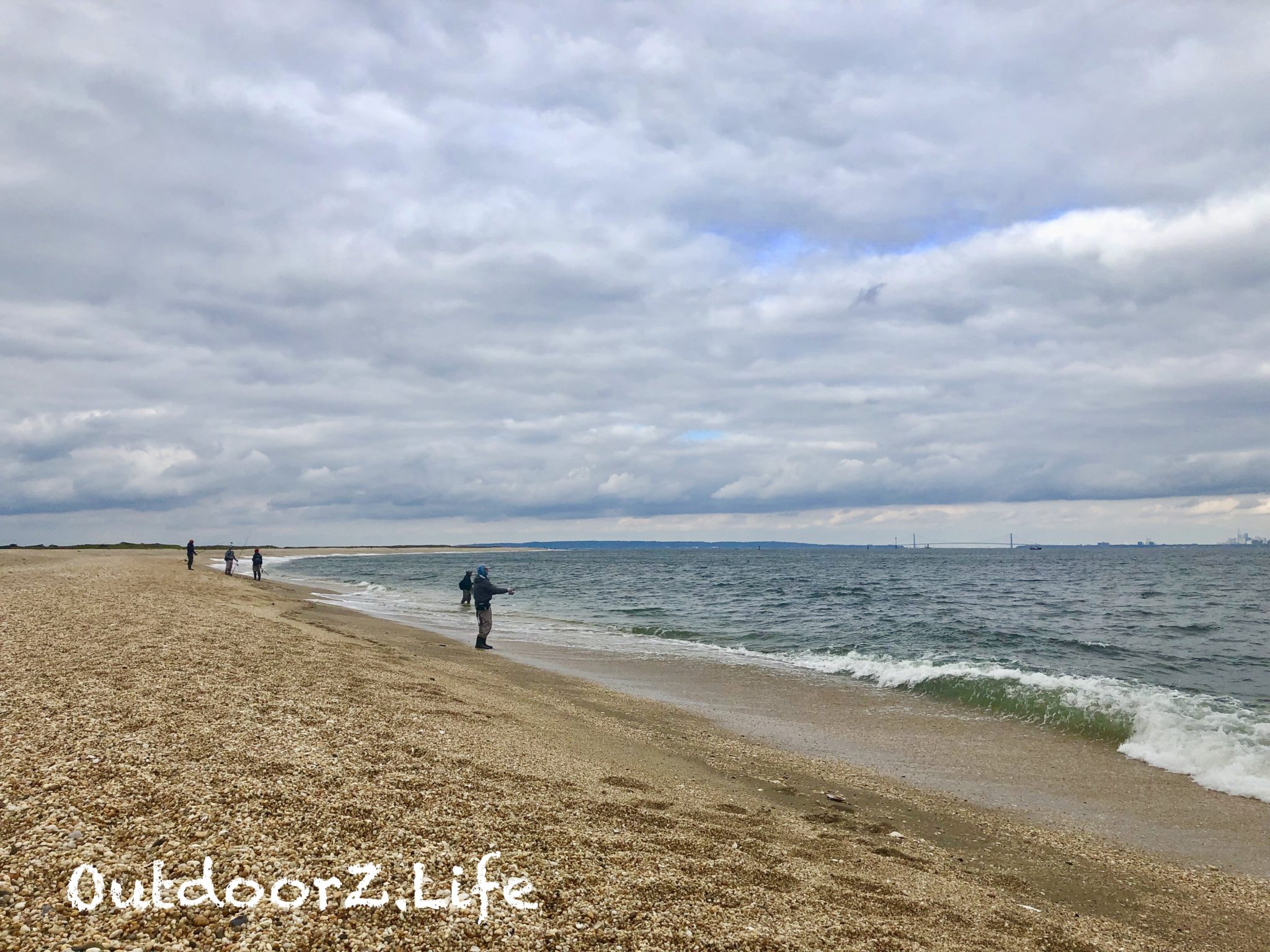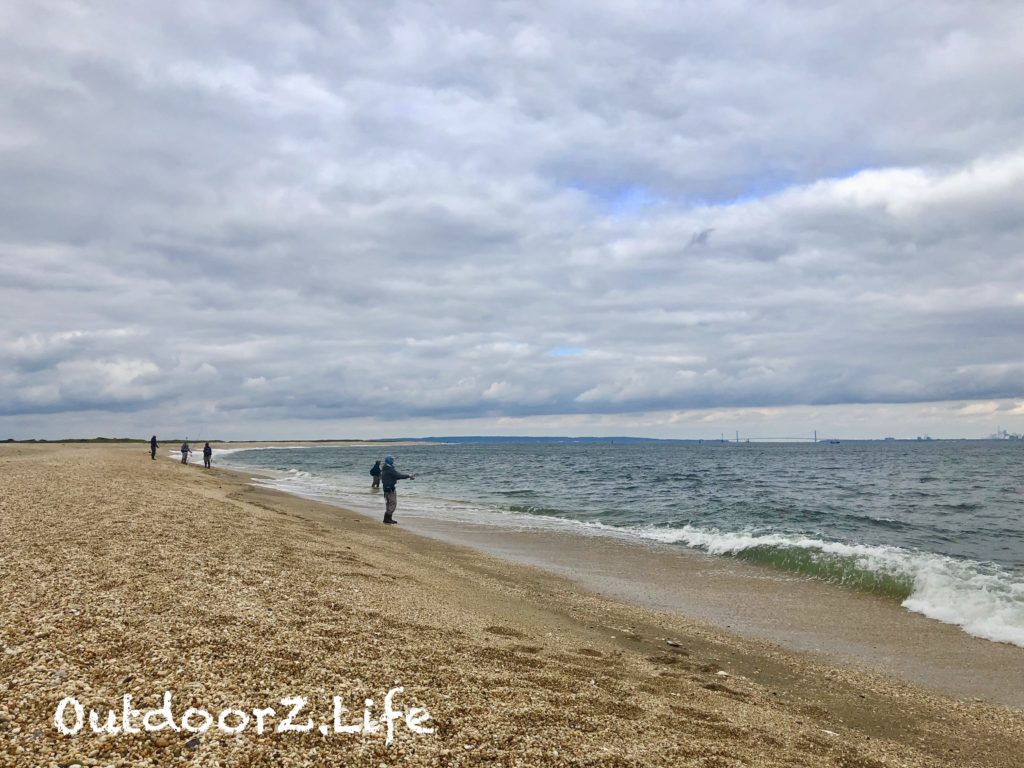 Just a short hike at the end of Sandy Hook leads to views of Manhattan and, if you time it right, migrating Albacore. Additionally, hikers can enjoy the Henry Hudson Trail, walk on the Aberdeen Sea Wall, or a variety of trails at Island Beach State Park. Hike near the Jersey Shore and enjoy a seafood dinner afterward!
What is the best season to hike in New Jersey?
Hiking in New Jersey can be incredibly rewarding in any season. While the winter is colder, a hiker can enjoy more serenity, winter views, and no bugs. Spring on New Jersey hiking trails can bring mud but also deliver fast-flowing streams and budding plant life.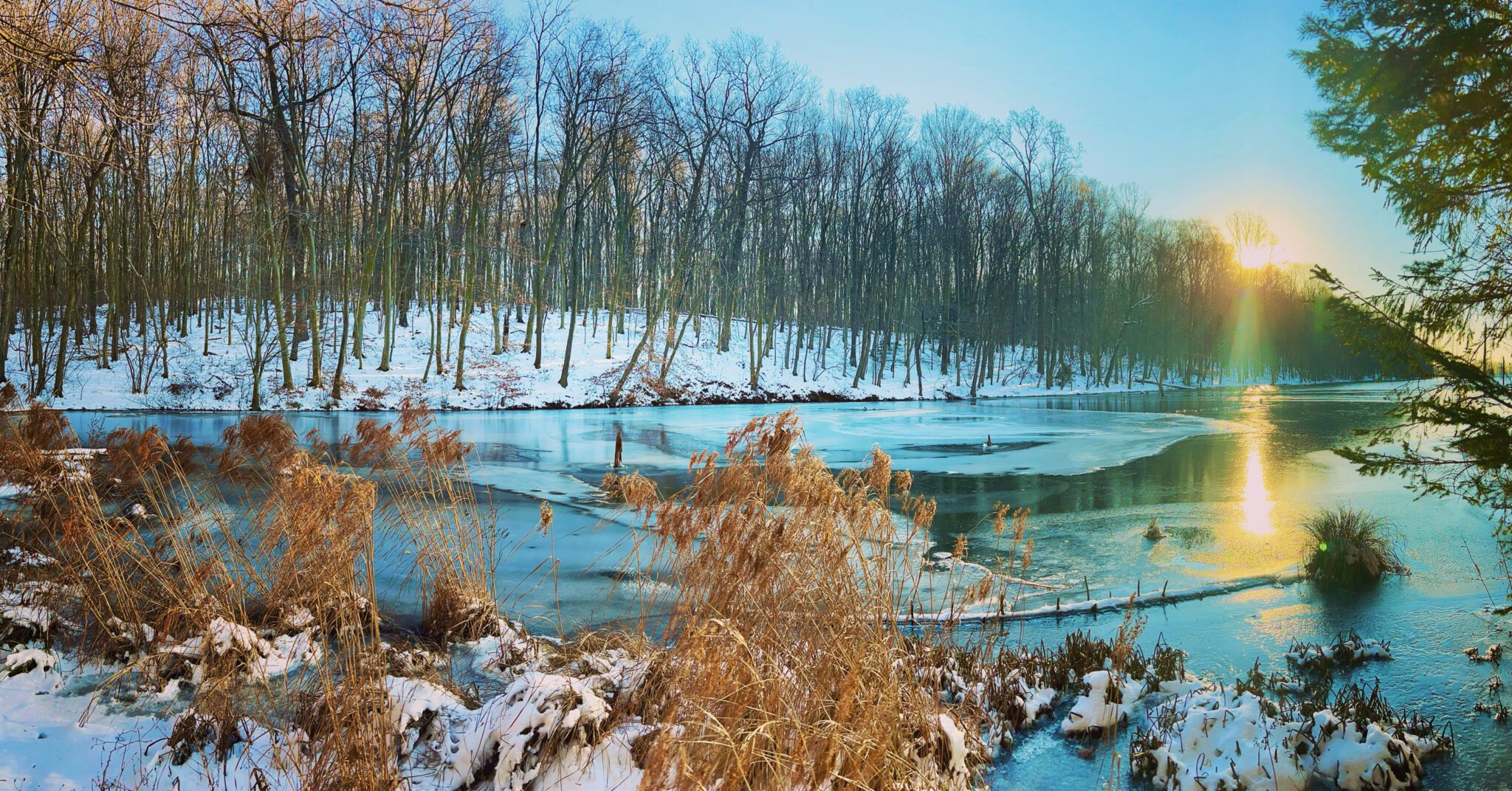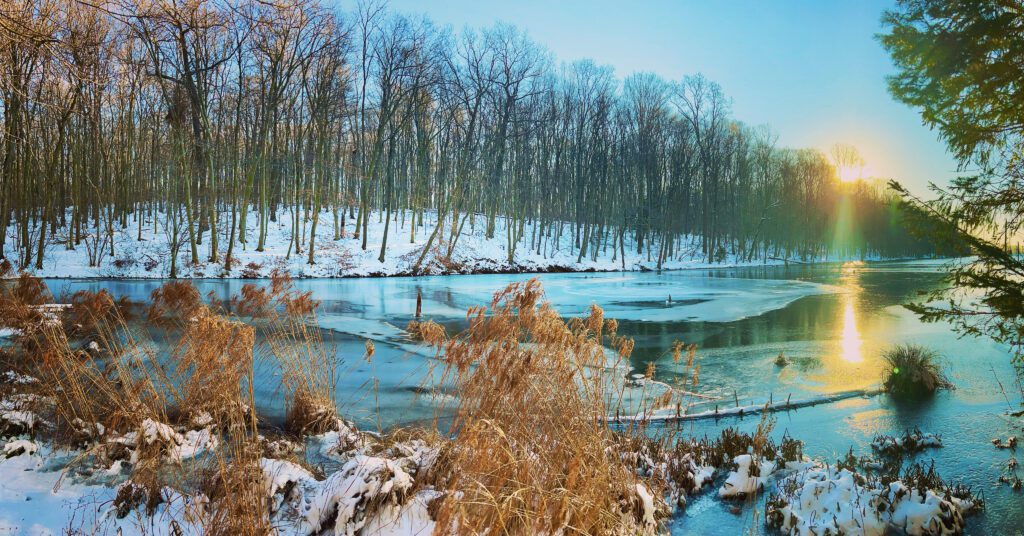 While summer can be hot, hikers can venture out later in the day. In summer, remember to hydrate and protect against ticks. Finally, Autumn is probably the favorite season for most people. Cooler days and the splendor of changing leaves make this season a winner for hiking in New Jersey!
Thanks to New Jersey's diverse ecology, the variety of foliage during the seasons can be stunning and adds to the atmosphere of exploring the outdoors.
What is the best season to hike in New Jersey? I would say the season that you are in now is the best!
Choose the right hiking trail in New Jersey
Hiking is a great way to get out and explore nature, especially in the beautiful state of New Jersey. With hiking trails available all across the region, there's something for everyone, no matter your level of experience.
From hiking beginner's trails with gorgeous views to those more challenging routes for experienced hikers, you'll have plenty of options to choose from when picking the right hiking trail.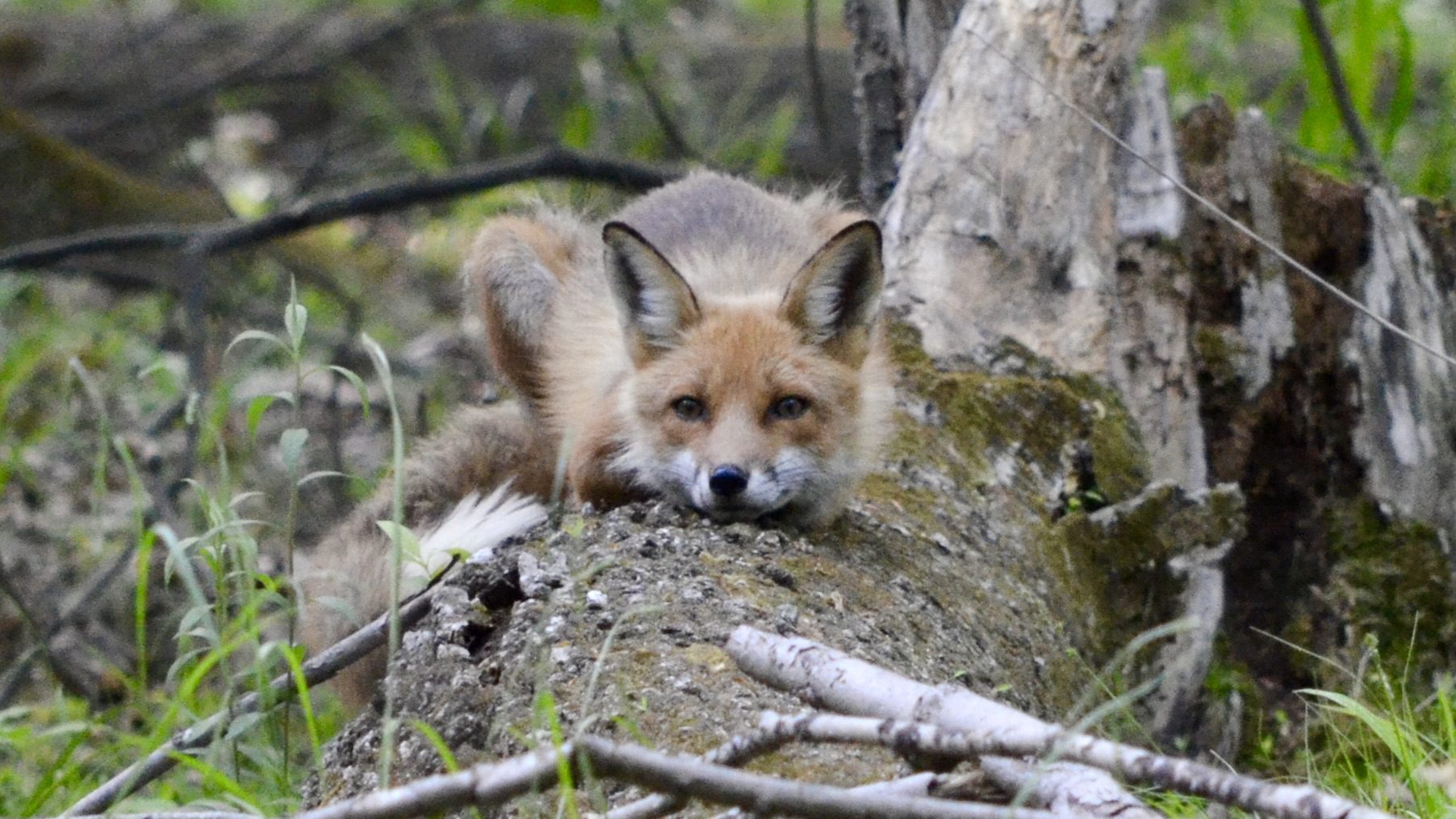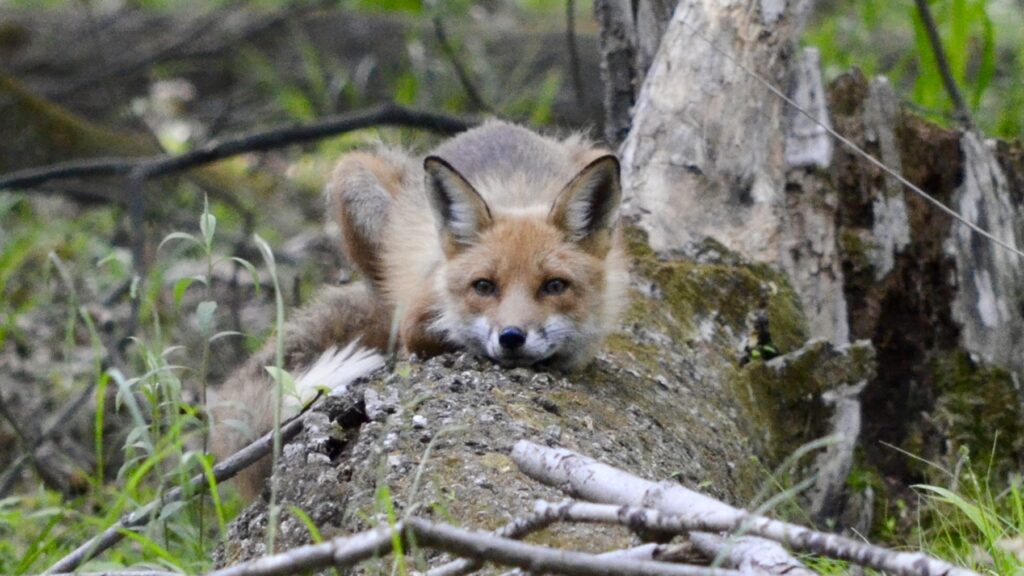 Whether you're a casual hiker looking for a stroll through nature or someone looking for a hiking adventure across rough terrain, hiking in New Jersey will exceed your expectations.
Do a little research, watch a video about specific hiking trails, and you will have a great hike.
Long Distance Hiking Trails in New Jersey
New Jersey has several long-distance hiking trails to choose from if you are looking for a challenge. Whether section hiking or backpacking, you might be surprised at the options in this state.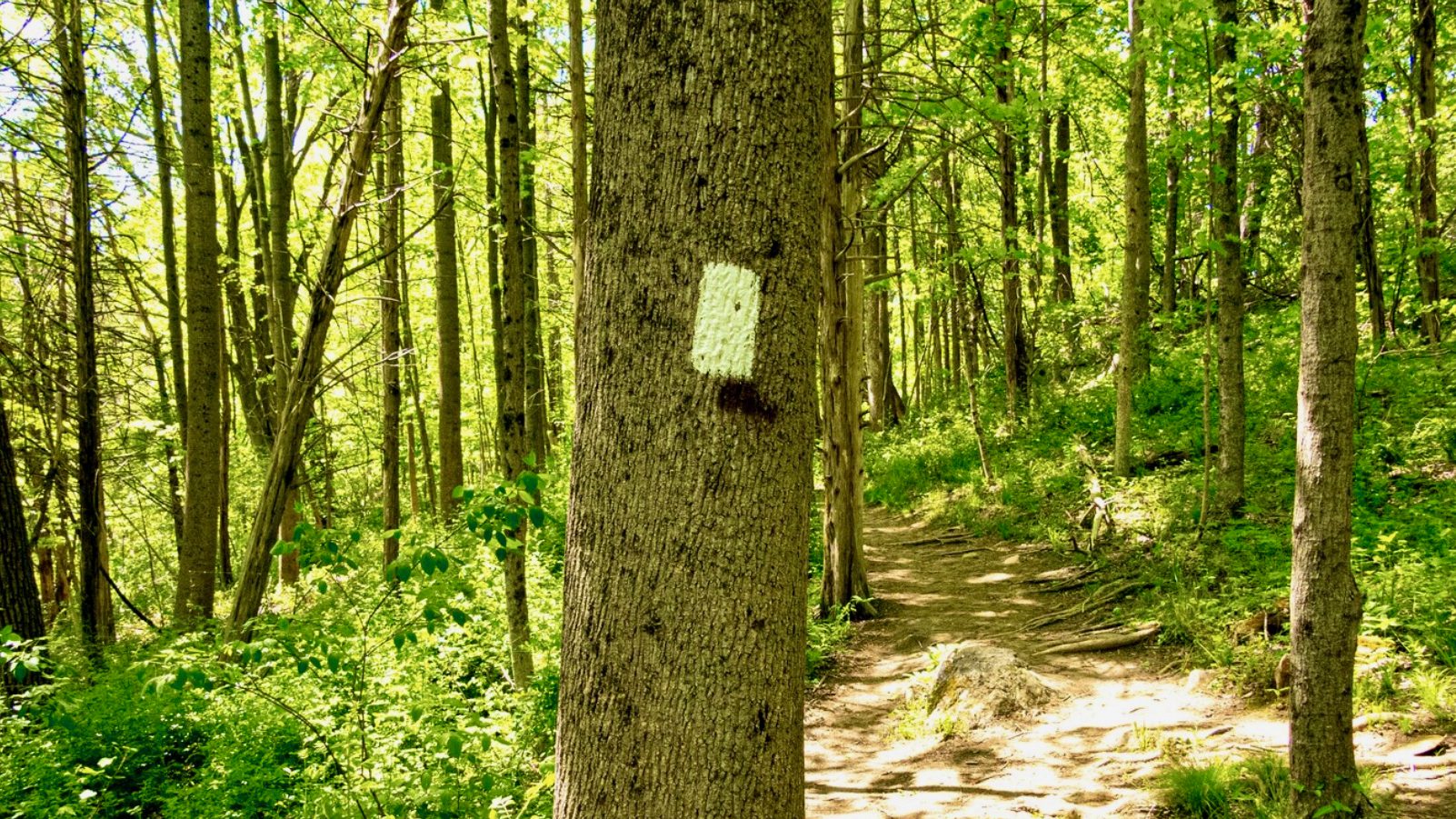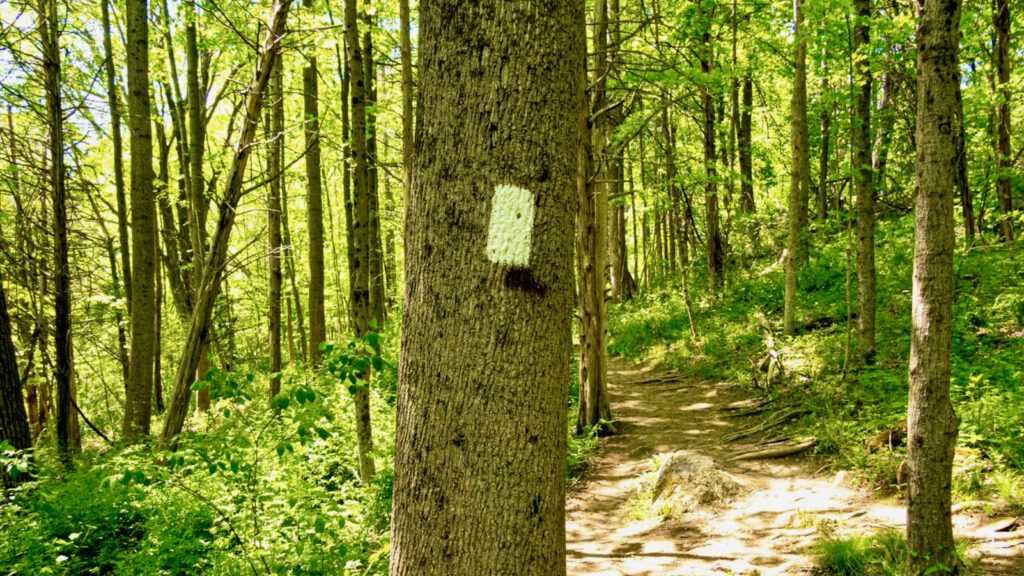 The first trail that always comes to mind for backpackers is the Appalachian Trail (AT). The AT traverses northwest NJ for over 70 miles, entering the state from Pennsylvania at the Delaware Water Gap and exiting for good into New York near Greenwood Lake.
Each year I follow hikers as they post videos of their AT thru-hike from Georgia to Maine. Many make it quite far into their 2,000+ mile hike without seeing a bear. One thru-hiking couple, who hadn't seen a bear through over half of the AT, entered New Jersey at the Delaware Water Gap and saw their first rattlesnake and their first black bear on their first day on the AT in NJ!
Backpackers can also thru-hike 50 miles of the Batona Trail or complete the 70-plus miles on the Shawangunk Ridge Trail that begins in New Jersey and ends in New York State.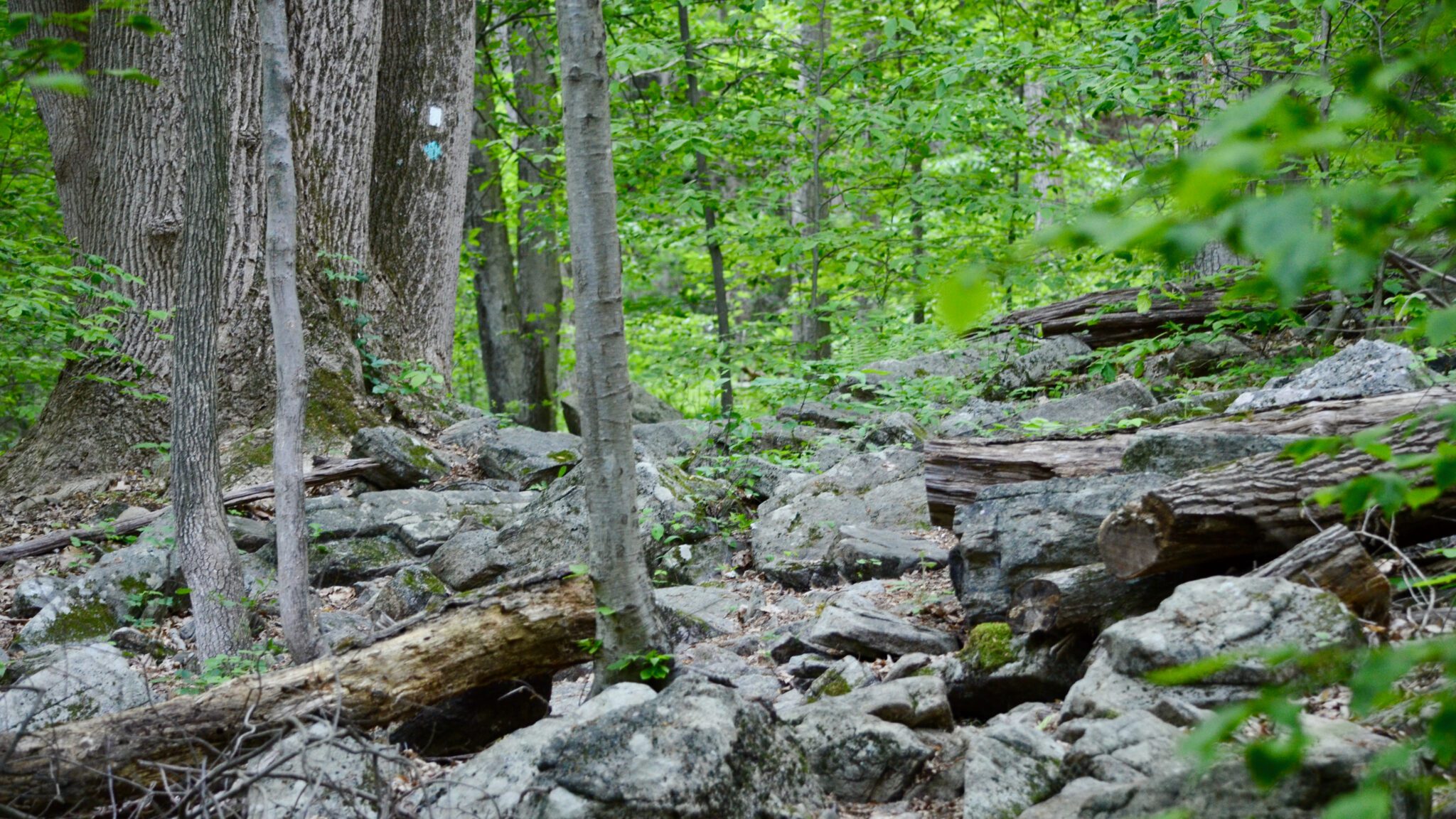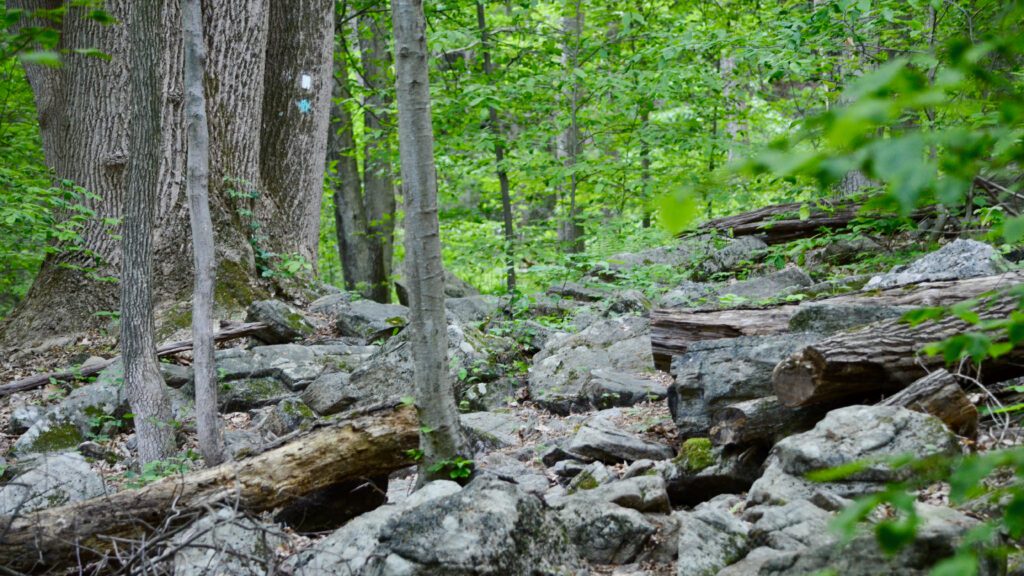 Several long-distance trails in New Jersey are section hiked. The New Jersey section of the Highlands Trail continues for almost 130 miles from the Delaware River through northwest New Jersey and exits into New York.
Hikers can section hike the Patriots Path and the Warren County Highlands Trail for other options.
For more information, visit the Highlands Trail page.
Best Hikes in New Jersey
What are the best hikes in New Jersey? The answer depends on many factors, but most hikers would agree that some hikes stand out from the rest. A short list of stand-out hikes in New Jersey are: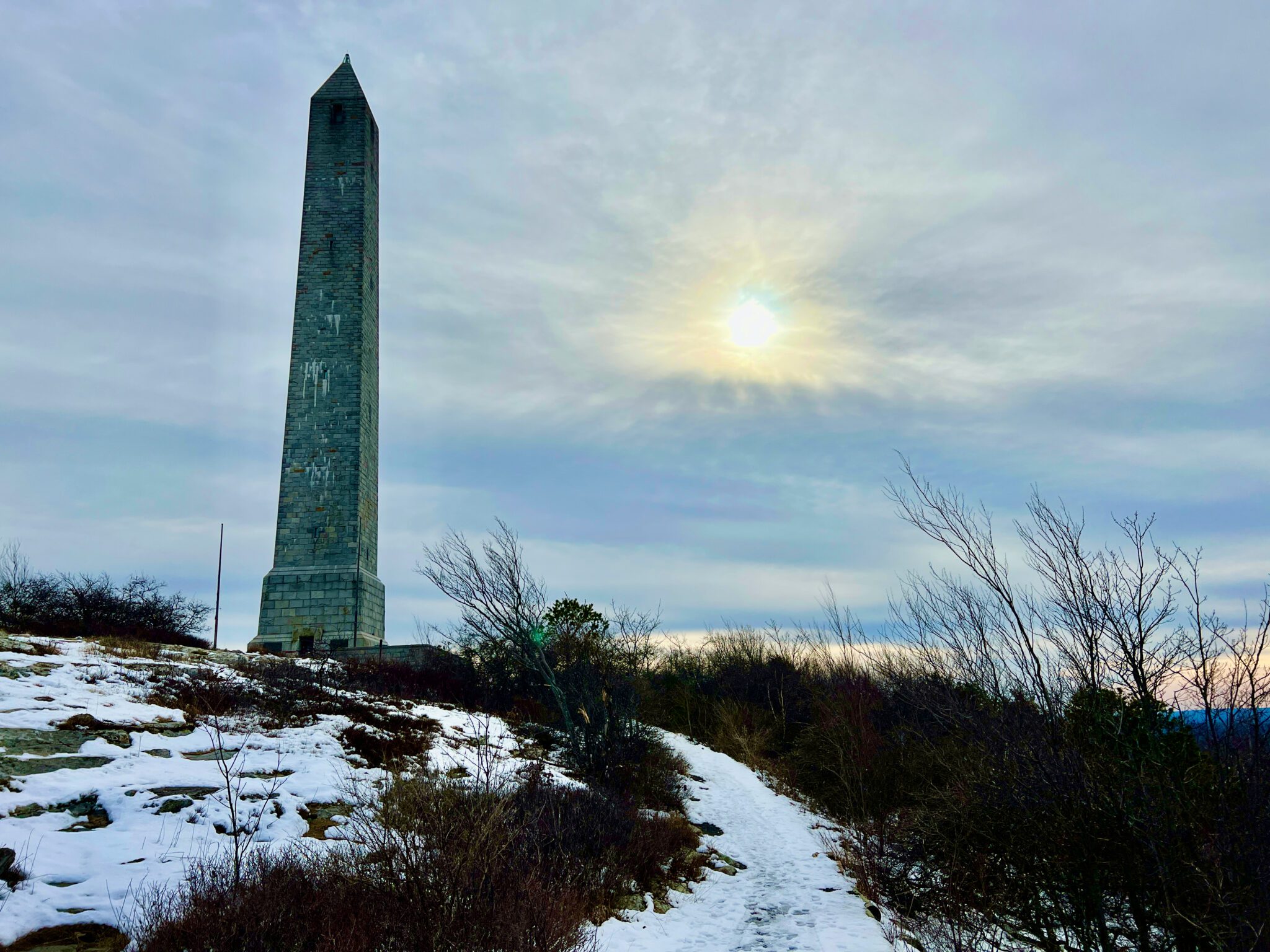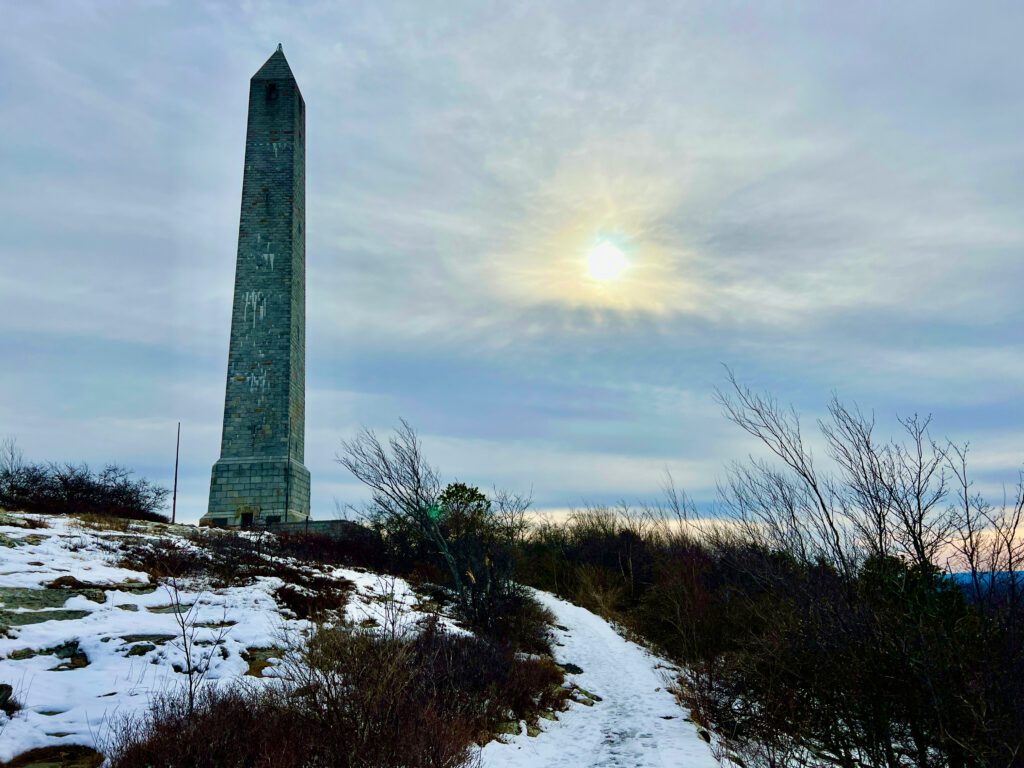 Mount Tammany in the Delaware Water Gap: Red Dot to Blue Dot Loop Recommended.
The Monument Trail at High Point State Park: Everyone should take in the views at NJ's highest point.
Stairway to Heaven: via the Appalachian Trail.
Merrill Creek Reservoir: follow the black, yellow, blue, and red trails to follow the shoreline.
Sourland Mountain: follow the Ridge Trail and enjoy the boulders.
Musconetcong Gorge: complete a loop hike with the Highlands Trail.
Point Mountain: complete the loop counter-clockwise for a steep hike up to views.
What to bring on hiking trails in New Jersey
Going hiking in New Jersey can be an enjoyable experience surrounded by nature, but it also requires a few basics to ensure you are safe and well-equipped.
Making sure to wear comfortable hiking shoes is one of the essential items to bring on your hiking adventure. Comfortable footwear will provide you with support throughout your journey and offer added stability when hiking, regardless of the terrain.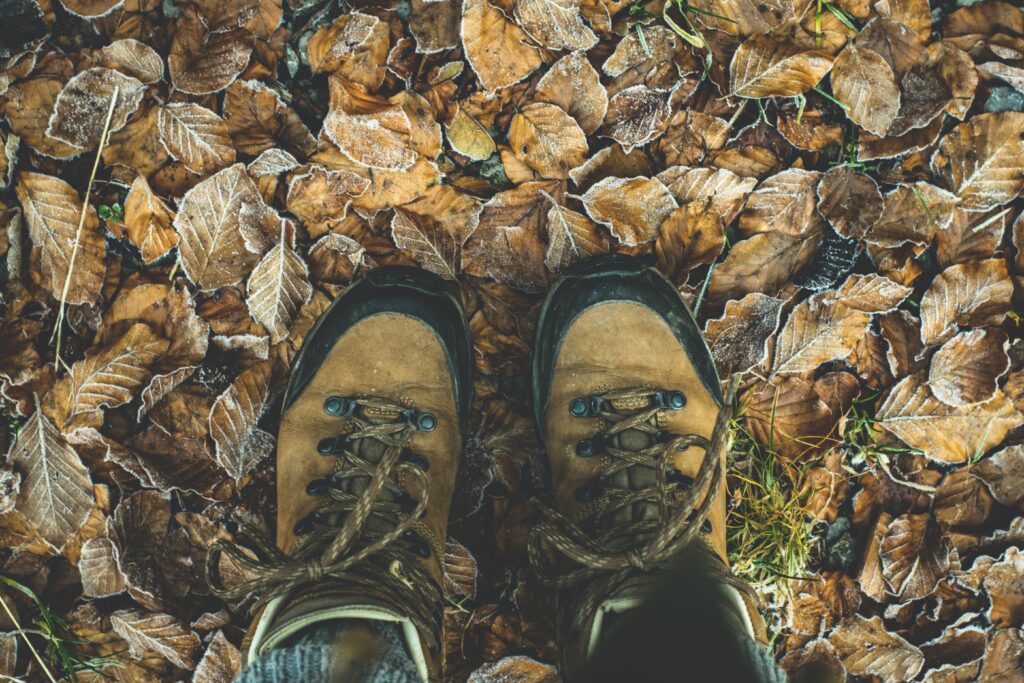 Additionally, bringing plenty of water is essential for long hikes; hydrating regularly throughout your hike will ensure you enjoy the beauty of New Jersey.
Finally, a day pack with some safety items is recommended. I carry some snacks, a headlamp, extra clothes in cold weather, bug spray, and sunscreen. Being prepared will make your outdoor adventure a positive experience.
Safety on New Jersey Hiking Trails
Hiking in New Jersey can be a great way to explore the outdoors; however, it is essential to remain aware of your surroundings and note any potential hazards.
Wildlife is rarely a safety issue for New Jersey hikers who follow the rules. I do carry bear spray as an added precaution. Although, every time I have seen a bear on the trail, it either ran or walked away from me. So, the best equipment for bears in New Jersey is probably a camera with a zoom lens!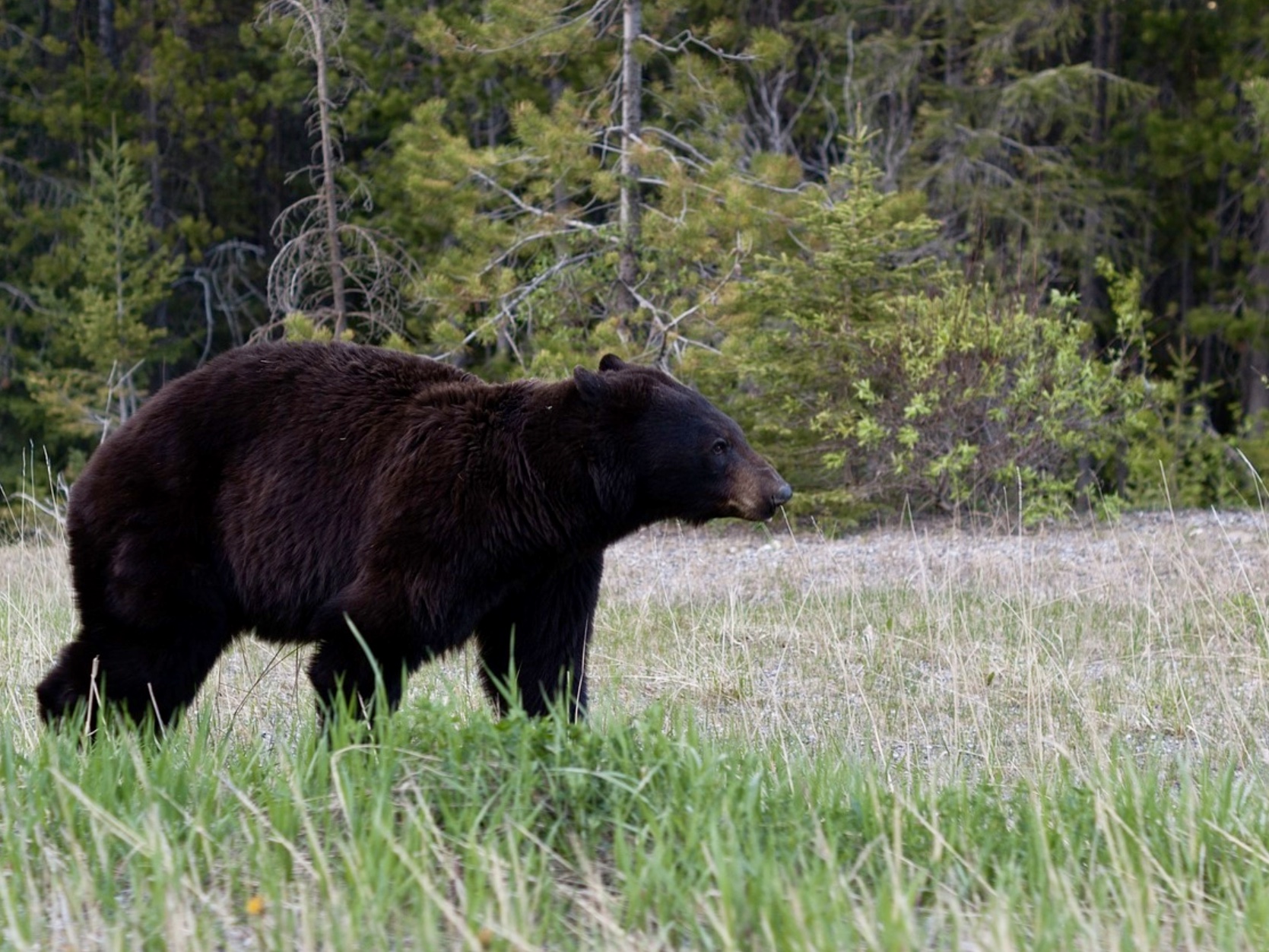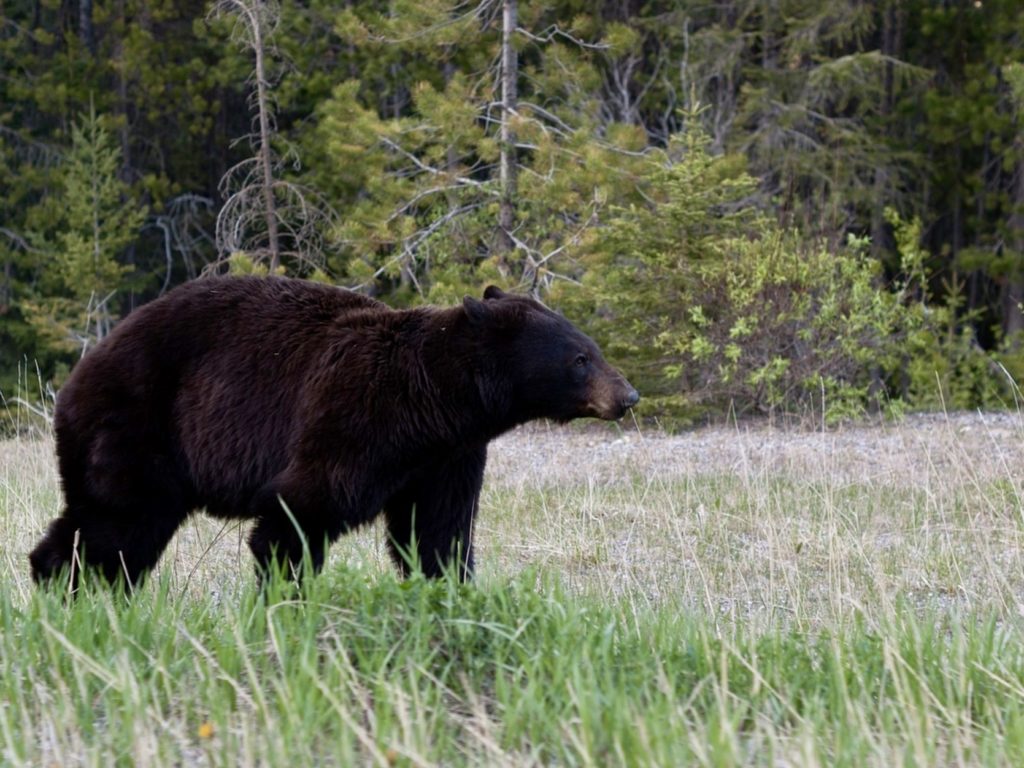 Snakes also get a bad rap and rarely cause issues for most hikers. Knowing where you are stepping and not trying to get too close to a poisonous snake is the best advice. New Jersey has rattlesnakes, copperheads, and water moccasins, but I have never met a hiker who reported problems with snakes.
Always dress for weather conditions and pack essentials like a map, phone, water bottle, etc., as you never know what could happen. Be prepared and remain attentive throughout the hiking experience so you can enjoy the beauty of nature with peace of mind.
Take a camera with you to capture the beautiful scenery
Taking a camera on a hiking trip can be the perfect way to capture the beauty of New Jersey's hiking trails. I always hike with a fully-charged iPhone and often take a DSLR camera with a zoom lens to capture wildlife. If I am working on a YouTube video of the hike, I will also bring a GoPro camera.
Bringing a camera will enable you to relive the adventure in the future!
Leave no trace on NJ Hiking Trails
Hiking in New Jersey is a great way to explore its outstanding natural elements while exercising outdoors. You can enjoy walking along trails through scenic woodlands, meadows, and shady forests or dip your toes in one of the region's many lakes and streams.
But don't forget – hiking means preserving the environment around you, so make sure to pack up all your trash when you're done hiking! Taking that small extra step goes a long way toward keeping our state beautiful and healthy for future generations.
Always follow leave-no-trace hiking guidelines (e.g., stay on the trails, pick up trash, don't take natural souvenirs, etc.) when hiking in New Jersey.
New Jersey Hiking Trails – A Summary
Overall, hiking in New Jersey is a great way to get out and enjoy the natural beauty of the Garden State. Many of New Jersey's hiking trails are easily accessible and within a reasonable driving distance.
NJ hiking trails can be enjoyed in every season, and there is no shortage of trails available to outdoor folks. With some research, you can choose trails that are right for your skill level.
When getting ready to hit the trail, you should wear comfortable hiking shoes, bring plenty of water, and be mindful of any potential dangers that may come with being outside.
Don't forget to take some photos along the way too! Most importantly, treat our environment with respect by bringing all your trash home and leaving no trace.
Hiking in New Jersey can be an exciting experience for everyone – so get out there and explore!
For trail volunteer opportunities, please visit the NY/NJ Trail Conference.