Reading Time:
2
minutes
Exploring the outdoors with your dog is one of the best things you can do for your relationship. You and your dog will both get some exercise and enjoy the beauty of nature together. Plus, your pup will love the opportunity to get outdoors and smell all the new scents! We provided ideas for hiking with dog so you can keep outings interesting.
To start hiking with your dog, check out Hiking with my Dog.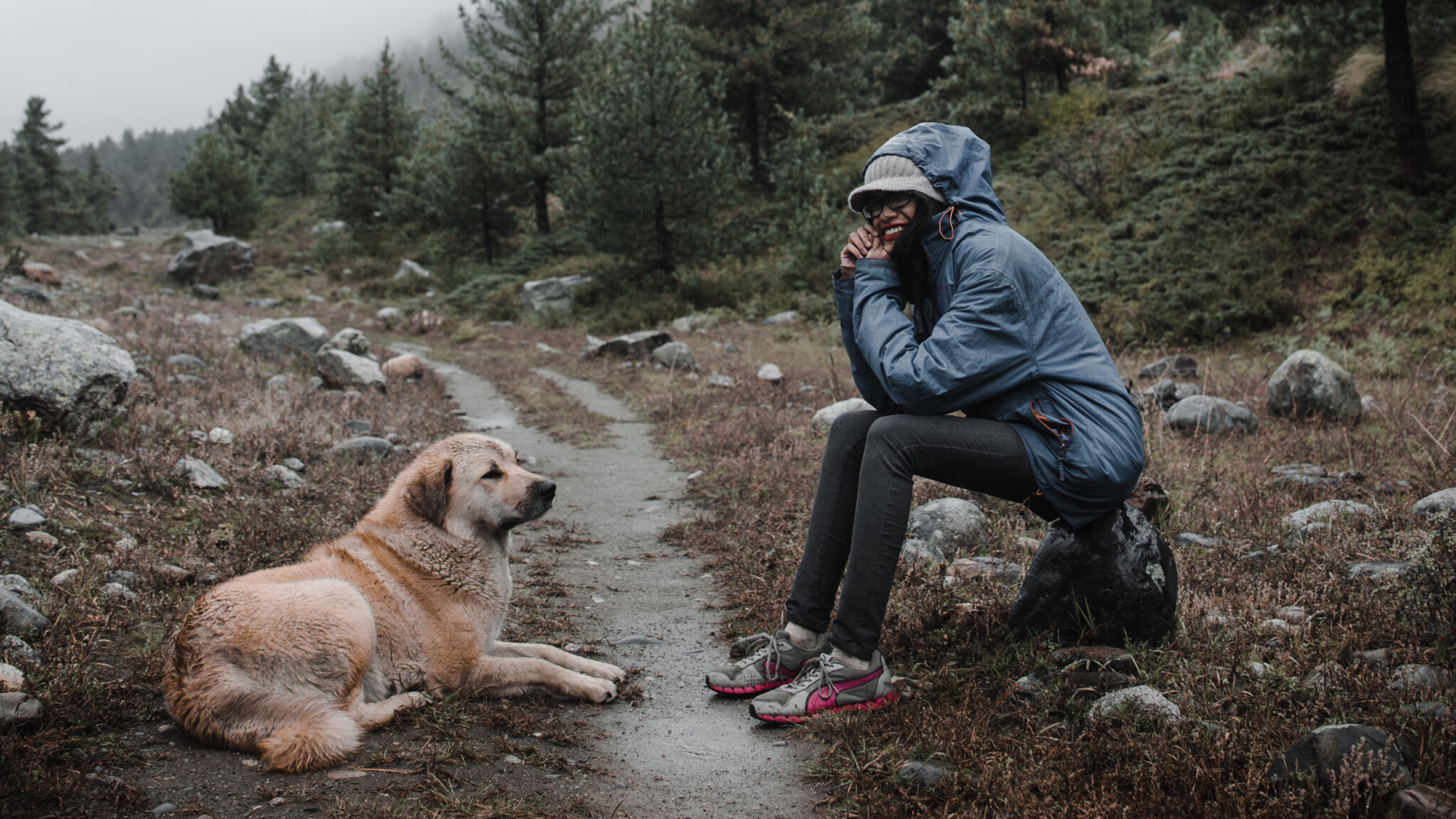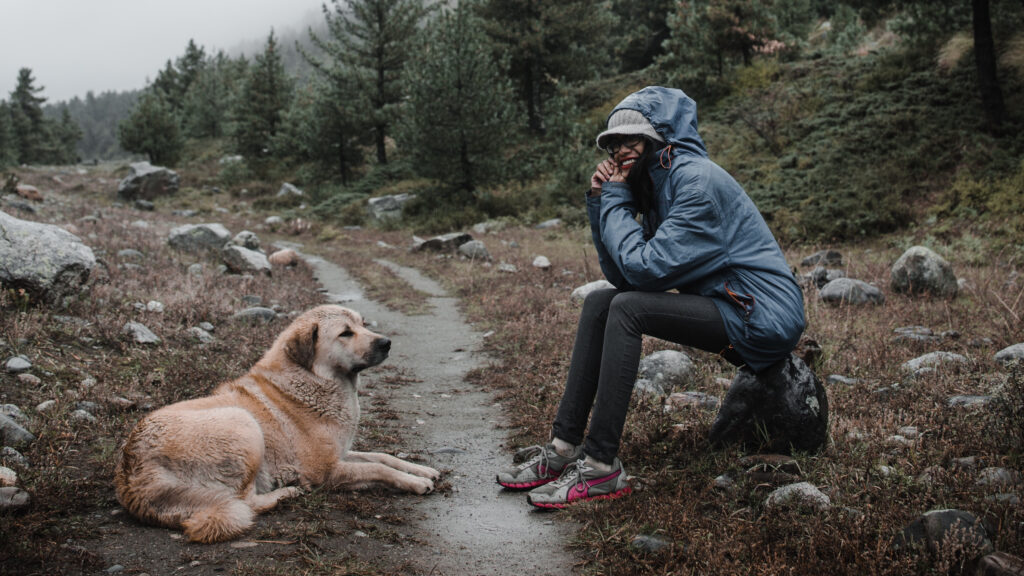 Enjoying nature is one of the safest ways to get out of the house these days in the midst of the pandemic. Since our opportunities for entertainment are limited, it's a good idea to make even the most ordinary activities a little bit more special.
Here are some fun ideas to try on your next hike with your dog:
1. Ideas for Hiking with Dogs: Visit a New Place
You probably have beautiful parks nearby that are your "go-to" places to hike with your dog. But there are so many other incredible parks to explore! If there's a place in your state that you haven't yet visited, consider taking a day trip. It might take a little bit more planning than usual, but it will feel great for you and your pup to discover a new place. Check out online reviews and park information to make sure that it's a good place to visit with dogs.
2. Have a Picnic
Find a picturesque spot, lay down a blanket, and enjoy your lunch in the great outdoors. You can bring something for your pup to enjoy, too – or you can share a bite of your sandwich with them. During a time when everyone spends more time in their houses, it's a nice change to dine al fresco! Packing a picnic can also allow you to go for a longer hike, since you won't have to turn back when you start to get hungry.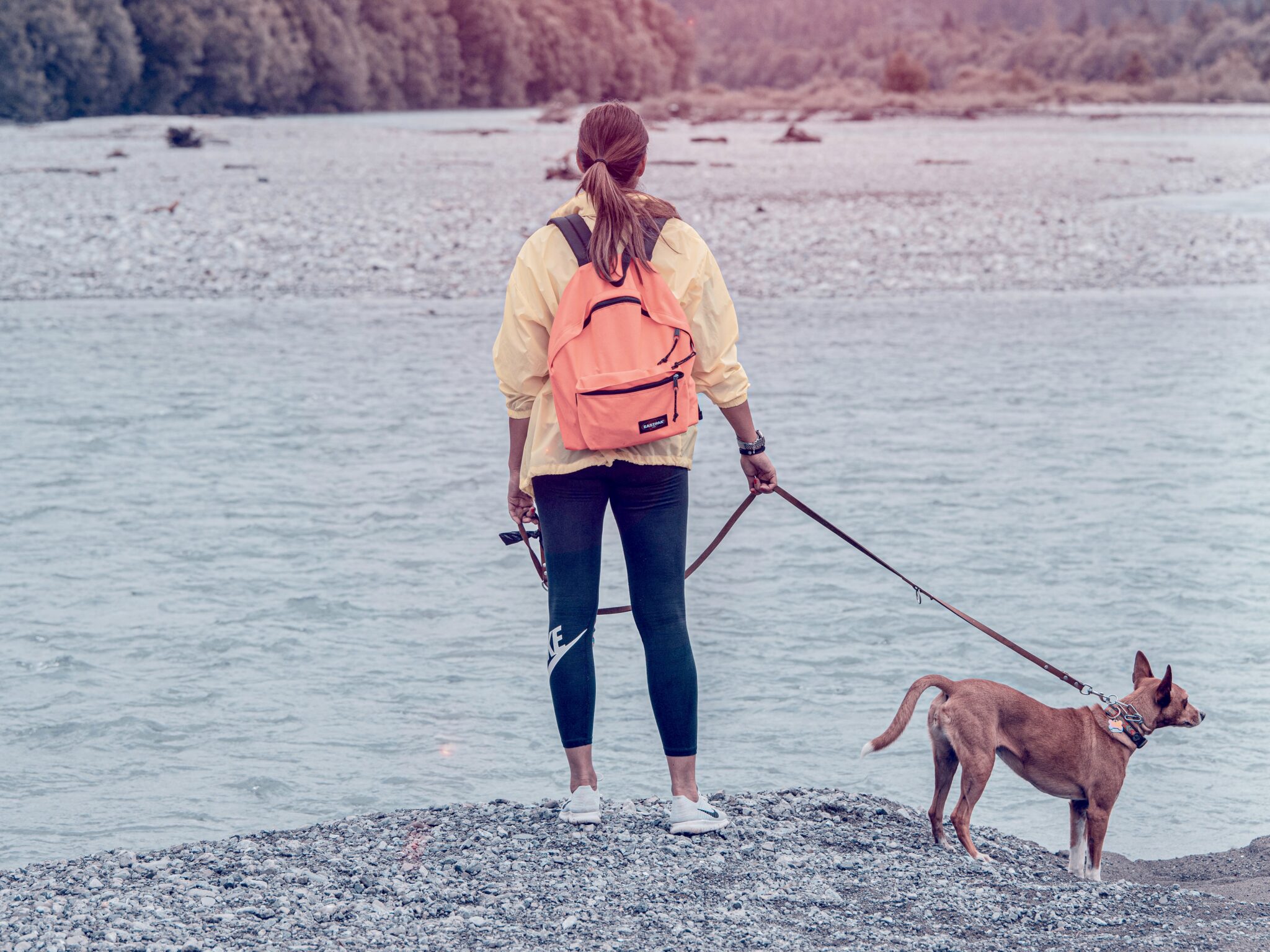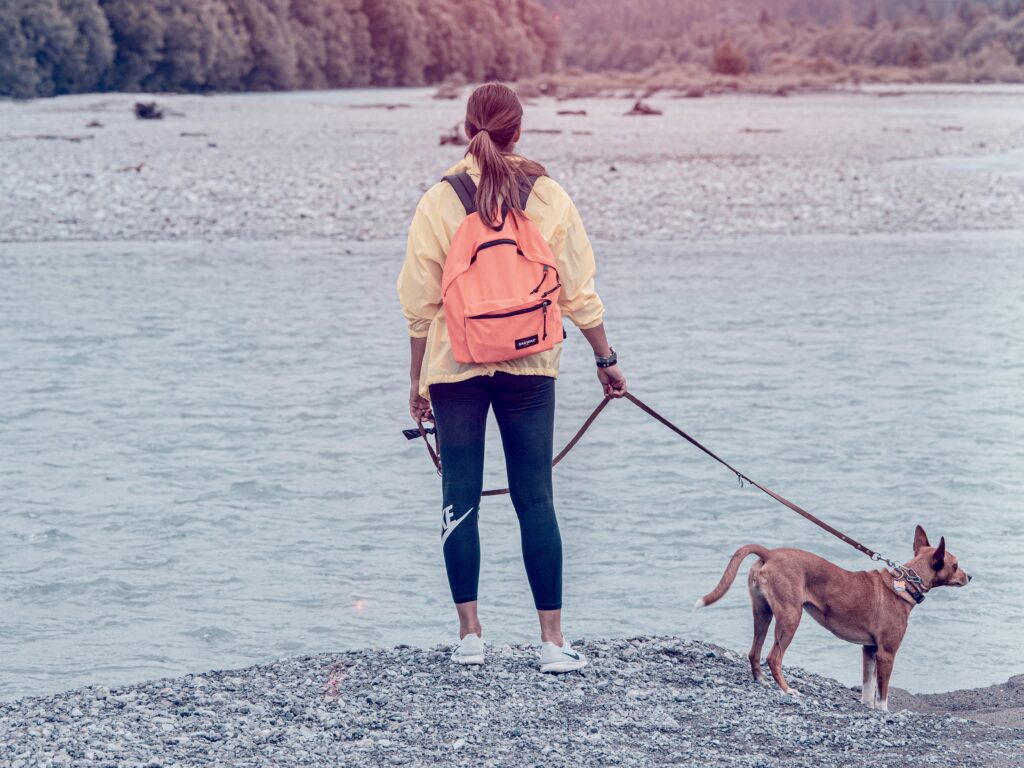 3. Ideas for Hiking with Dogs: Invite a Friend
There's no doubt that your dog loves hiking with you, but sometimes, inviting a friend can make it even more fun! If your dog has a favorite buddy (human or dog) who they haven't seen in a while, they would probably love to explore the trails together. At the end of the day, you will have a happy, tired dog thanks to the extra exercise and social interaction.
4. Take Some Beautiful Photos
You have lots of great memories of hiking with your dog. Commemorate your time together by planning to take some photos! A field of flowers, a striking sunset view, or a lovely waterfall can make for the perfect backdrop for a photo of you and your pup. It will be a welcome addition to your social media profile, or better yet, you can print out the photo and frame it or stick it to the fridge as a beautiful tribute to your best friend.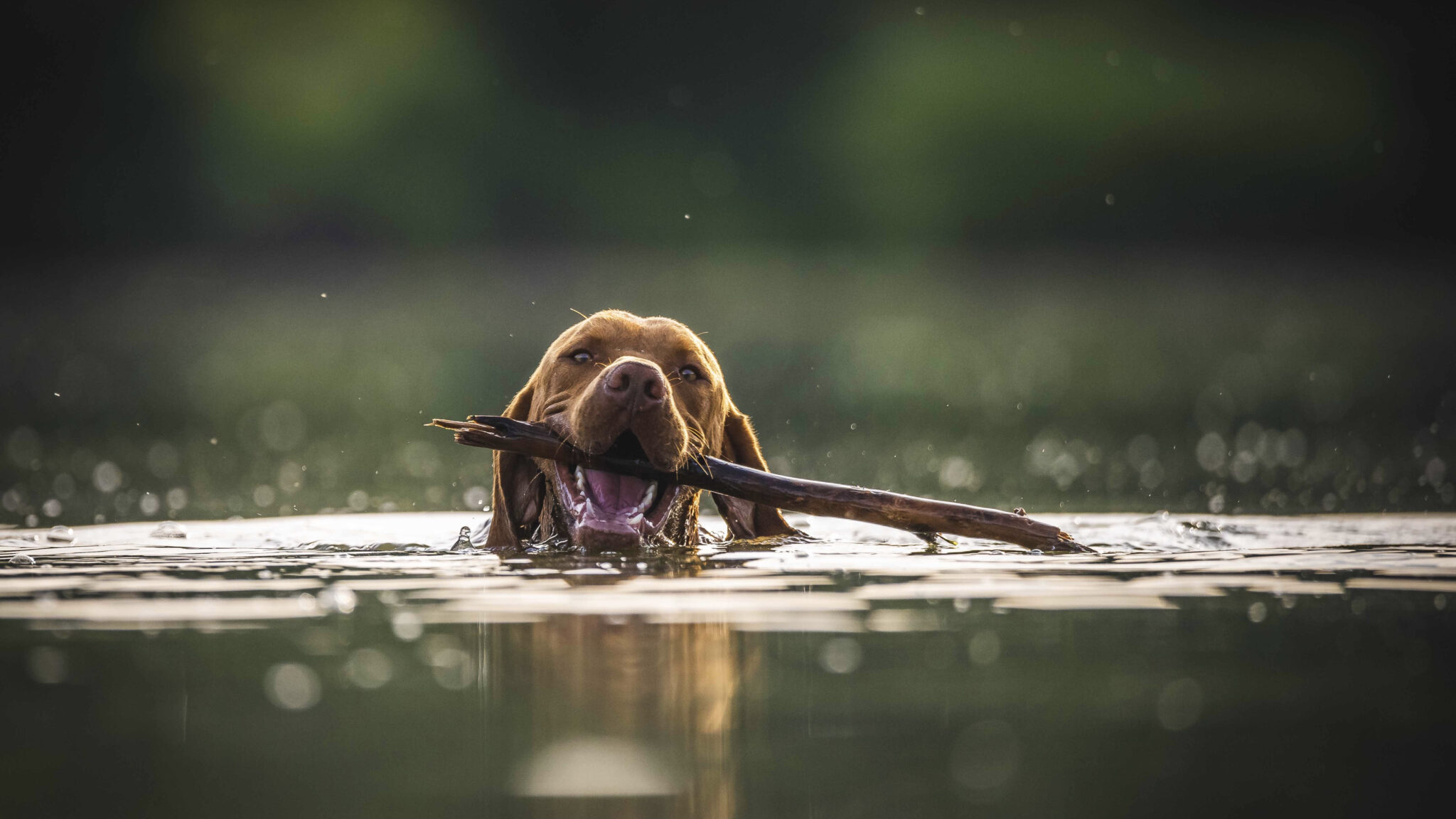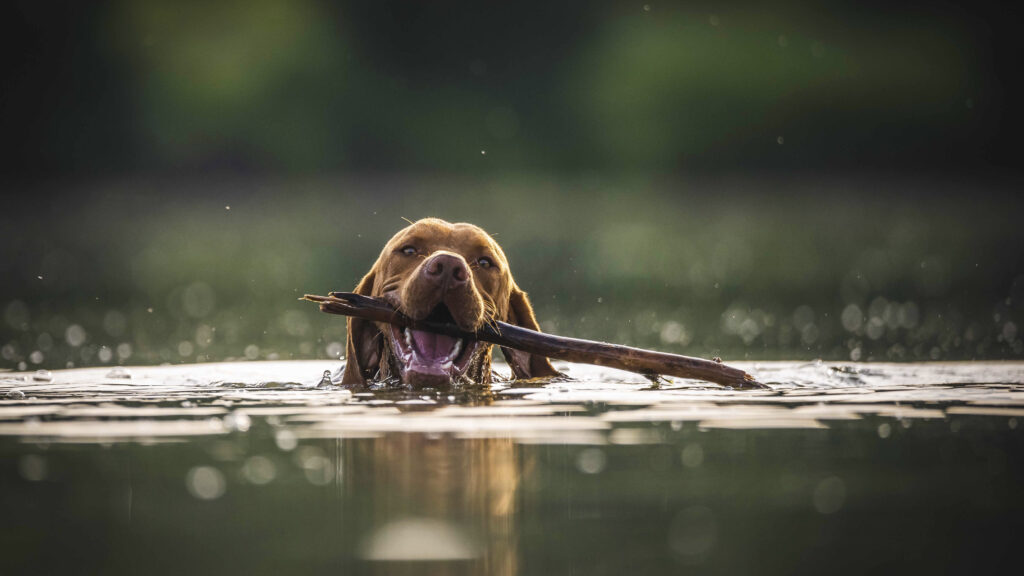 5. Ideas for Hiking with Dogs: Let Your Pup Swim
Some parks allow your pet to go swimming! Some dogs love to swim, and it's a great form of exercise for them. They may love a game of dock diving (fetching a toy out of the water). Sure, you'll have a wet and smelly dog at the end of the day – but they will be so happy! Before you go, make sure that the lake or pond allows swimming and that it's safe for dogs.
For more information about hiking with dogs, see the American Hiking Society website.
---