Reading Time:
8
minutes
Kayaking is one of my favorite outdoor activities. I frequent many local lakes and non-whitewater rivers. In recent years, kayak manufacturers have catered to the specific needs of the market by creating kayaks for all skill levels and uses. My wife and I enjoy our two sit-on-top kayaks and two sit-in kayaks, which provide endless fun on the water.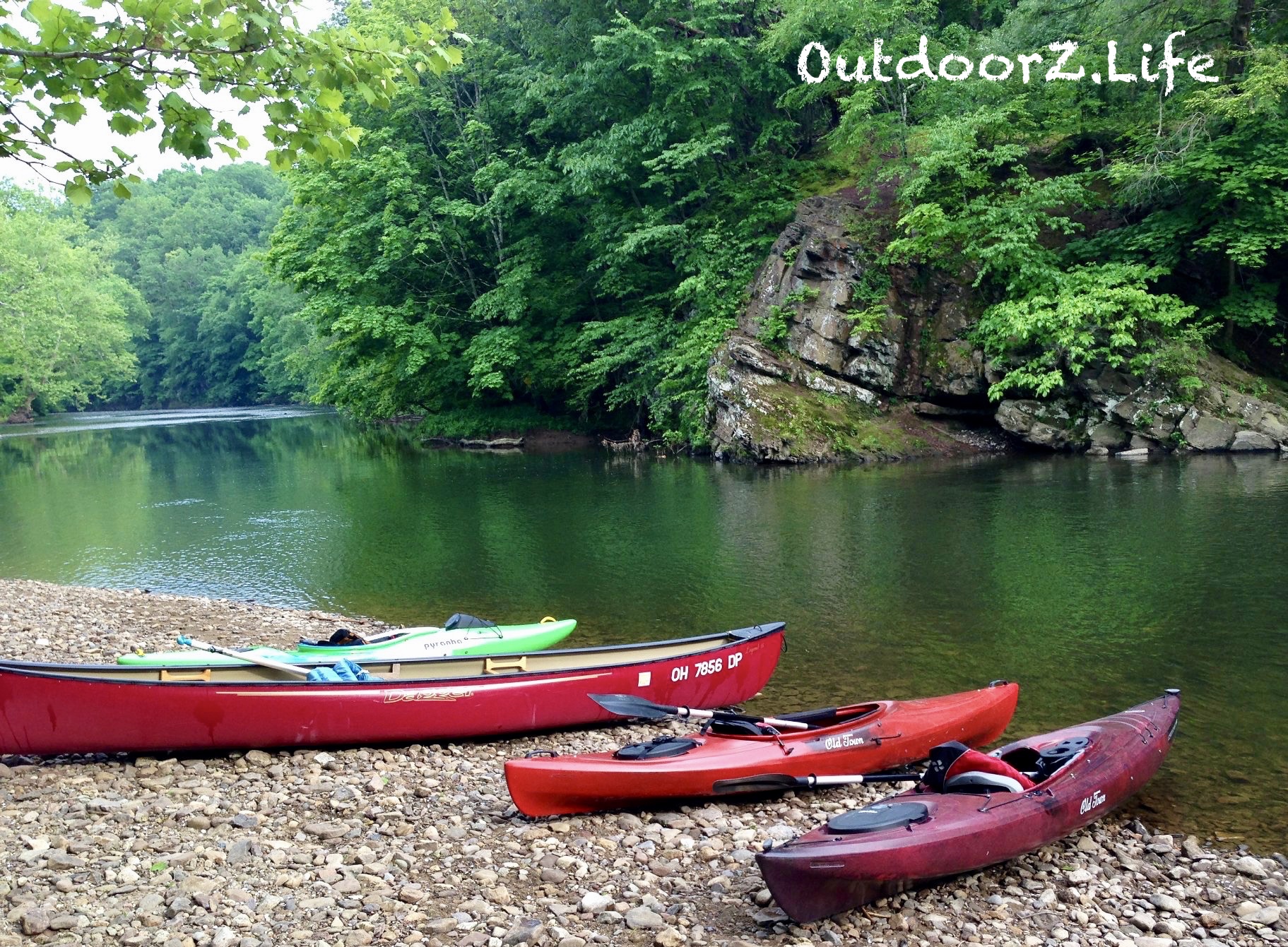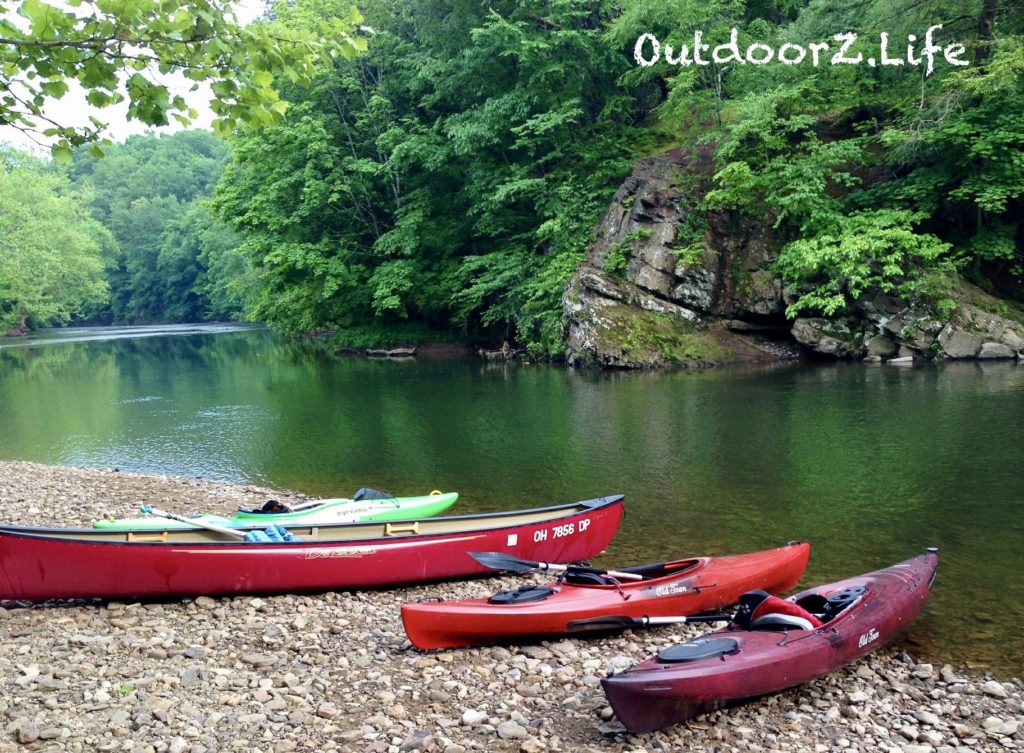 Typically, when kayaking, I would put my boat in a lake and head off in whatever direction that caught my interest at that moment. Sometimes I would head for a point across the body of water, or I might paddle towards a lakeside tree that holds an eagle's nest. At times I would progress towards something that looked interesting, and other times I would paddle with no destination in mind. One day a thought occurred to me, "I wonder how far I can kayak?" So, I set out to find the answer.
I am fortunate, four lakes are located within a thirty-minute drive from my home. Each of these lakes varies in size and characteristics. For instance, the lake with the largest diameter is relatively shallow which results in warmer, murkier water. This same lake is more accessible and can attract massive crowds. One of the middle-sized lakes is more secluded and, due to its location at a higher elevation, can have high fog levels or higher wind speeds throughout the year.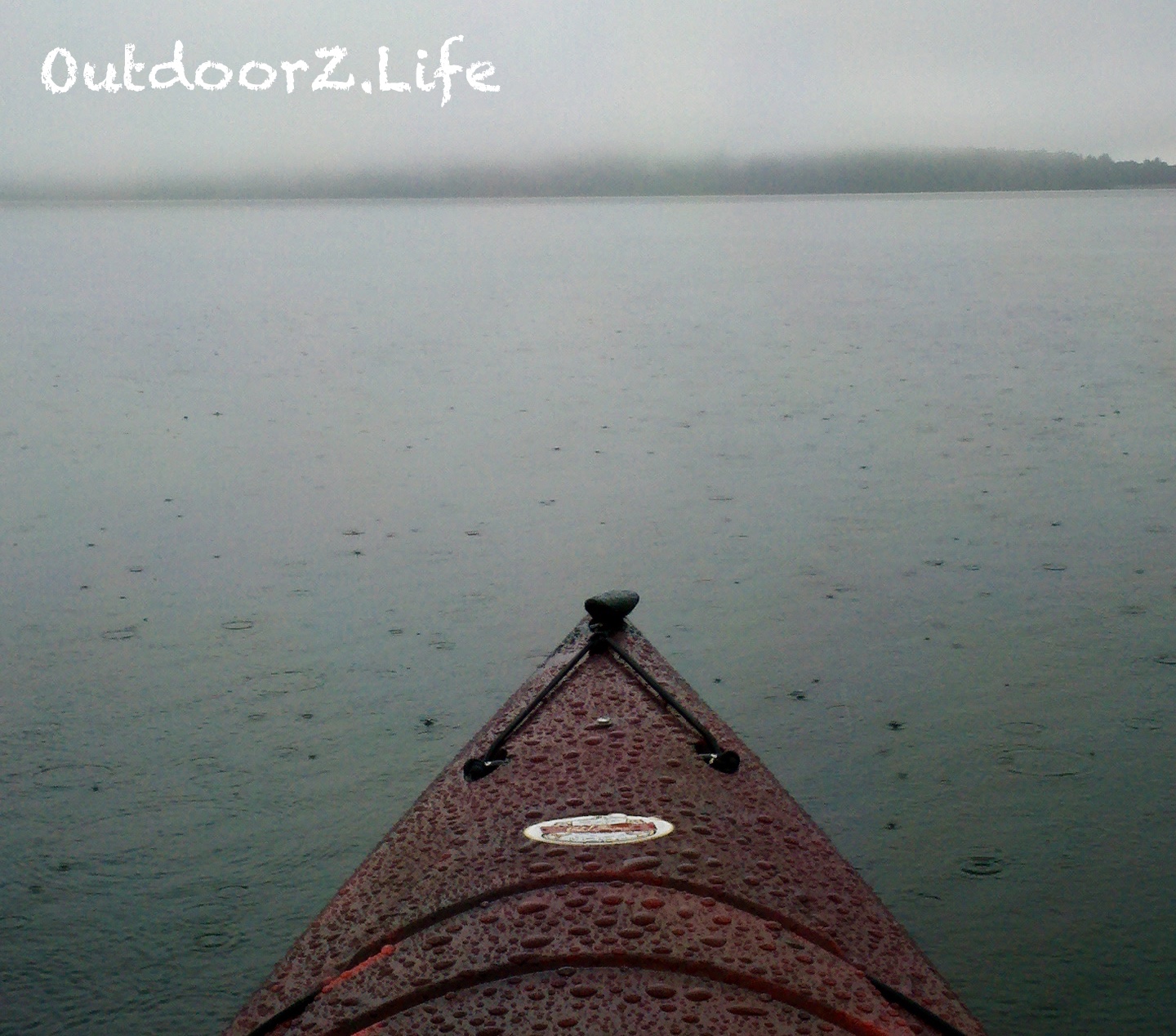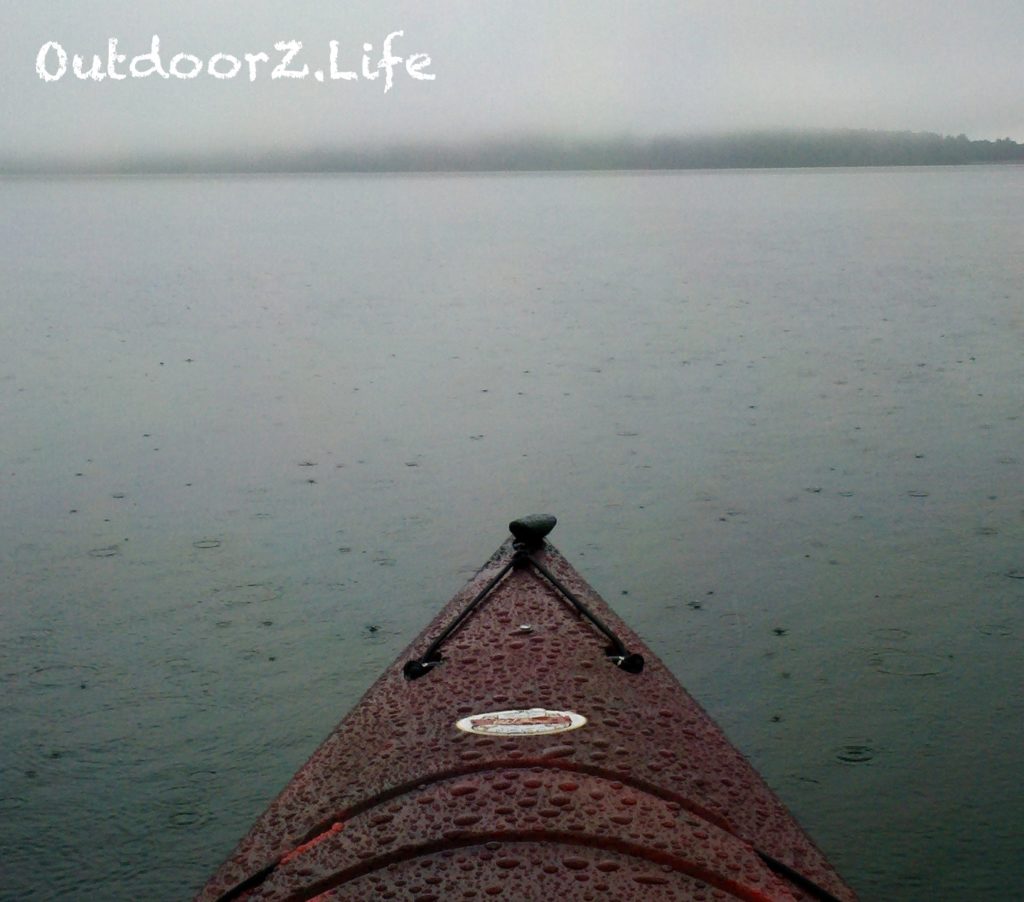 I have kayaked on all of these lakes, multiple times. But for some reason, I had never paddled around the perimeter of any of them. When June arrived, the weather warmed up, and I decided to set a goal to paddle around the edge of each local lake and, in turn, learn how far I could paddle.
Start small
I started with the smallest lake first, Oxford Lake. At this lake, our family enjoyed many outings when our daughters were young. We enjoyed canoeing, kayaking, fishing, and swimming. Our family became regulars at this lake's small beach one summer in 1999 and we were known for our wagon full of chairs and beach toys that we hauled with us on each visit.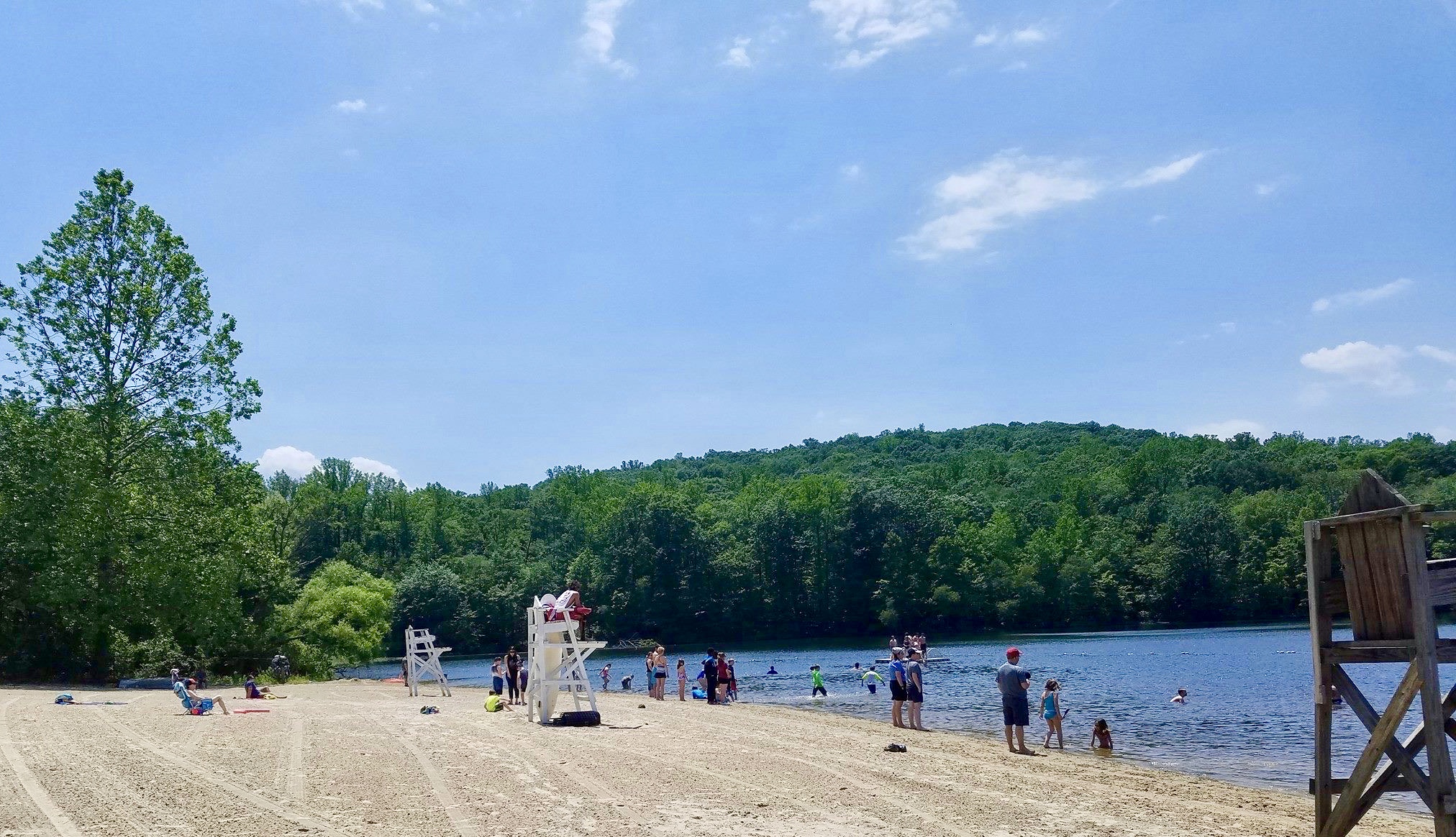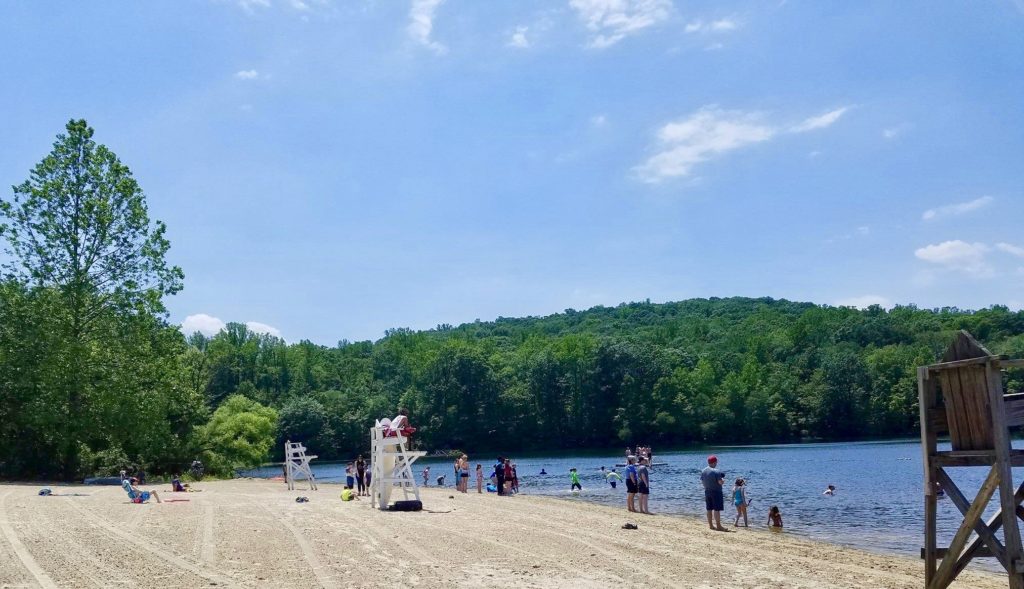 Despite being tiny, this lake holds many fond memories for us. Once, I surprised our oldest daughter after her first day of 1st grade. I picked her up after school with our bright red Old Town canoe on top of our minivan. She exited school, saw me and the canoe, and ran with the biggest smile possible. We fished, but only one of us caught anything. My daughter caught a nice bass, and I was skunked that day.
One rule at this lake stated that you had to be able to swim on your own to the swimming rafts. I can remember our youngest daughter wanting to go to the raft so much that she convinced me to help her. What fun to remember swimming with one arm while my other arm was under water, ensuring that she made it to the swim raft.
We were also at this lake the moment my wife's brother passed away, after his long fight with cancer. I think Uncle Tom would have liked for us to be enjoying the lake at the time that he said goodbye to disease and hello to heaven.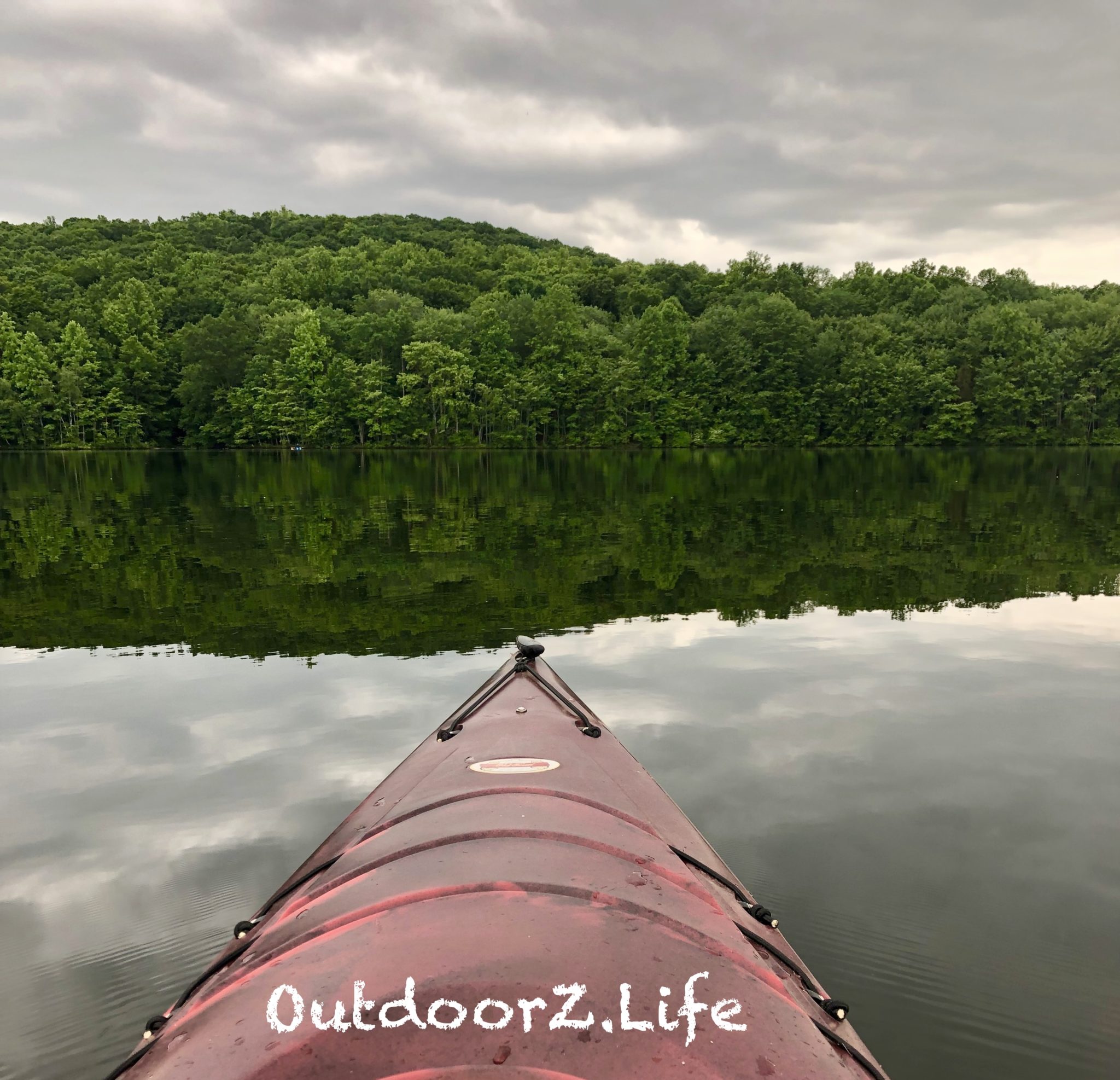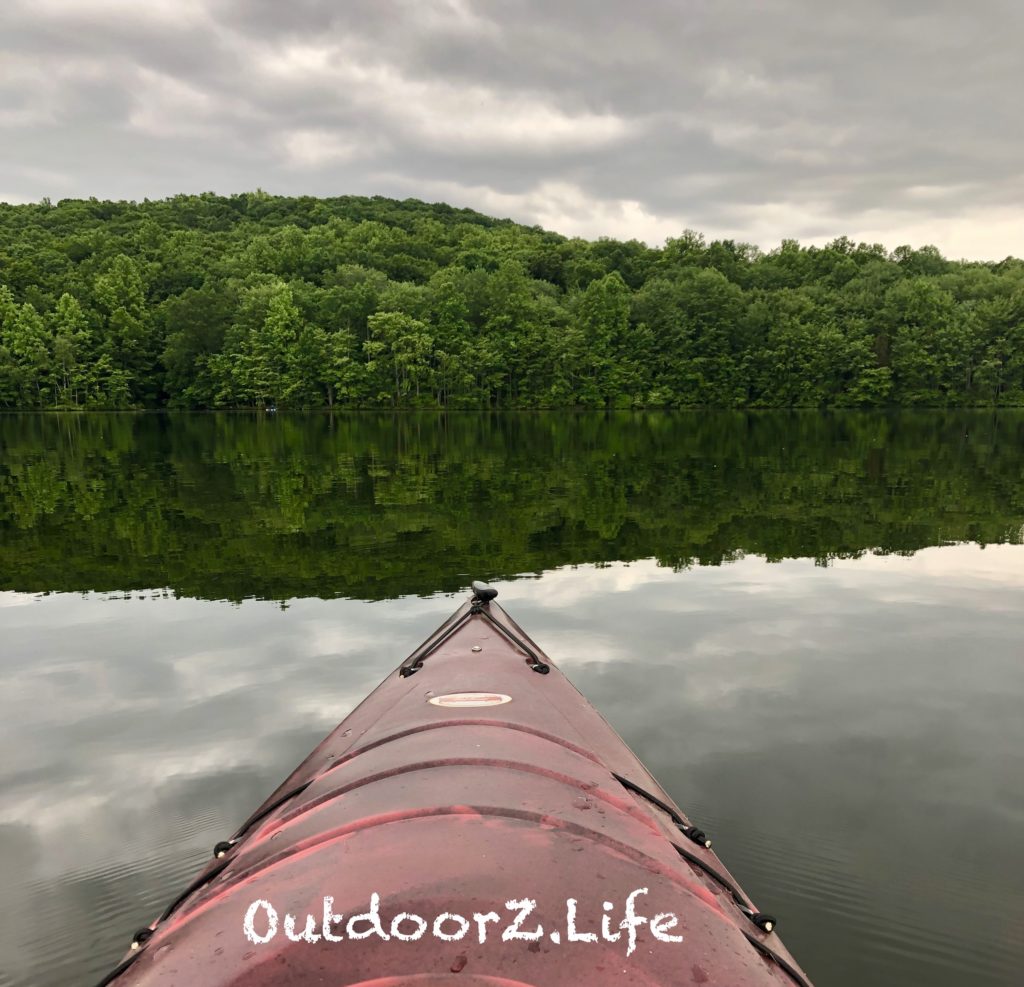 Starting my kayak challenge with this lake evoked a flood of powerful memories. I decided to ask my daughter to join me on this first venture. I knew she would be ok with signing up to kayak the perimeter of this smaller lake. Beginning with the smallest lake would surely be a positive start. We kayaked the perimeter of the lake and more that day. The GPS from my smartphone app told me that we kayaked 1.5 miles. One lake down and three more to go…
Build on small successes
I admit that I had no doubt that the two of us could paddle 1.5 miles. While the mileage accomplishment was minor, we sure had fun. I began planning a kayak adventure for the next lake, Merrill Creek Reservoir. This lake is more significant in size, more scenic, and has provided many good memories for us as well.
While we live close to Merrill Creek now, we first visited the reservoir before we moved to the area. My wife and I were celebrating our 10th anniversary by spending a weekend in Princeton, NJ. We enjoyed our time in Princeton and then decided to look for a new outdoor location to visit. This was during the pre-smartphone era when maps were paper. So, we pulled out a map and drove to a body of water that we had never seen before. During our trip to Merrill Creek that day, we viewed beautiful scenery and took a short hike to cap off our weekend adventure. That was the start of many visits to Merrill Creek Reservoir.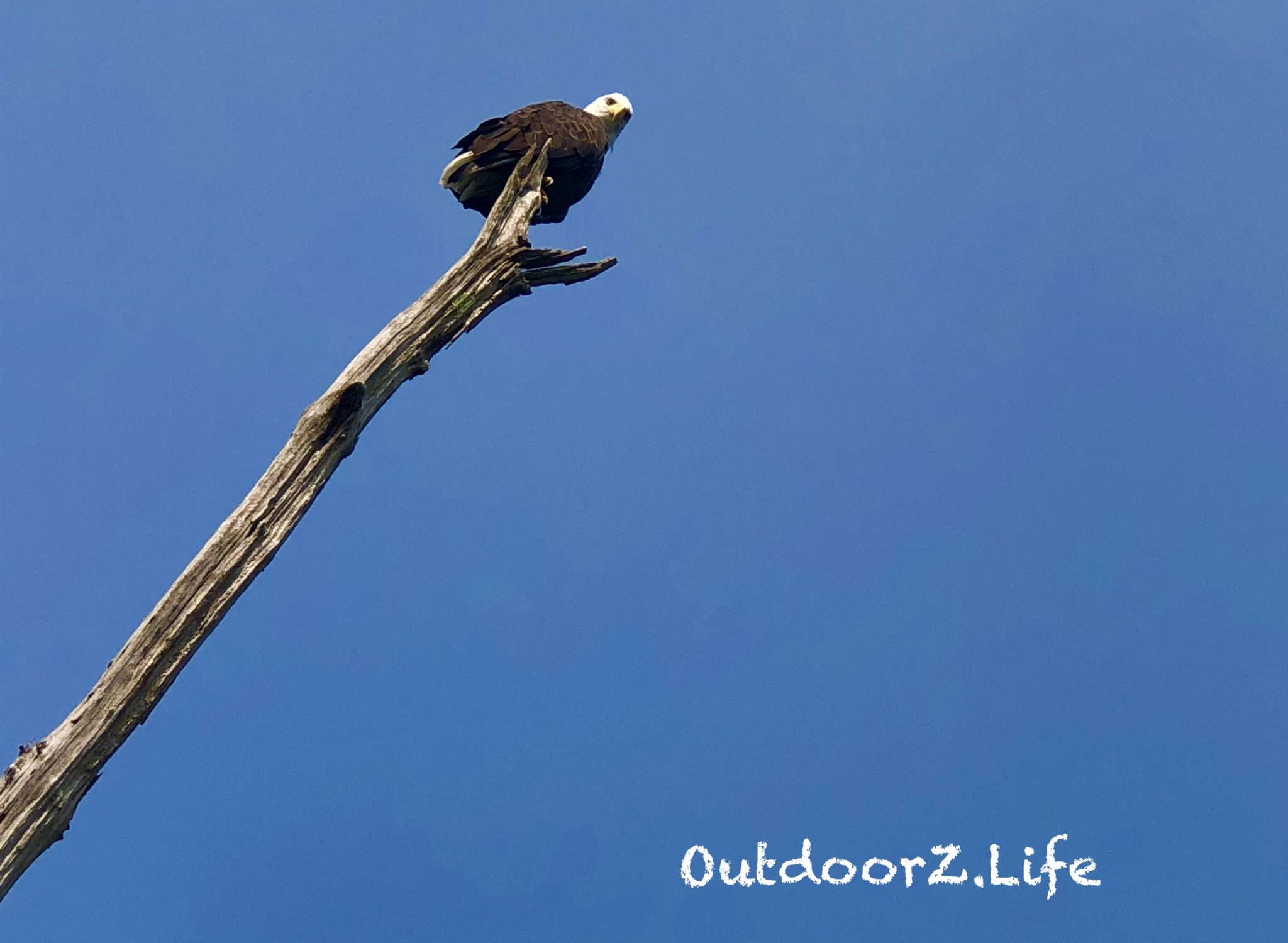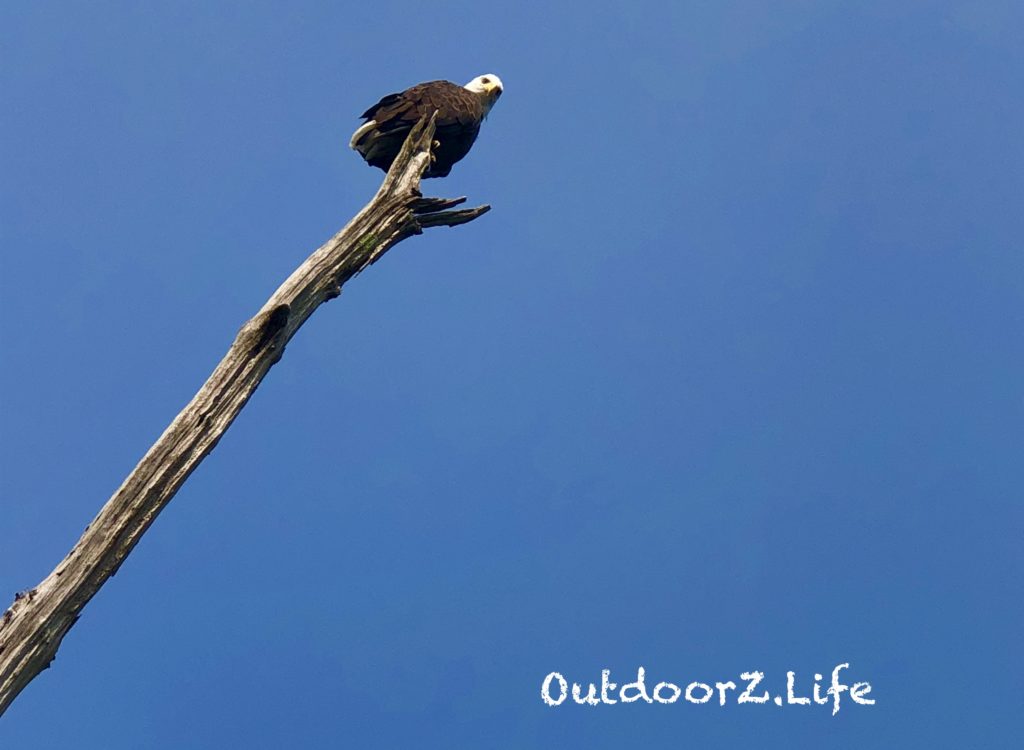 We took our young daughters to Merrill Creek soon after we moved into our current house, over twenty years ago. My wife brought our daughters to the Merrill Creek Environmental Center with other educational groups of children. In Autumn of 2017, my wife and I hiked around the lake, and she commented that she wanted to complete this hike every month for a year…so we did. In June, I kayaked around the lake, and my GPS informed me that the trip was 6 miles. Two lakes down and two to go…
Time to take it to the next level
I was confident that I would be able to kayak 6 miles. After completing the perimeter of Merrill Creek, I felt a sense of accomplishment towards the goal. Now it was time for a larger lake, Round Valley Reservoir. I wasn't exactly sure how many miles this paddle would be, but I felt that I was prepared for this next challenge.
Go figure, I hold great memories of past adventures at this lake too. As I teen, I slept out under the stars in the wilderness camping area at the far end of the lake. Many years later, I was part of a group of fathers that took our young children camping in the same wilderness area.
After canoeing across the lake, setting up camp and going for a swim, we were hit with a massive storm that felled trees all around our campsite and showered the area with inches of rain. Some fallen trees were almost three feet wide. One uprooted tree landed on an unoccupied tent. We survived that incredible storm and ended up with a great weekend adventure to remember.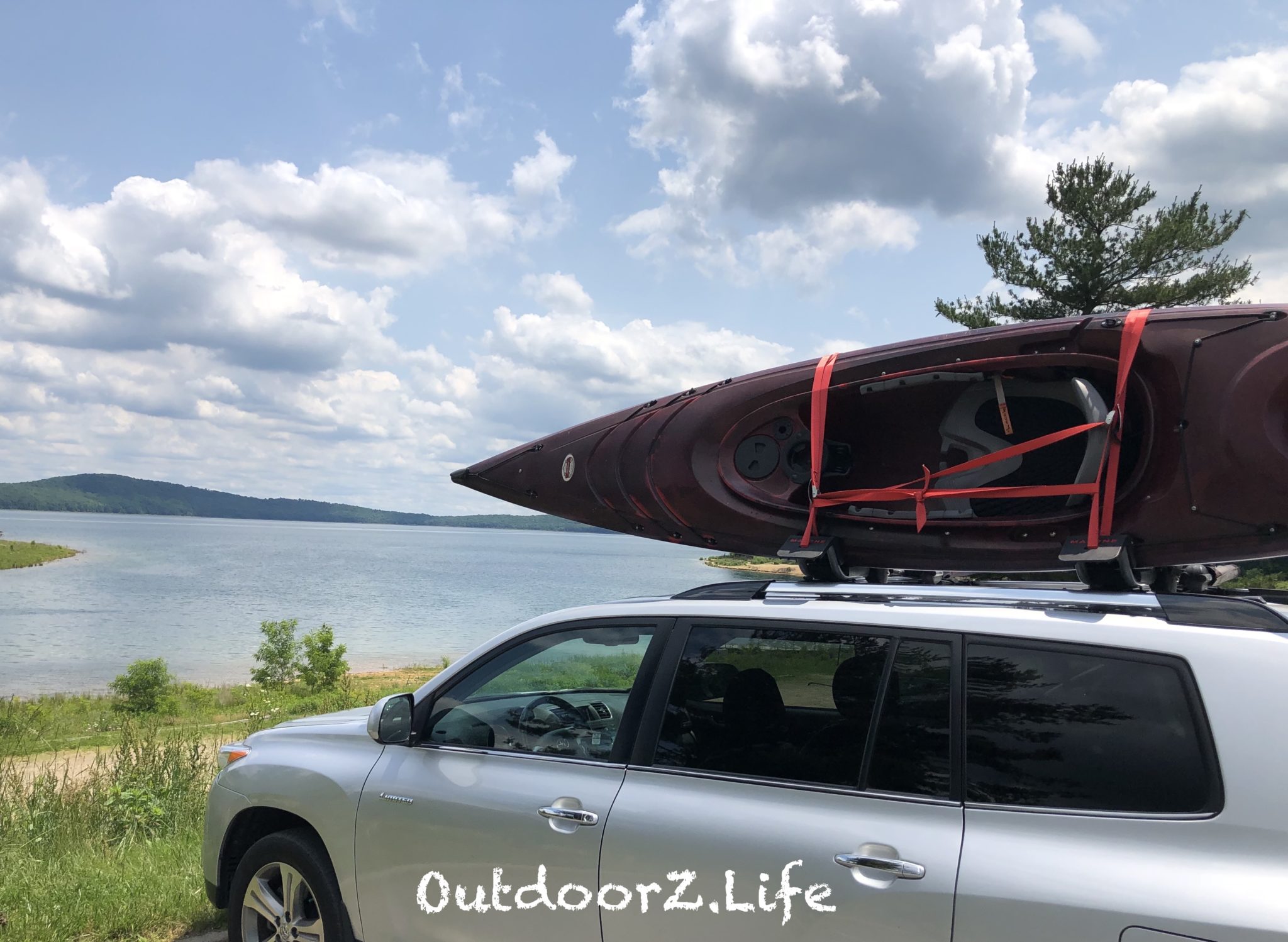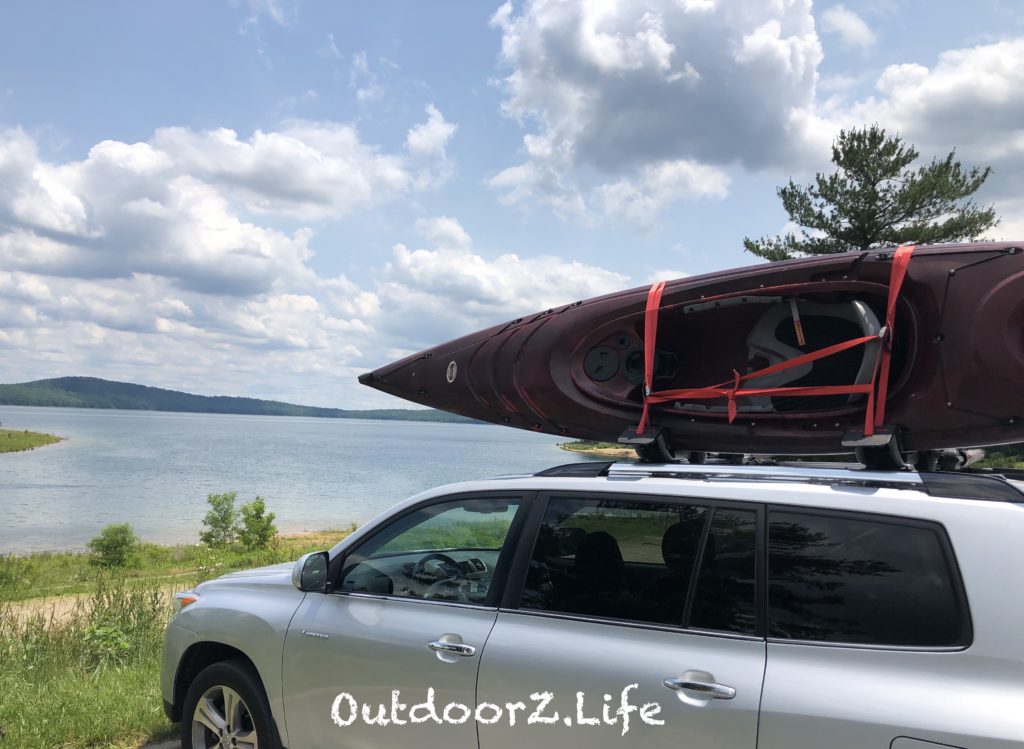 Round Valley is a deep lake surrounded by trees and mountains. This is the first place that I recall seeing an eagle in New Jersey. After our stormy camping trip, my daughter and I canoed back across the lake to head home. I remember the water was as smooth as glass; such a contrast to the whitecaps two days prior. As we paddled in the middle of this lake, an eagle flew over us, descended, caught a fish and flew away. Does a camping adventure get any better than that?
This lake was also the location of the first memory of my wife fishing out of our canoe. We paddled towards a point, I rigged up a fishing pole with a lure, and she began casting towards the shoreline. We would drift past the point, I would paddle back, and then we would drift again. On almost every drift, she landed a trout (and I released it back) …what fun!
I continued my kayak challenge and paddled around this lake in July. I was able to make a few casts along the way; I caught and released a handful of rock bass. At the halfway point, I beached my kayak and took a snack-break in the wilderness camping area. When my trip was completed, my GPS informed me that I had kayaked 9 miles. Three lakes down and just one more to go…
Bringing it home
I felt confident that I could kayak 6 miles and somewhat sure that I would be able to kayak what turned out to be 9 miles. Next, it was time to kayak the largest lake in our area, Spruce Run Reservoir. Spruce Run would clearly be a longer kayak since it has many coves and inlets. But, how far would it be?
I approached this outing with a reasonable level of confidence, partly because I included a bail-out plan. Knowing that this is a longer, more narrow lake, I knew that I could retreat to the boat ramp area if I was not able to complete the entire trip.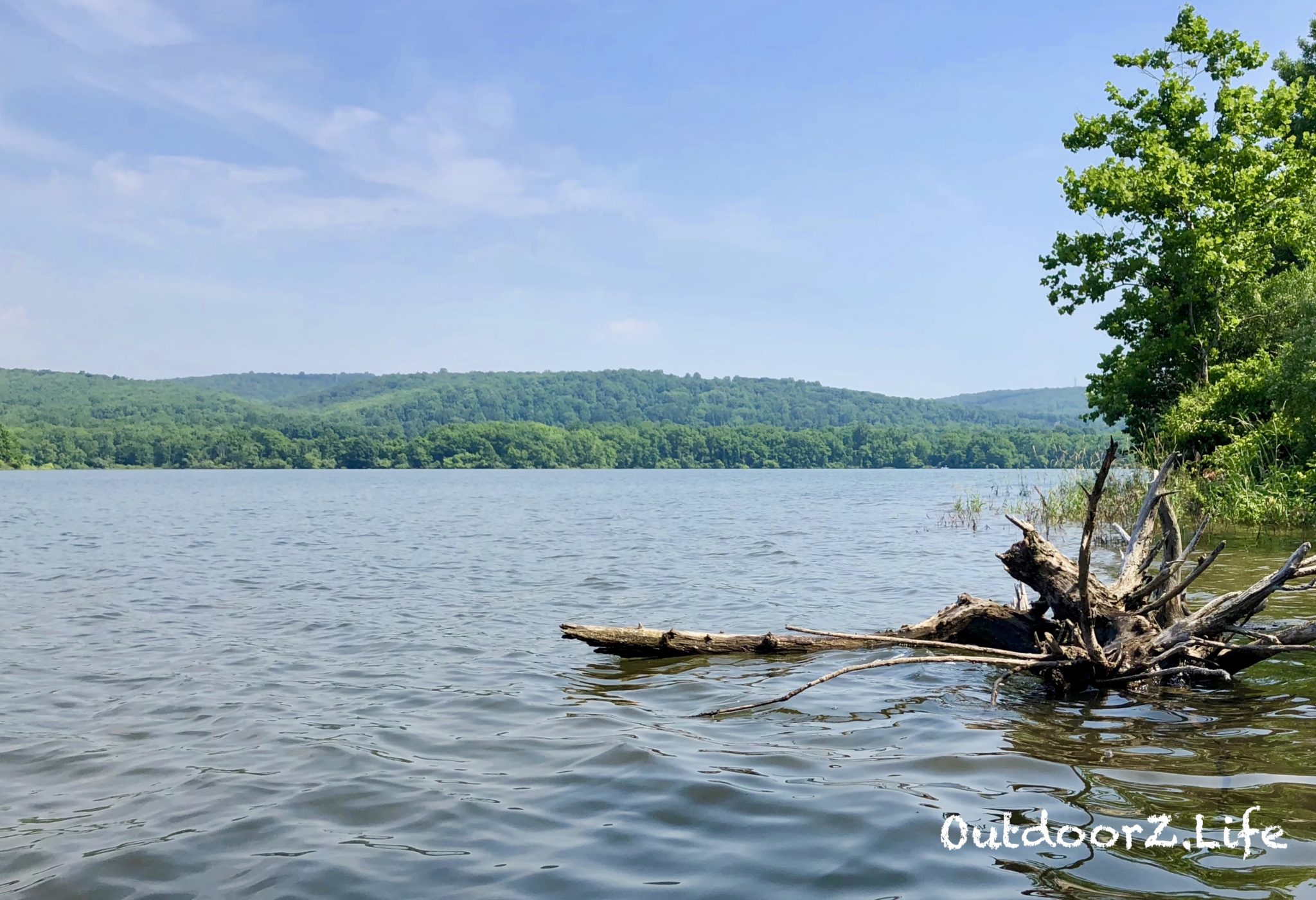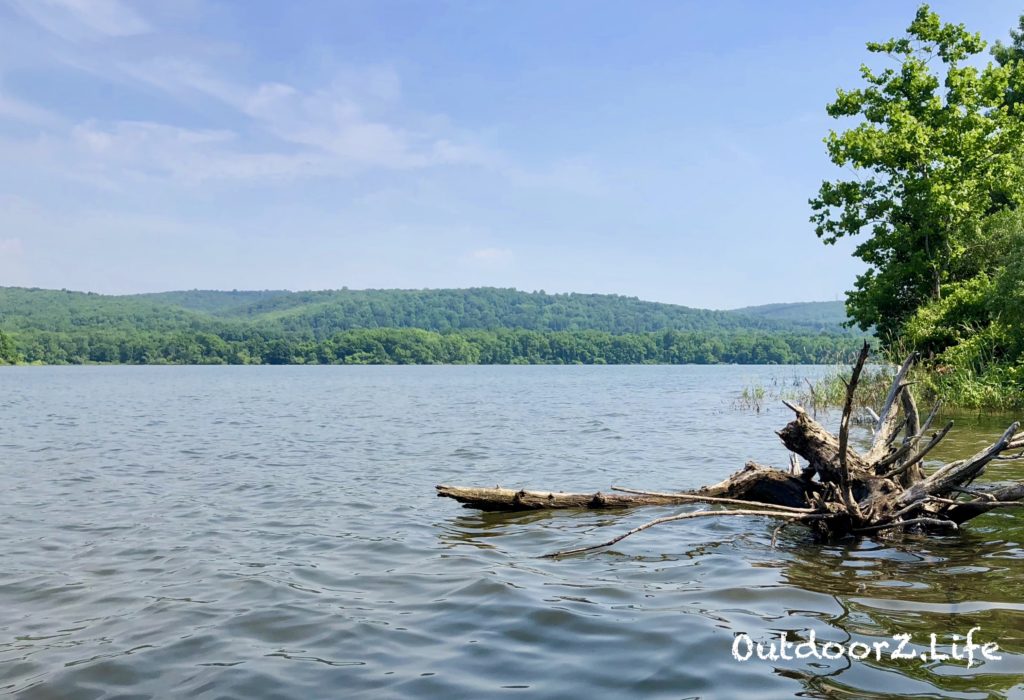 No surprise, Spruce Run is another place which holds good memories for me. I guess it can be said that I like lakes! As a teen, I swam in the lake many times. Spruce Run is the first lake where our young family took our new-to-us canoe (we purchased the boat used) out for an adventure. We placed small beach chairs (with umbrellas attached for sun protection) on the floor of the canoe for our daughters. We managed to exit our boat and picnic on a tiny island that day. We developed the confidence to take many more family canoe trips from that experience at Spruce Run.
Spruce Run was where my late friend Frank took my oldest daughter and me on his boat to teach her bass fishing. Yes, she caught a nice sized bass (I caught one small Bluegill). In hindsight, I should have asked Frank to teach me how to fish for bass…
In August, I loaded my kayak onto our SUV the night before my planned trip and checked the weather. A heat advisory was issued for the next day, starting at 1 PM. I would be fine since I expected to hit the water by 7 AM and get done well before the heat advisory. You know what is said about the best-laid plans of mice and men? After staying up late to fix an unplanned computer problem, I wasn't able to get as early of a start as I had hoped for.
A few miles into my adventure, I took a couple of casts with my fishing pole. The fish weren't biting, and I knew that I had a very long way to go, so I put the fishing pole away for good and continued with the task at hand—paddling.
I made it to the far end of the lake where there is a backwater area near an outlet from a creek. I was surprised when large carp began jumping and splashing all around me. I assume that I interrupted their quiet location and they were asking me to leave, in their unique way. A little more than halfway around the lake, I found an overhanging tree that provided much-needed shade from the heat. I pulled my kayak to the shore, stretched my legs and hydrated. The day turned out to be much hotter than I expected.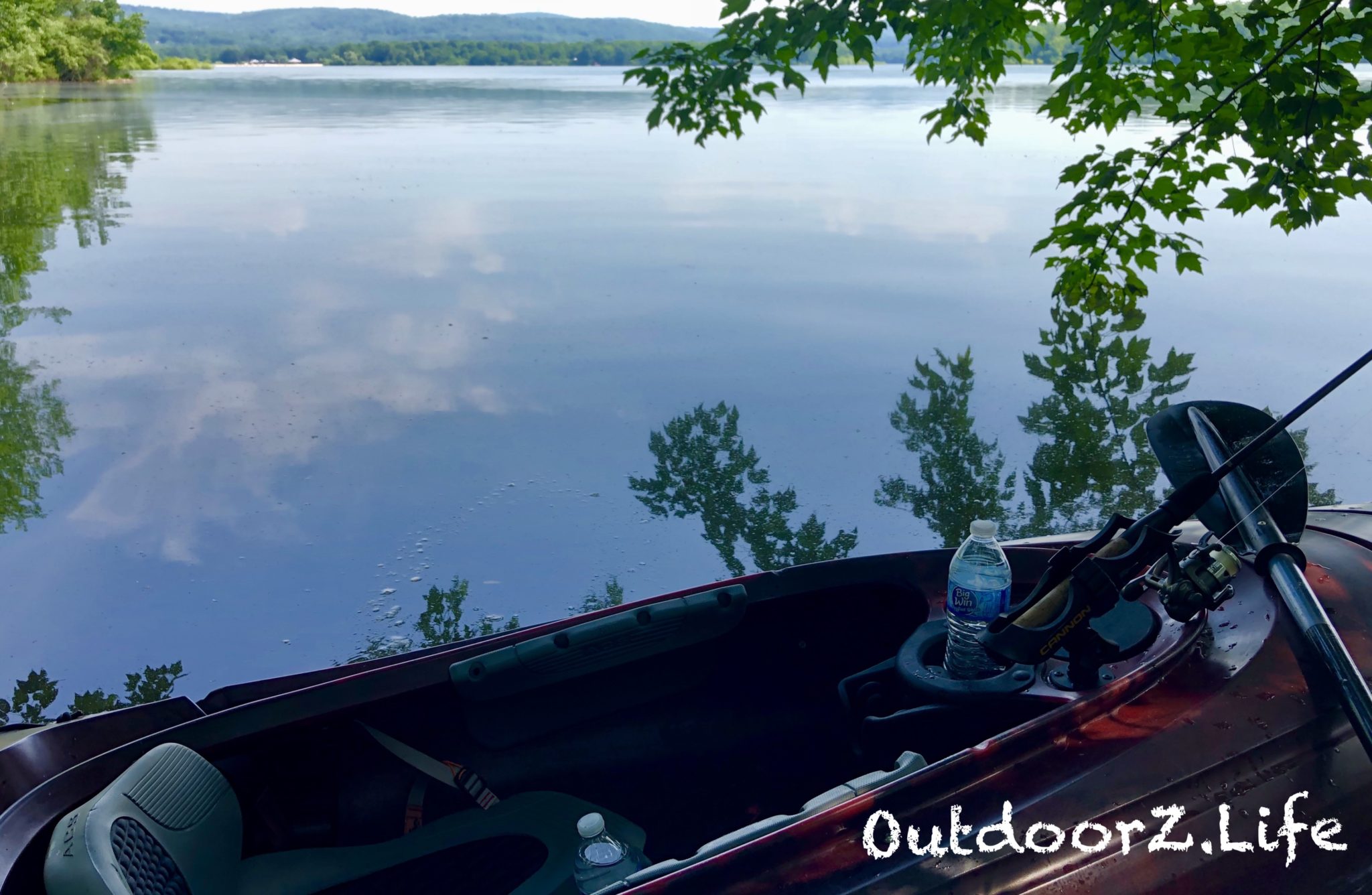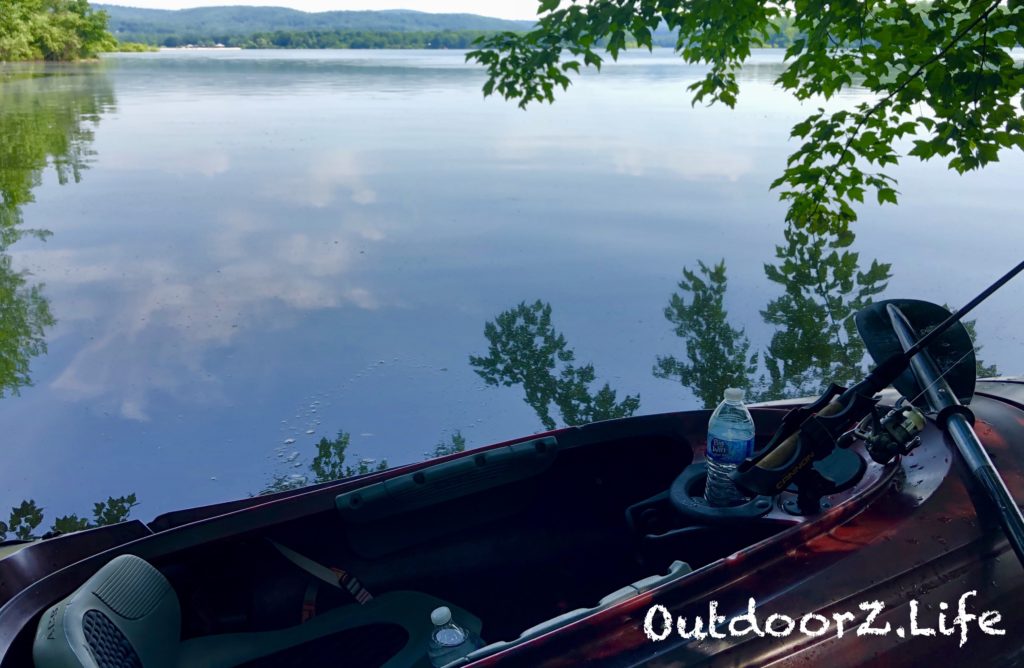 Soon after, I came to a place where I could cut across the lake and bail out. I was overheating, I had many more miles to paddle, and I did question my ability to complete the trip. Thoughts like, "what's the big deal?" and "I could try again some other time", and "my left elbow is screaming", and "it's way too hot" all filled my mind. But one thought prevailed, "I came this far, let's bring it home!"
It was definitely not easy, but I managed to complete the perimeter kayak of Spruce Run. Four lakes down and my GPS told me that I had kayaked 14 miles.
So, what did I learn?
Setting stretch goals results in meaningful accomplishments. What might have seemed like a silly goal at first, resulted in four epic outings for me and new-found knowledge of the distance around each lake in my local area. I saw two eagles, met some very nice folks, and I enjoyed a great kayak outing with one of my daughters. I recalled many memories during each paddling adventure at these lakes and learned that I can kayak 14 miles, even on a sweltering day.
I didn't accomplish everything I had set out to achieve, though. I started out with the question, how far can I kayak? I still don't have that answer. Maybe it's 15 or 20 miles. Perhaps it's the Adirondack Canoe Classic – The 90 Miler (30 miles per day for 3 days in a row). Only time will tell, and I am anticipating more grand adventures as I pursue the answer to my question.
See where this story/article ranks in popularity: Top 10 List
Click here to see a short story: "Leave No Trace" is for Rivers too!
---
Join OutdoorZ.Life (free) and receive periodic stories emailed to you directly: