Reading Time:
3
minutes
Kayaking has so many different options depending on what you're interested in. It can be a peaceful way to spend time in nature, a fun way to have adventures with kids…or if you want to test your skill, you can go kayak fishing! Here are kayak fishing basics to get you started.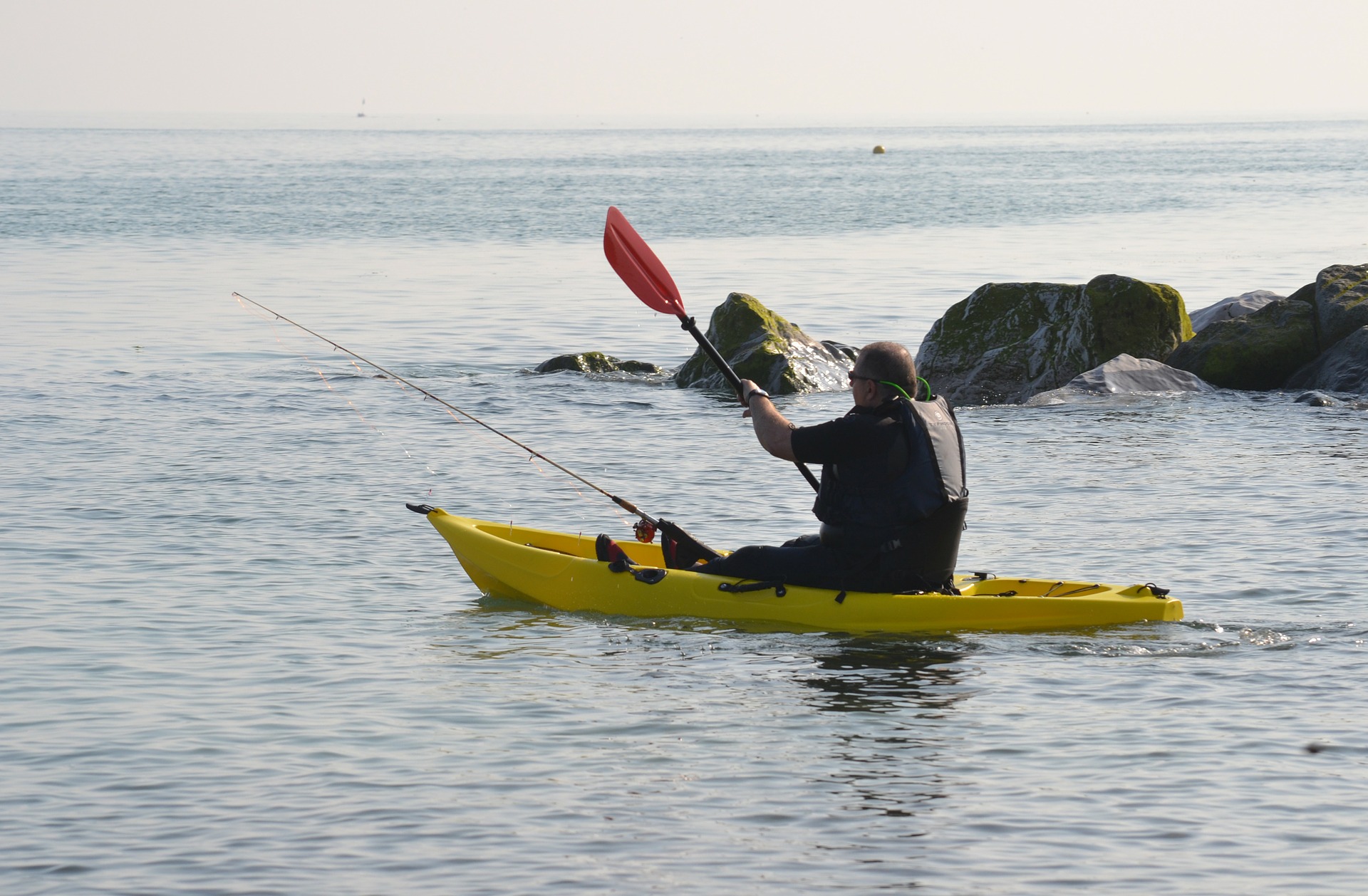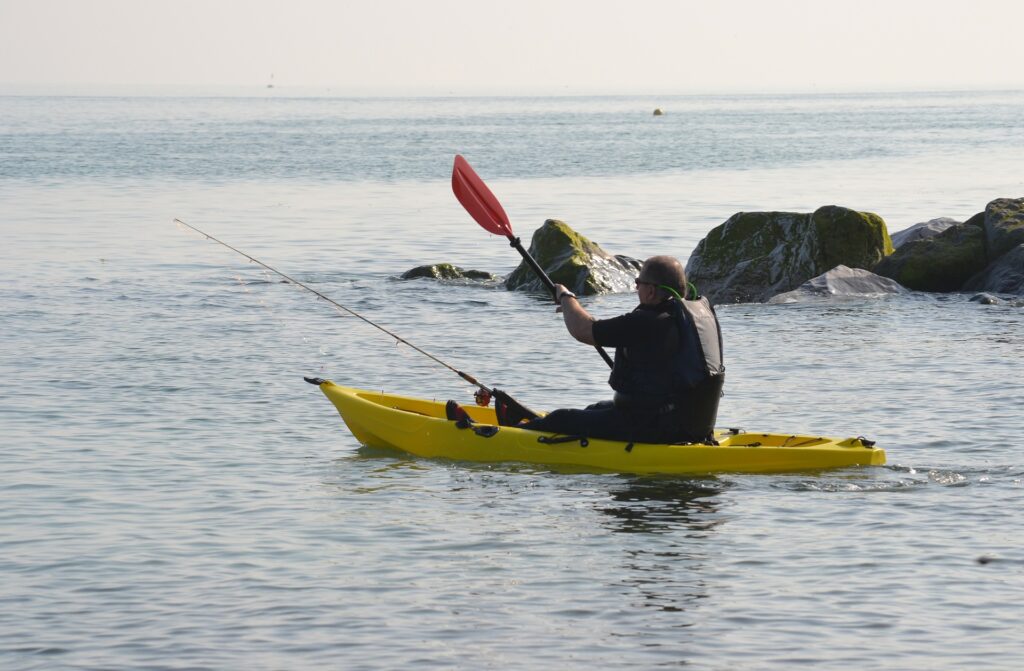 Kayaks were first invented by indigenous people (likely in Greenland) who used kayaks to fish for food thousands of years ago. Today's recreational sport may be far removed from the original purpose of kayaks, but it's a great way for us modern-day people to get out into nature.
(To read more about the history of the kayak, visit the International Canoe Federation website for details.)
Do You Need a Specialized Kayak?
There are lots of varieties of kayaks out there, and some of them are designed specifically for fishing. If you are just starting out, you may not need to invest in a fishing kayak. However, if you want to invest in one, there are lots of kayaks designed specifically for anglers!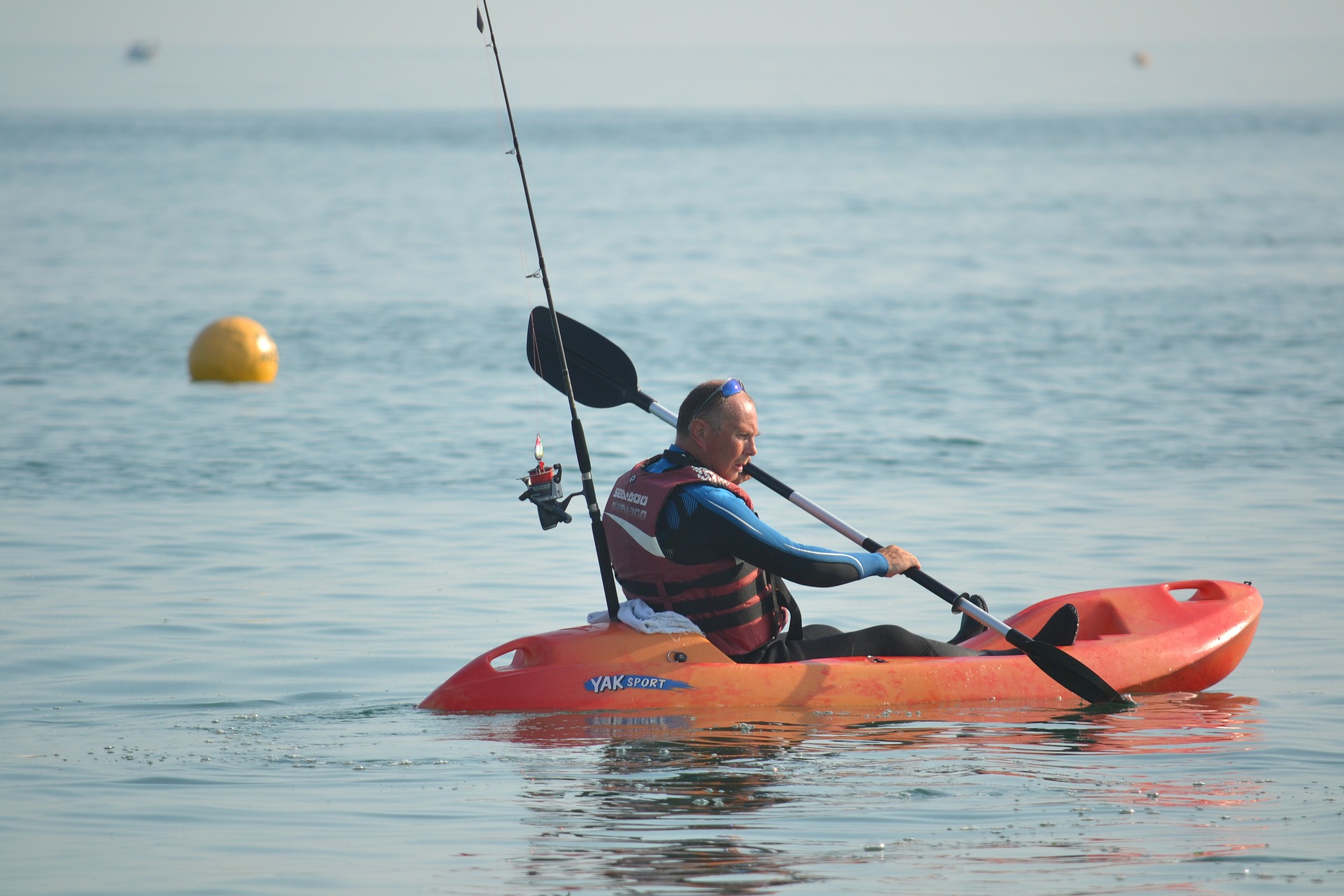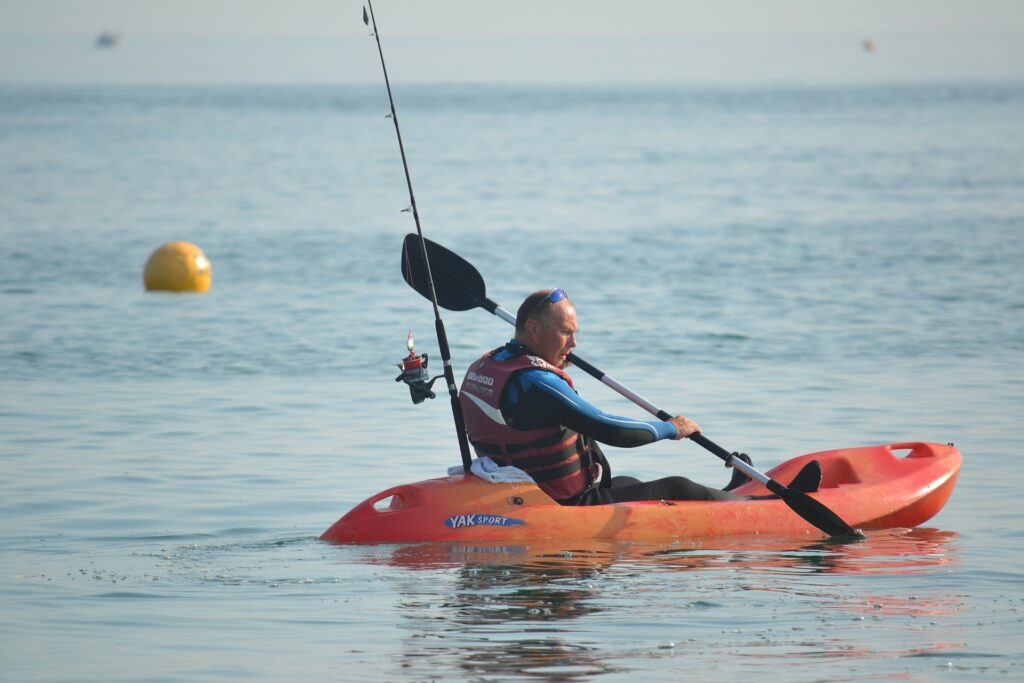 Usually, a fishing kayak is a sit-on-top style rather than a sit-in style. Fishing kayaks need to be stable and maneuverable so that you don't capsize if you get a particularly big catch. Rod holders are probably the most helpful component of a fishing kayak, as they allow you to set your rod down so you can paddle or rest.
Fishing kayaks may have more storage compartments than your average kayak so that you can store tackle, bait, provisions, and more. Plus, they often have mounting brackets for fish finders, anchor systems, paddle leashes, and more.
All that being said, a kayaker can do some casual stillwater fishing from just about any kayak. It'll just be easier if you have a fishing kayak.
Where to Go Kayak Fishing
Ponds, creeks, lakes, rivers, coastlines, or even offshore: you can go kayak fishing just about anywhere that you would normally go kayaking! Figure out what types of fish reside where so that you can plan accordingly. It's probably best to start in your favorite fishing spot, or at least somewhere where you are comfortable with fishing and kayaking. Otherwise, you may find yourself in over your head!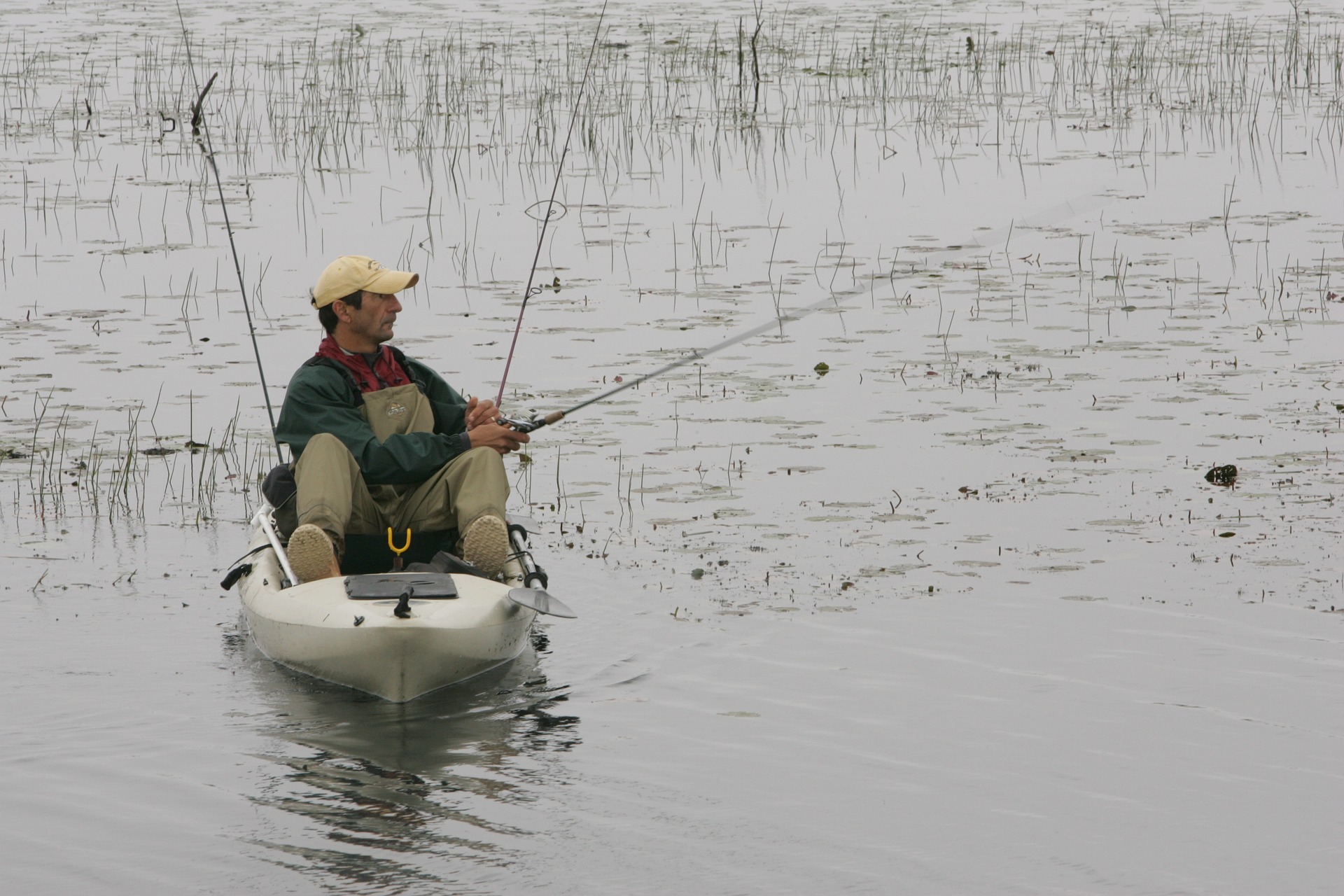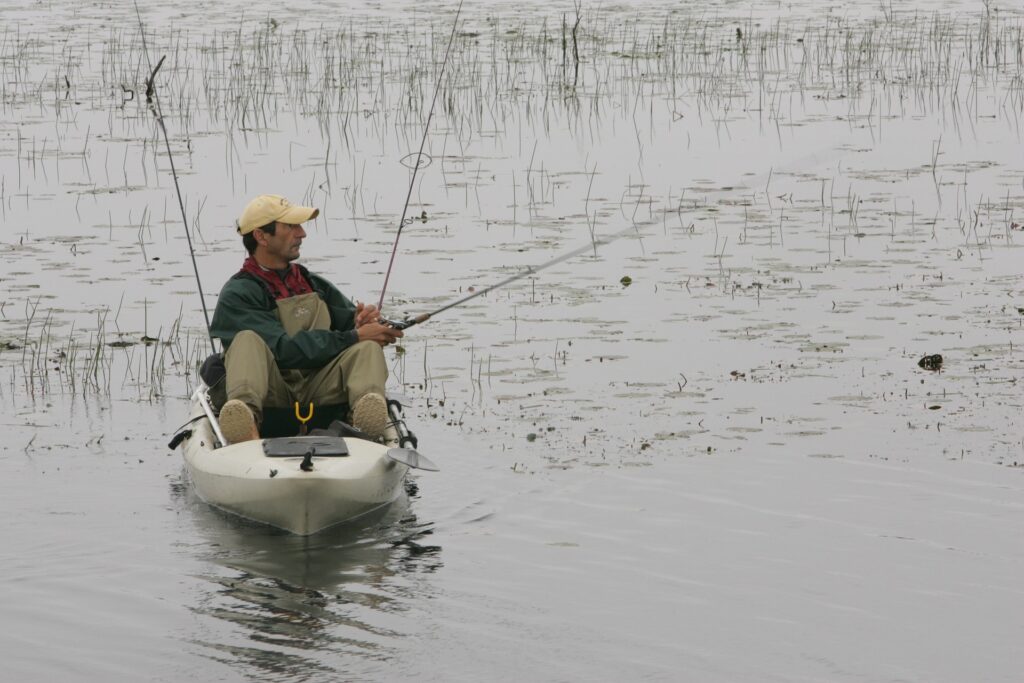 If you want to fish from a kayak, you'll get the best results from a kayak designed specifically for fishing in the type of water where you'll be paddling. There are fishing kayaks designed for still or slow-moving water like lakes and creeks, and there are different ones designed for quick-moving rivers or oceans. If you want to go offshore, you'll definitely need a kayak designed for that purpose in order to stay safe on the water.
How to Stay Safe While Kayak Fishing
Kayak fishing does require a bit of preparation and skill, but like all things, you'll get better with practice! All the normal safety tips apply to kayak fishing. You'll need to dress appropriately for the water temperature and the outdoor temperature. You'll want to be prepared to face the sun, wind, water, and whatever else nature throws at you.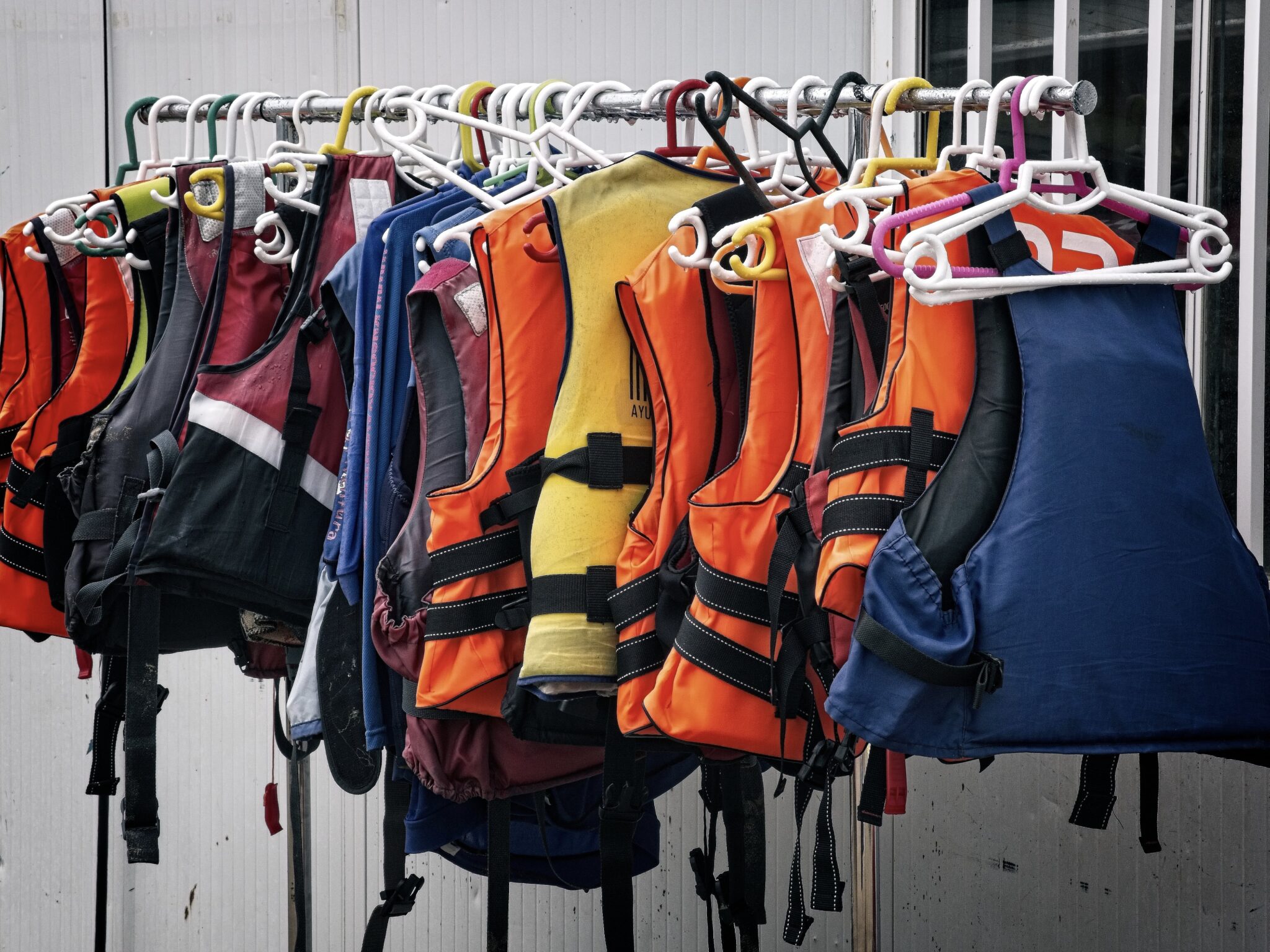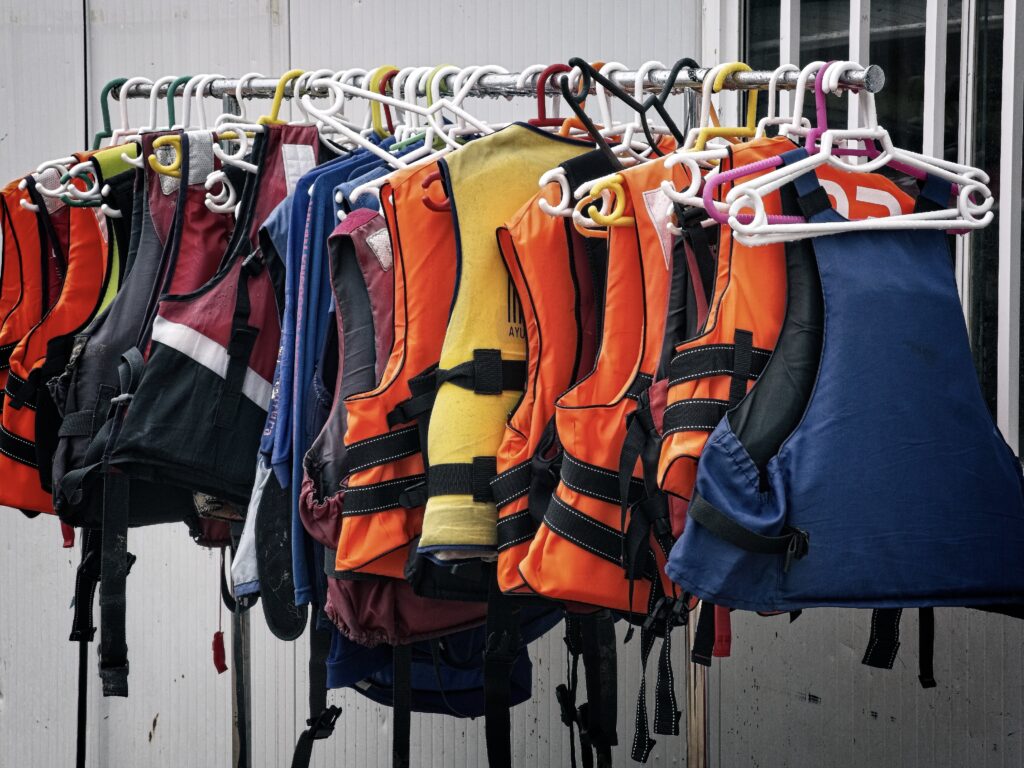 The most important kayak fishing basic is to always wear a life vest when kayak fishing. Bring a watertight bag for your phone or other valuables, and bring enough food and water to keep you going. If you are fishing on a large body of water, a GPS system may be helpful for keeping you safe.
(Visit the American Canoe Association website for paddlesport safety information and resources.)
Get Started on Your Kayak Fishing Adventure!
If you enjoy paddling and you enjoy catching fish, it's only fitting that you get back to basics and try out kayak fishing!
---
See where this story/article ranks in popularity: Top 10 List