Reading Time:
5
minutes
After my wife and I scheduled a visit to Yosemite and Sequoia National Parks, we agreed that an increase to our weekly hiking mileage was in order to prepare for our trip. While our home state of New Jersey sometimes is more known for its urban areas and turnpike exits, the state also offers many exciting outdoor activities.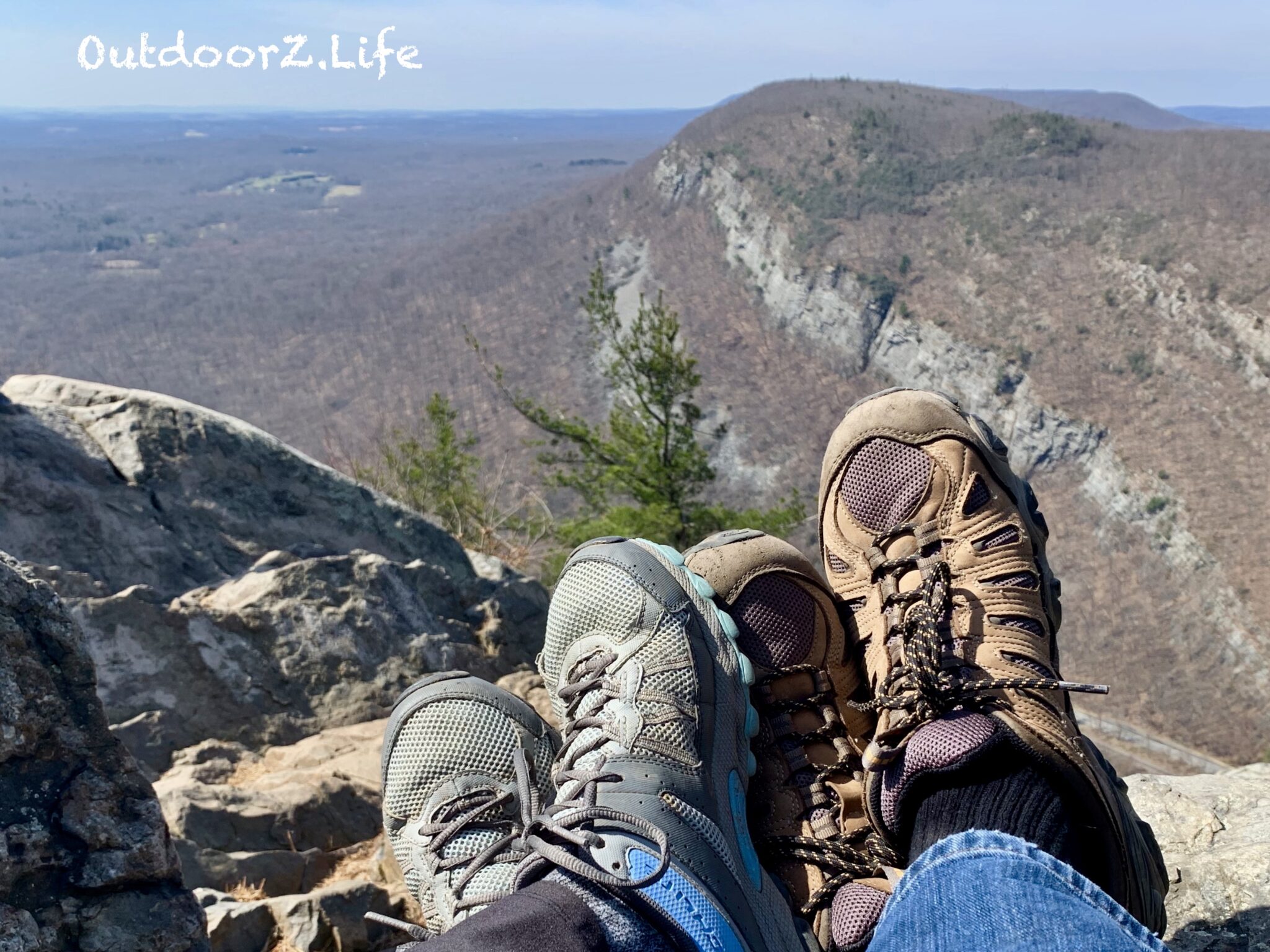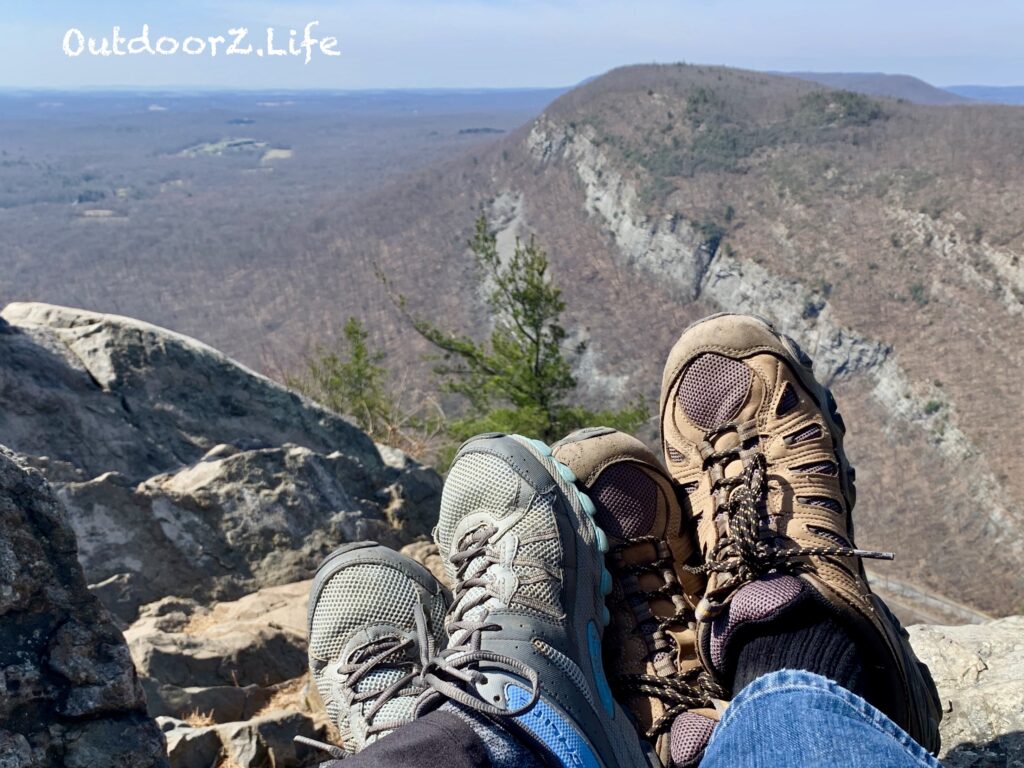 On a recent "training" hike, we visited the Delaware Water Gap National Recreation Area (DWG). The DWG offers a variety of hiking trails, walking paths, picnicking areas, and canoeing/kayaking/rafting on the Delaware River. Additionally, the Appalachian Trail (AT) runs directly through the middle of this must-visit destination. Backpacking on the AT, hiking trips with our daughters when they were young, and seeing a mother bear and two cubs are a few of my memories of this recreation area.
We decided to hike to the top of Mount Tammany at the DWG. The route we chose offers 4.5 miles of rocky trails and a sufficient amount of elevation gain for our training. In fact, the elevation gain on this hike is only 71 feet shy of our trek to the top of Mount Washburn in Yellowstone National Park. While the elevation changes for both hikes were similar, the starting altitudes are over a mile and a half apart. We climbed to 10,201 feet on Mount Washburn versus 1,591 feet on Mount Tammany.
There are two routes to the top of Mount Tammany from the western base of the mountain. One route is a longer, more gradual path (although there are sections that can quickly get you winded) and the other is a shorter, leg-destroying route straight up to the summit. Last year, my daughter and I met a family of four who were visiting from their home in the Rocky Mountains. They chose the steep route (Red Dot Trail) to the top and were impressed with this New Jersey hike (read about that hike here).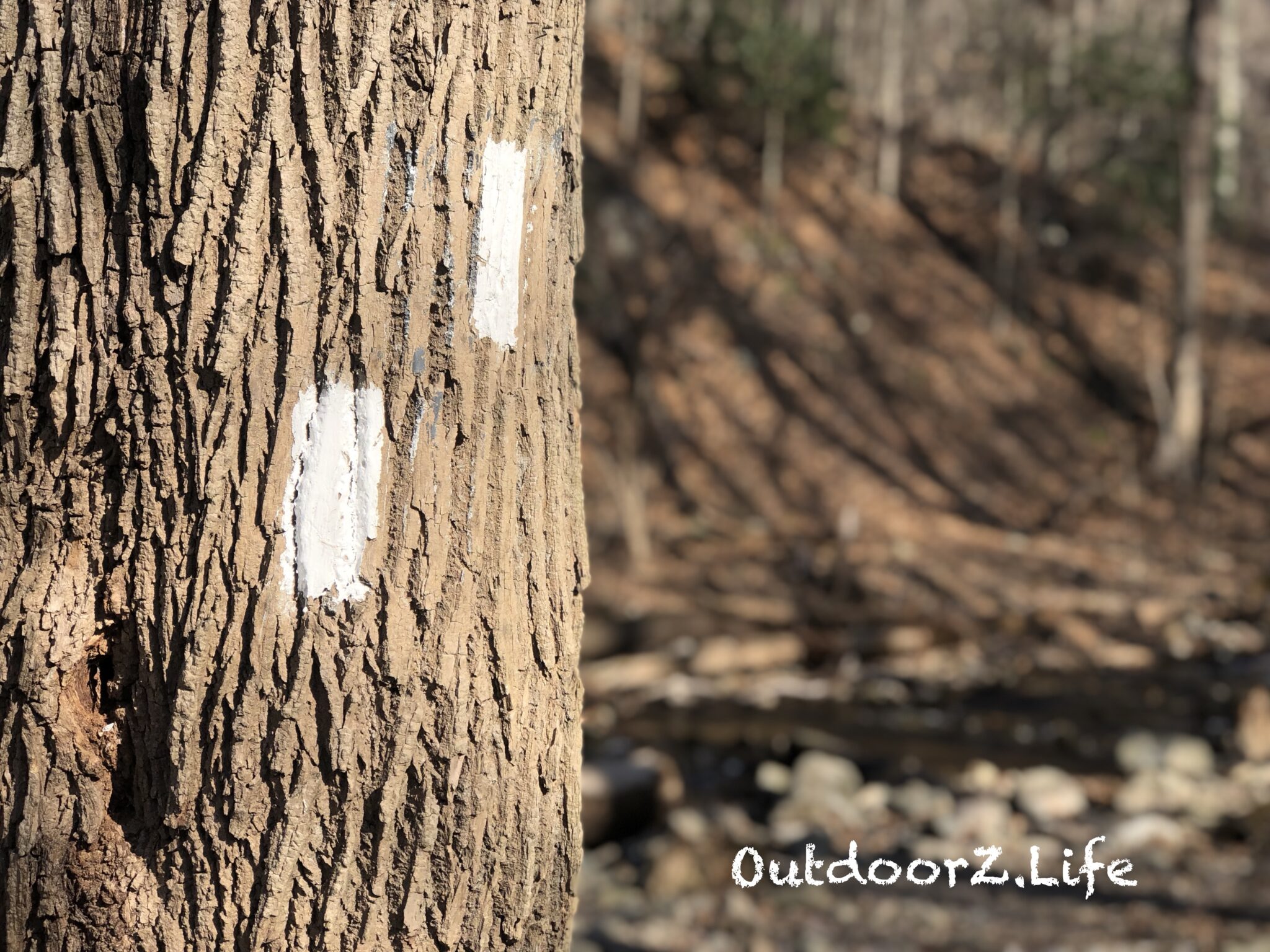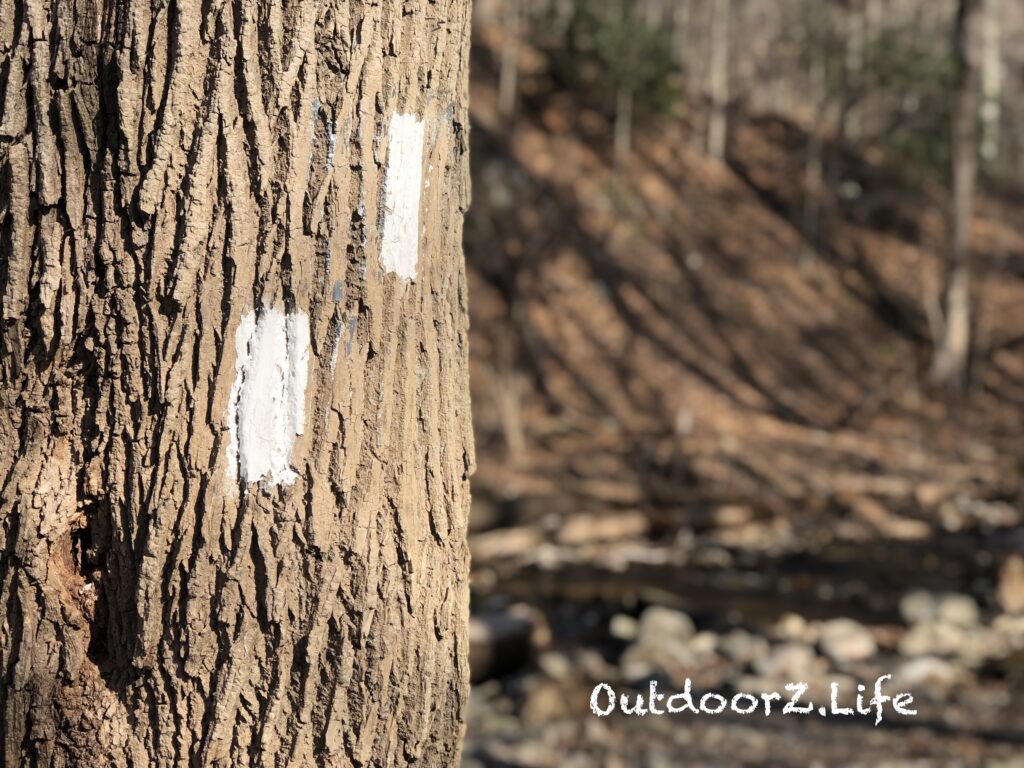 Knowing that the parking areas fill up fast on good-weather weekends, my wife and I arrived early on the day of our hike. After meeting a large number of happy hikers throughout the day, the thought occurred to me that many were actually on the trails that day to train for something beyond a day hike.
4 types of training on a local hiking trail:
Training for Trail Running and Long-Distance Races
Training Little Children
Backpacking Training
National Park Training
Trail Running and Long-Distance Races:
When we arrived at the trailhead, we noticed a young man who was set to run the trails. We exchanged "hellos" and then went about our separate paths. He, sporting little gear and lightweight running shoes, picked up the pace and headed towards the steep trail. Us, wearing hiking boots and a daypack, started towards the longer, more gradual path to the top. Twenty minutes in, we stopped to take pictures of cascading waterfalls in Dunnfield Creek. We later learned that the young man reached the summit at about the same time; we were on very different outings that day.
We noticed the same guy running towards us as we hiked closer to the summit and then again on our way down. We said something like, "Wow, you are running this trail twice…that's awesome!" He commented that he was training and that he had hoped to complete this circuit run 4 times or more that day. It was amazing to watch how fast he managed to navigate the rocky terrain on a steep downhill section. He would tell us later that, while he turned an ankle or two on trail runs, he had never fallen. He laughed when I mentioned a fall in the mud on my first 10K trail race.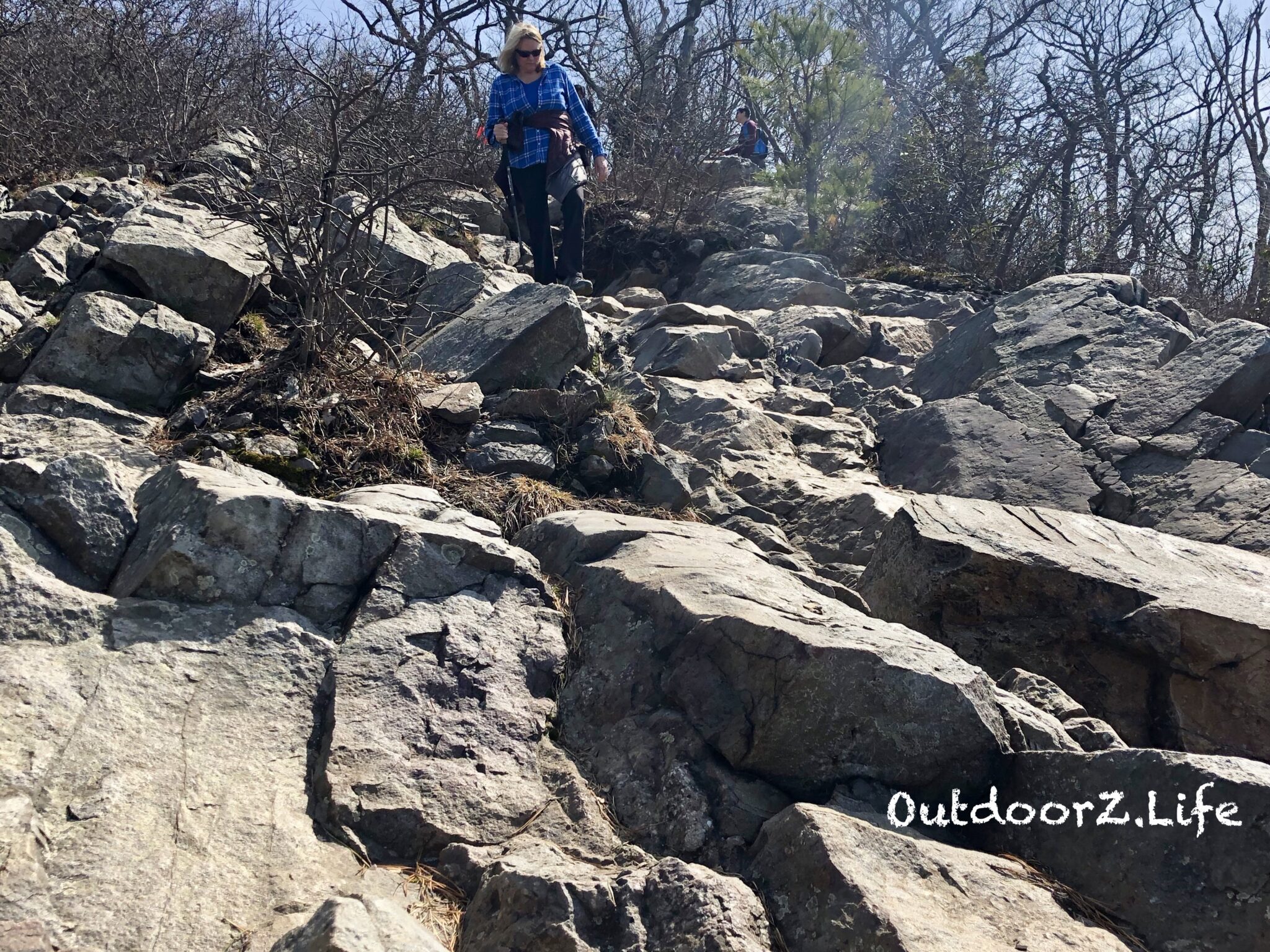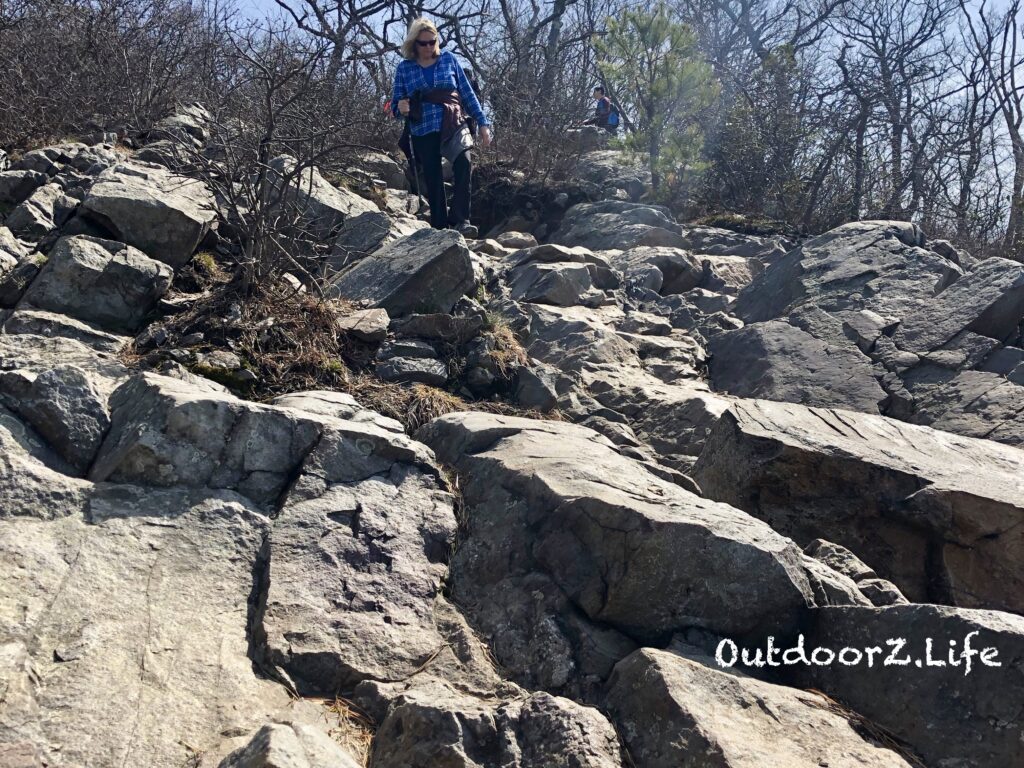 We met the same trail runner in the parking area when we finished our hike. We completed our scenic trip to the summit on the less-steep trail and then doubled back, while the trail runner completed 4 laps up the steep trail and then down the trail that we hiked. As we talked, we learned that he was training for a Spartan Race and had also completed a 50-mile trail race. Not that we are anticipating ever running a 50-mile race, but it was interesting to hear about his training, the actual race, and his plans for future races.
Training Little Children:
Let's face it, not everyone appreciates the outdoors. But, to ensure that more people enjoy and protect natural resources, it pays to start young. We met two families with young children while on our hike. As we neared the end of our hike, we passed a family just starting their trail adventure. A little girl ran up the trail ahead of her family and yelled back, "C'mon everyone, let's go!" I commented to her Dad that it was clear who the pack leader was and he responded, "Yes, and likely she will be for twenty years to come."
I am not sure how far that family made it but earlier in our hike, we met a Mom with a daughter that looked to be about 4 years old and a son that looked closer to 10 years old. We were on a steep section as we closed in on the summit and this group of three was hiking down. I said something like, "Starting them young…that's great!" Frankly, I was surprised to see the young girl and her brother doing so well and so far away from the trailhead on this rocky terrain.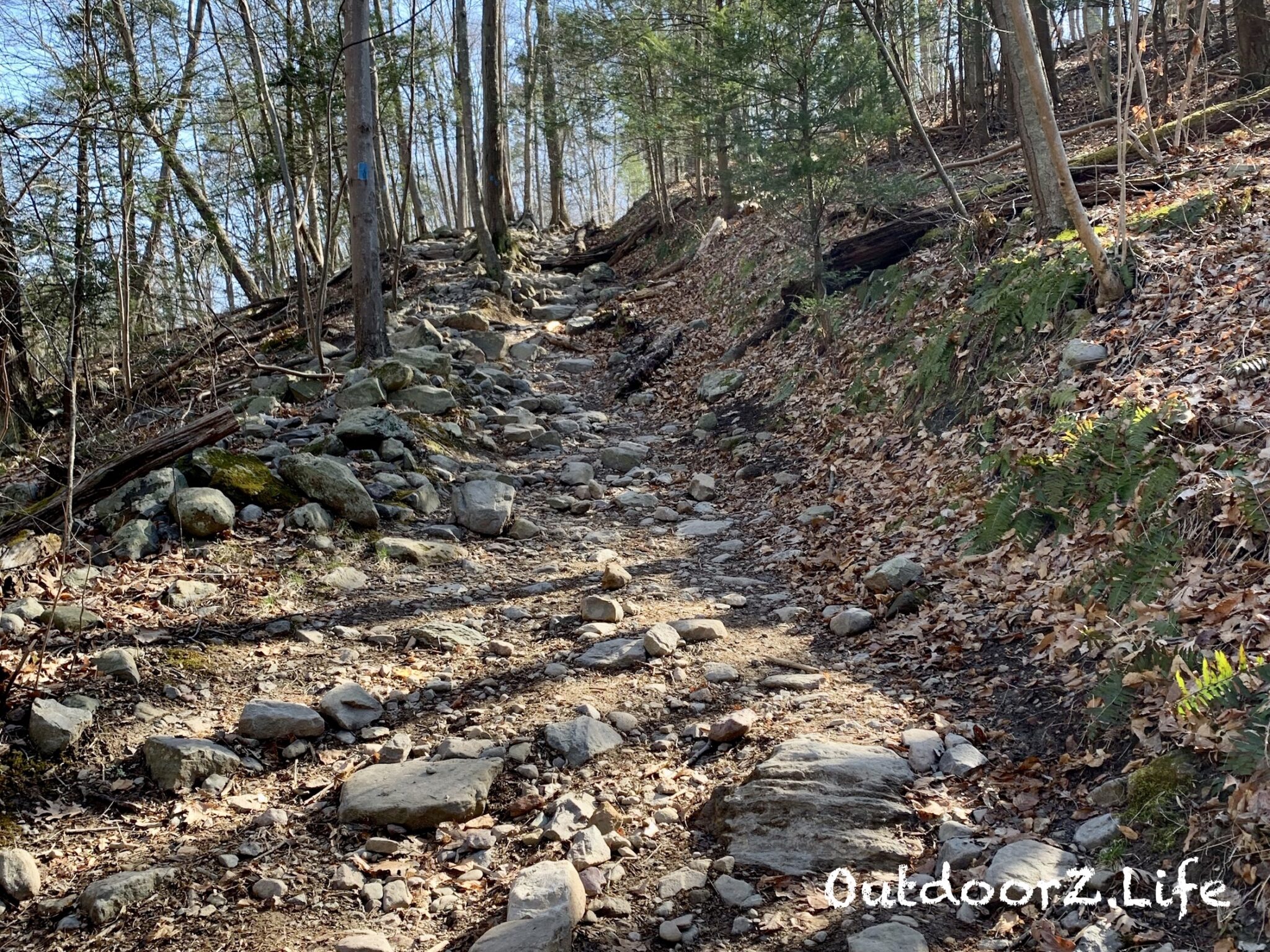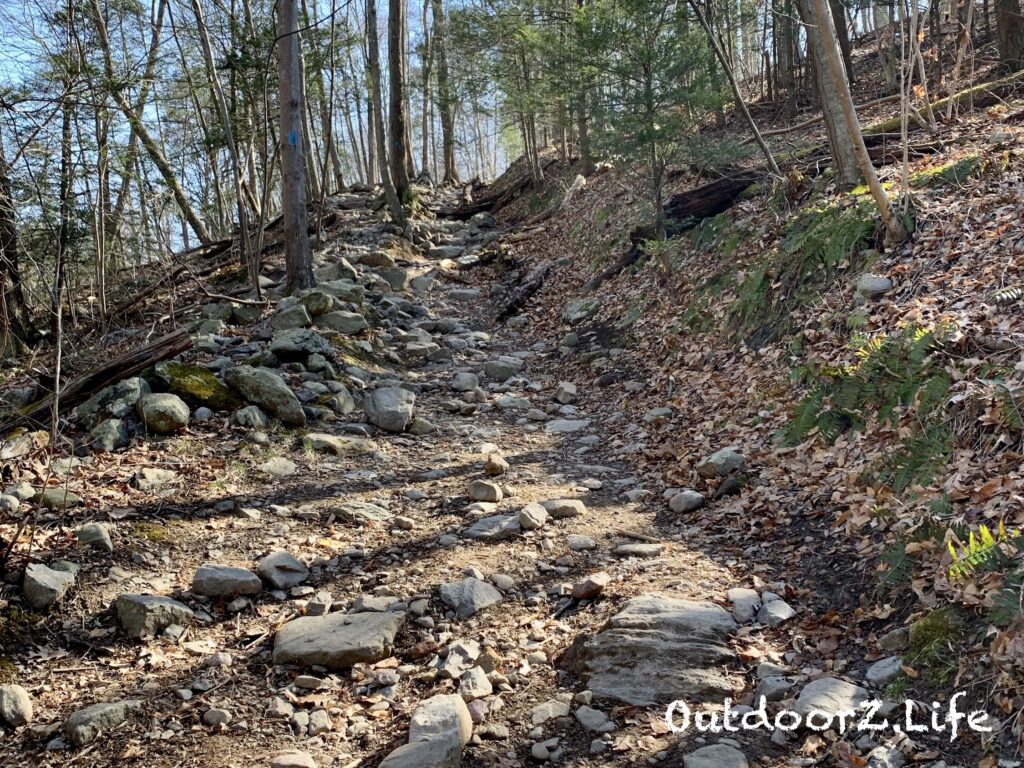 We cheered for the children and applauded their mom for taking them on this difficult hike. What's more, the mother turned as they passed us and mentioned that the kids had hiked to the summit and now were on their way down, all on their own accord. This little girl had quite a look on her face as she heard her mom appropriately brag about her accomplishment. This is a hike that everyone should be happy to complete, but a 4-year-old in pig-tails takes the cake. I think we may have met a future AT Through-Hiker!
Backpacking Training:
About a week before this hike, I read an announcement regarding group backpacking training that was scheduled for this trail. This wouldn't be an overnight trip, just a day to get ready for future backpacking outings. The group would meet at the trailhead parking area with packs on and then would climb the steep route to the summit and then down the more gradual path, three times.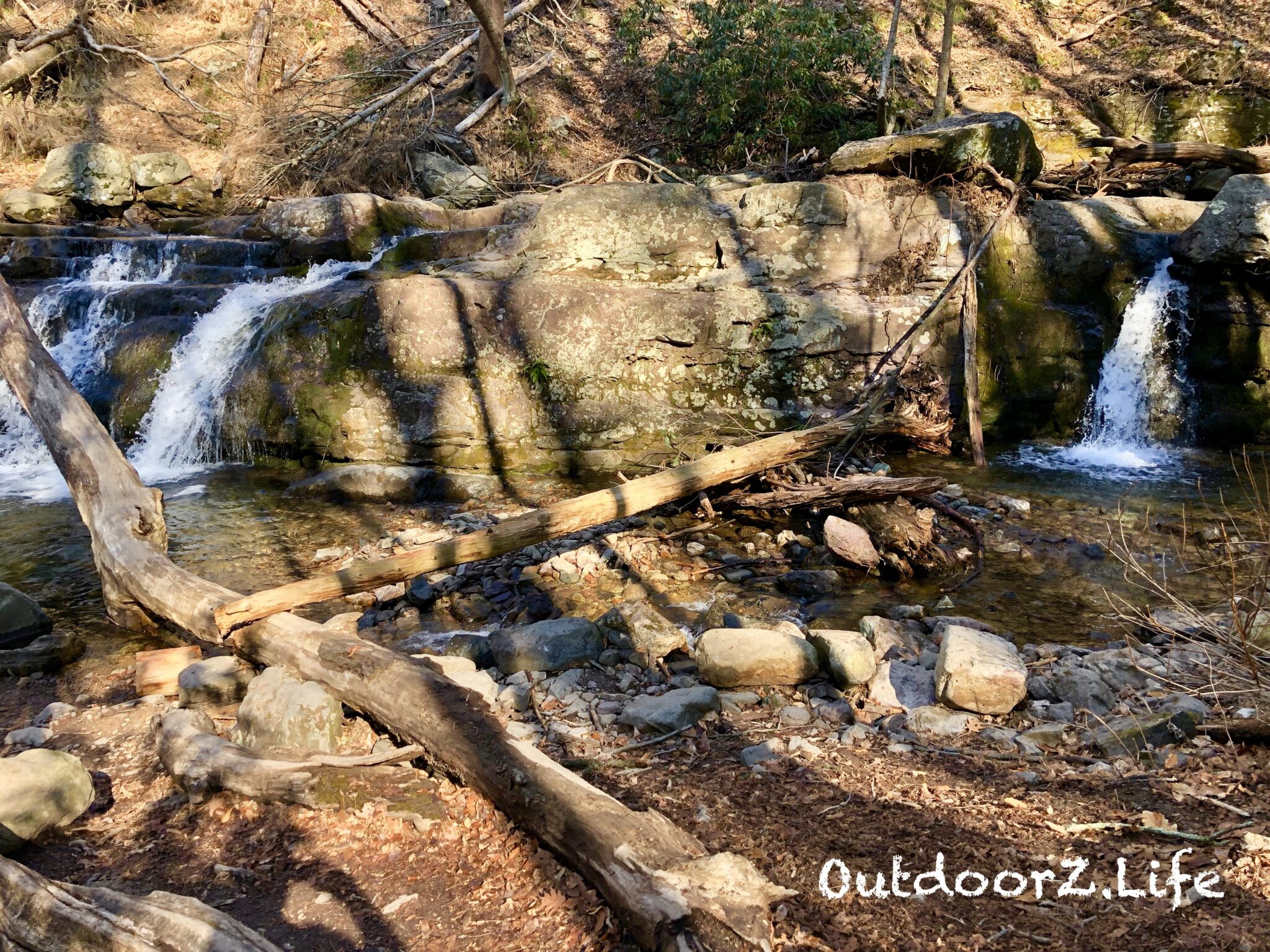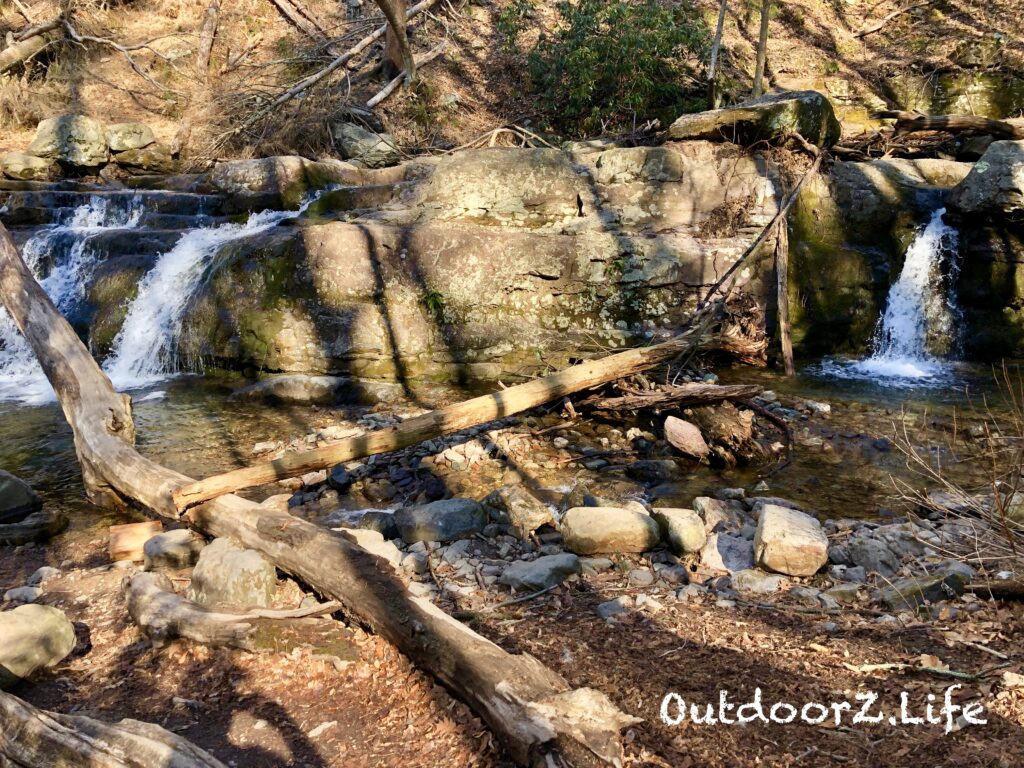 While on the trail we saw several groups of backpackers coming off the mountain after spending a night or more on the AT. About halfway up the mountain, we crossed paths with a guy that was carrying a fully loaded pack. I asked how his night on the trail was; he said that he hadn't spent the night but that he was training with the loaded backpack. This training is a great way to shake off winter and to prepare for backpacking outings. This gets the legs in shape and allows for adjustments to be made with pack contents before the real deal.
National Park Training:
National Parks are incredible gifts and their existence provides the recognition that, at least some places on earth should be protected and preserved. A visit to a National Park should be a priority for all who are able. Just this week, I was talking to someone who said that "pictures just don't capture the beauty of these places. You really have to visit and take it all in." This past weekend for us was another step towards getting in hiking shape for our expected visits to two National Parks.
We crossed paths with a diverse group of people who were pursuing a variety of goals and objectives on the day we hiked. Some hikers were in need of a little time outdoors. A few were exploring or spending a day with friends. And some were training themselves or their children for future endeavors. While driving towards our favorite post-hike hot dog stand, we commented that the trail runner and the little girl in pigtails (thanks to her mom) were the standouts on this trip!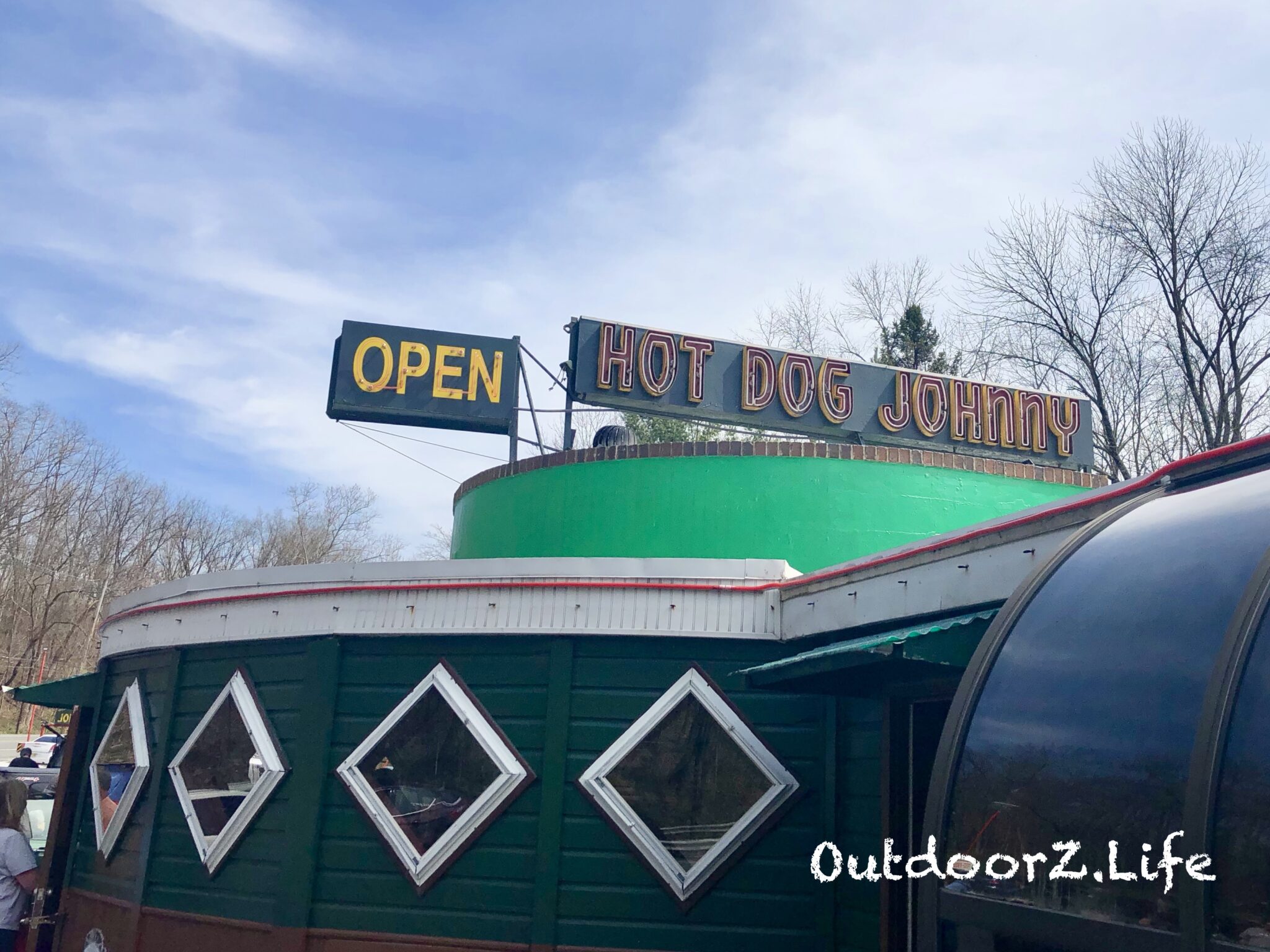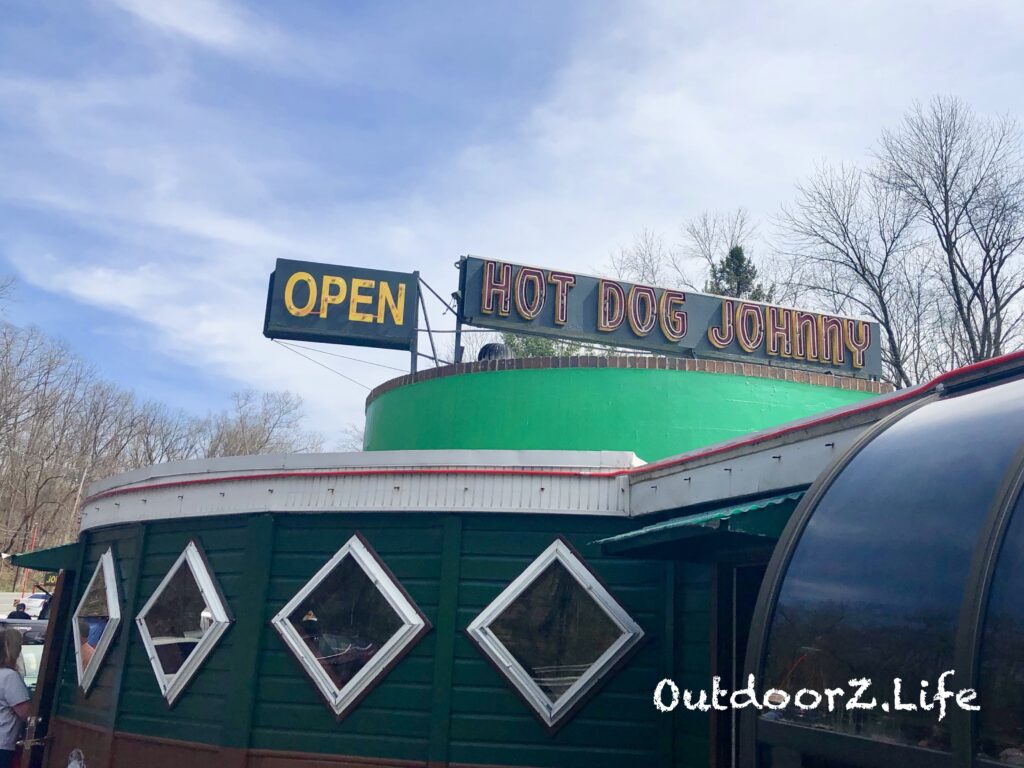 ---
By Charlie Anderson.
See where this story/article ranks in popularity: Top 10 List
Click here to see a short story: "A NJ Hike Impresses Folks from the Rockies"