Reading Time:
4
minutes
"Grandma will be fine.  There's a slight incline at the beginning, but it's short and then the trail levels out.  It goes to a good overlook, which beats just walking in the woods and through fields and not seeing anything.  Grandma will be fine!"  And with those now-famous last words, my son persuaded our family to choose his section of the Appalachian Trail (AT) for our Thanksgiving hike.
Our story actually begins months earlier, though.  In March, Grandma had open heart surgery for aortic valve replacement.  Her recovery was slow, but steady, and included a progressive walking regimen.  Grandpa ensured she completed her exercise by joining her for it.  As her strength returned and their distances lengthened, they decided perhaps walking would be a good active pursuit to continue.  Since repeated laps around the neighborhood got tedious, they searched for other places to walk and discovered Virginia has lots of hiking trails.  Many of them nearby.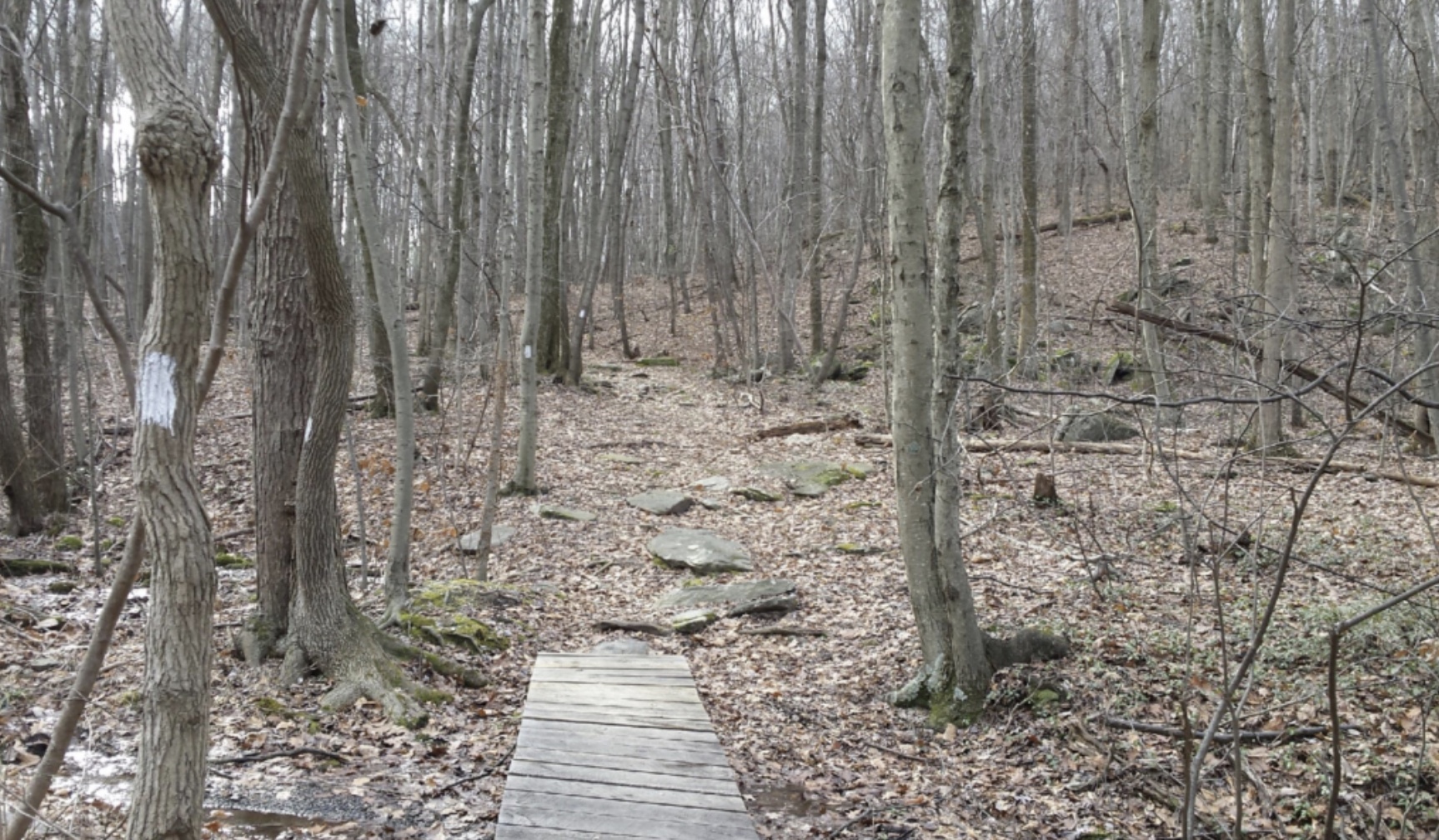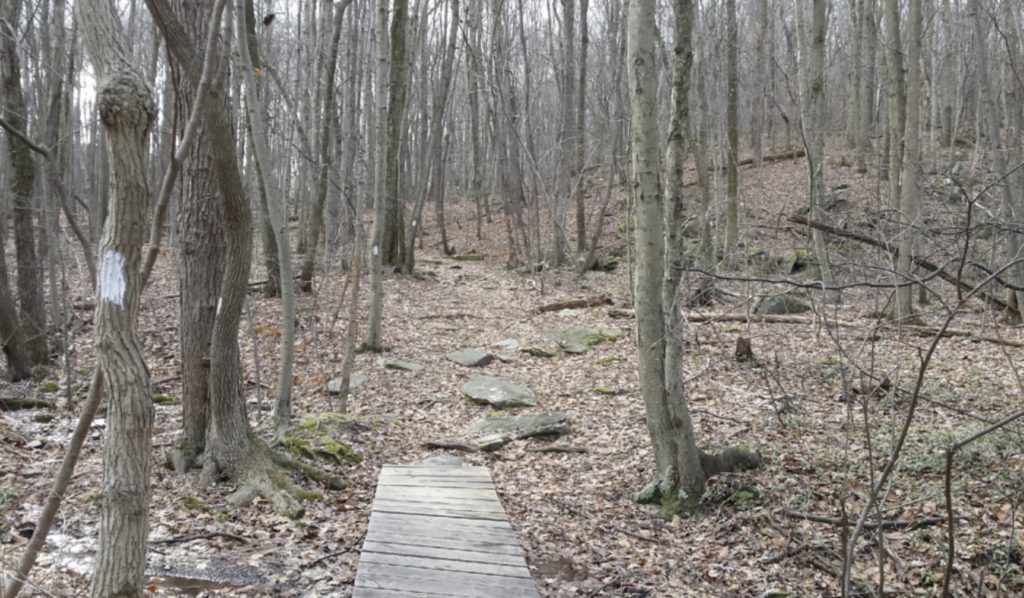 So, Grandma and Grandpa decided hiking would be their new active pursuit, but they were determined to do it right…with hiking shoes and a small daypack.  It took some time to find and finalize their choices. As they worked through the shoe selection process, Grandpa also spent time online researching and reading about hiking.  He decided the place he truly needed to experience now that he was "a hiker" was the Appalachian Trail.  But where?!
Well, it just so happens, I live only a short distance from several AT access points here in Pennsylvania.  We all agreed when Grandma and Grandpa visited, we would take a hike.  "Shame on me for never taking advantage of these trails," I thought as I scoped out a few possibilities for our hike.  My son, on the other hand, has been a regular on many local sections of the AT.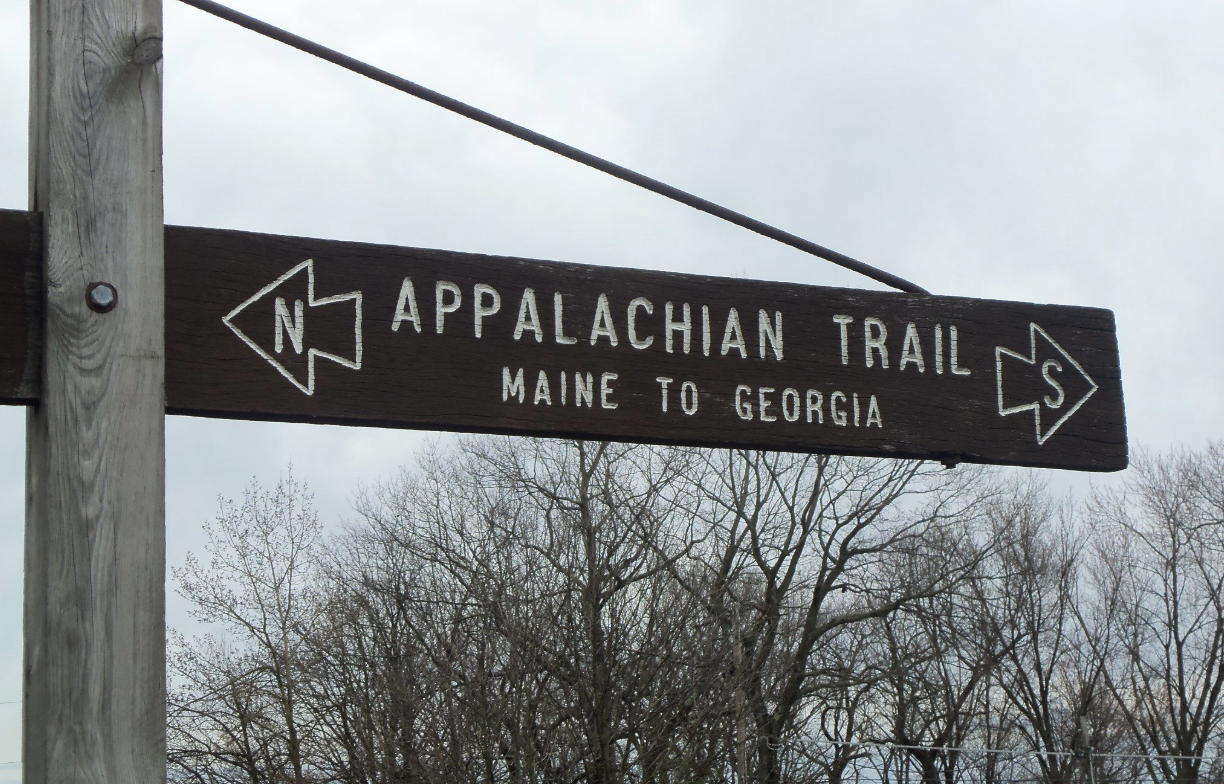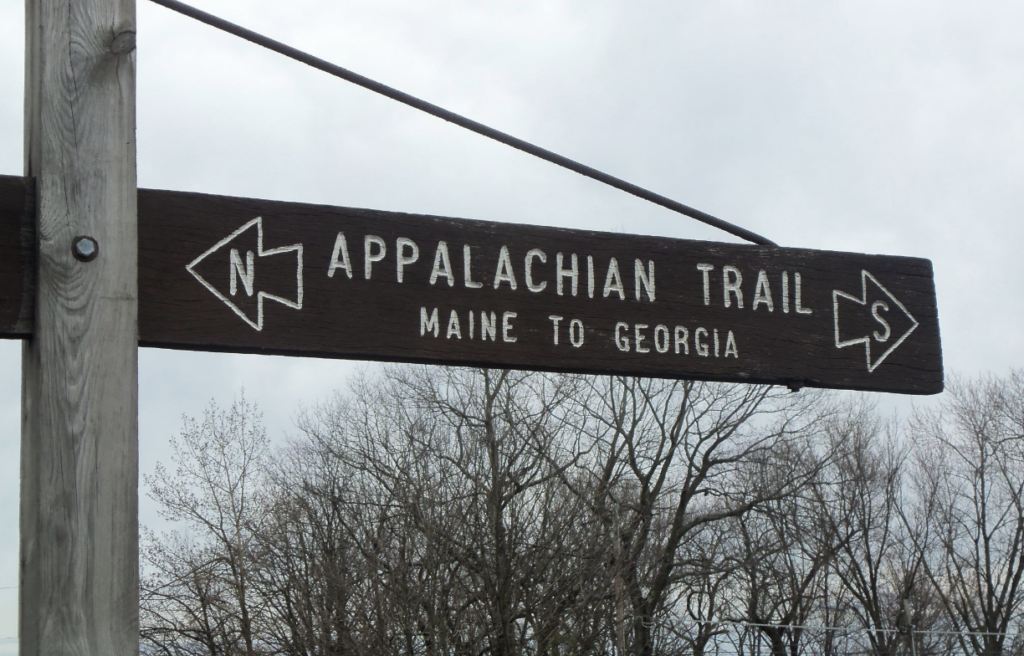 As September rolled around, Grandma and Grandpa were finally outfitted and ready to hike.  However, their September trip to Pennsylvania got pushed to October, and then to November…with its shorter days and lower temps.  Some of us hadn't forgotten, though, we had a trail to hike and looked forward to this Thanksgiving week activity.  Others of us are certified snowbirds and doubted the weather and temperatures would allow a hike, but they reluctantly agreed to pack their shoes and warm layers just in case.
Hike day arrived cloudy, breezy, and 40 degrees.  Discussion ensued and our trail was chosen.  We set out for Whiskey Spring Road, Cumberland County, PA.  From there six of us, plus a blue heeler named Sophie, headed south on the trail up the "slight incline."  Our adventure began.
If you were in the woods that day you would have heard something like this…
"It levels out right up there."
"Why are we doing this trail?!   Now we know who the favorite grandchild is."
"I forgot my bear spray."
"I just need to rest a minute."
"This will make a good story."
"Think of all the people who have hiked here."
"Maybe we should hook Sophie up to her to pull her up the hill."
"What?  Hook Sophie up to me!"
"It levels out by those pine trees up there."
"Ya' know…cows don't climb mountains.  Maybe they should have given her a goat valve instead."
"My heart is fine.  It's my legs that hurt."
"I thought the sun was supposed to come out."
"It levels out at those rocks up ahead."
"I'm ok. I just need to rest a minute."
"I thought there'd be more of a trail."
"There's people rappelling on the other side of this rock!!"
"They left their first aid kit in the middle of the trail in case we need it."
"It's good we're doing this now because I wouldn't be climbing around these snaky rocks in the warm weather."
"Are you ok?"
"I'm just resting a minute."
"It really does level out up here."
"Hey, there's a blaze over here."
"The trail's over here!  We could have gone around those rocks!"
"Why are we trusting him?!"
"How did you get up there?!"
"I'm gonna' run ahead and see how much further to the level area and look out."
"Anyone need a water?"
"Are we there yet?"
"You go ahead.  I'm just going to sit here."
"It may not be an overlook, but it's a nice view."
"I was ready to turn around back there."
"Should we take this path down instead of the way we came?"
"uuuhhh…yes!"
"At least we're going downhill to get back to the cars."
"My shoes stayed clean."
"I'm just sitting here.  He can bring the car."
"I deserve a Snickers!"
"That was a good adventure."
While we only hiked about a mile of the AT before we bailed out for a short, non-rocky, alternate route down the hill, the adventure left us with a good story and a valuable lesson: "a slight incline, but it's short" has a different meaning to our 21-year-old college athlete-avid outdoorsman-USMC reservist than to the rest of his family!  But he was right about one thing…Grandma was fine.   She's already asked us about a Christmas hike, just not up a mountain.  Maybe next time we will actually tackle the flat 3-mile section I scouted out that ends in the quaint town of Boiling Springs.  We'll just have to wait and see where this Outdoorz Life…family style…takes us!
Read more about Suzanne Simmons.
See where this story/article ranks in popularity: Top 10 List.