Reading Time:
3
minutes
The right gear for hiking with your dog helps to make the experience enjoyable for both you and your pet. Make sure you are prepared for a safe trek before you hit the trail. Hiking with your dog, successfully requires planning and specific gear that will aid in a memorable outing.
OutdoorZ.Life recommends having the following types of gear for hiking with your dog: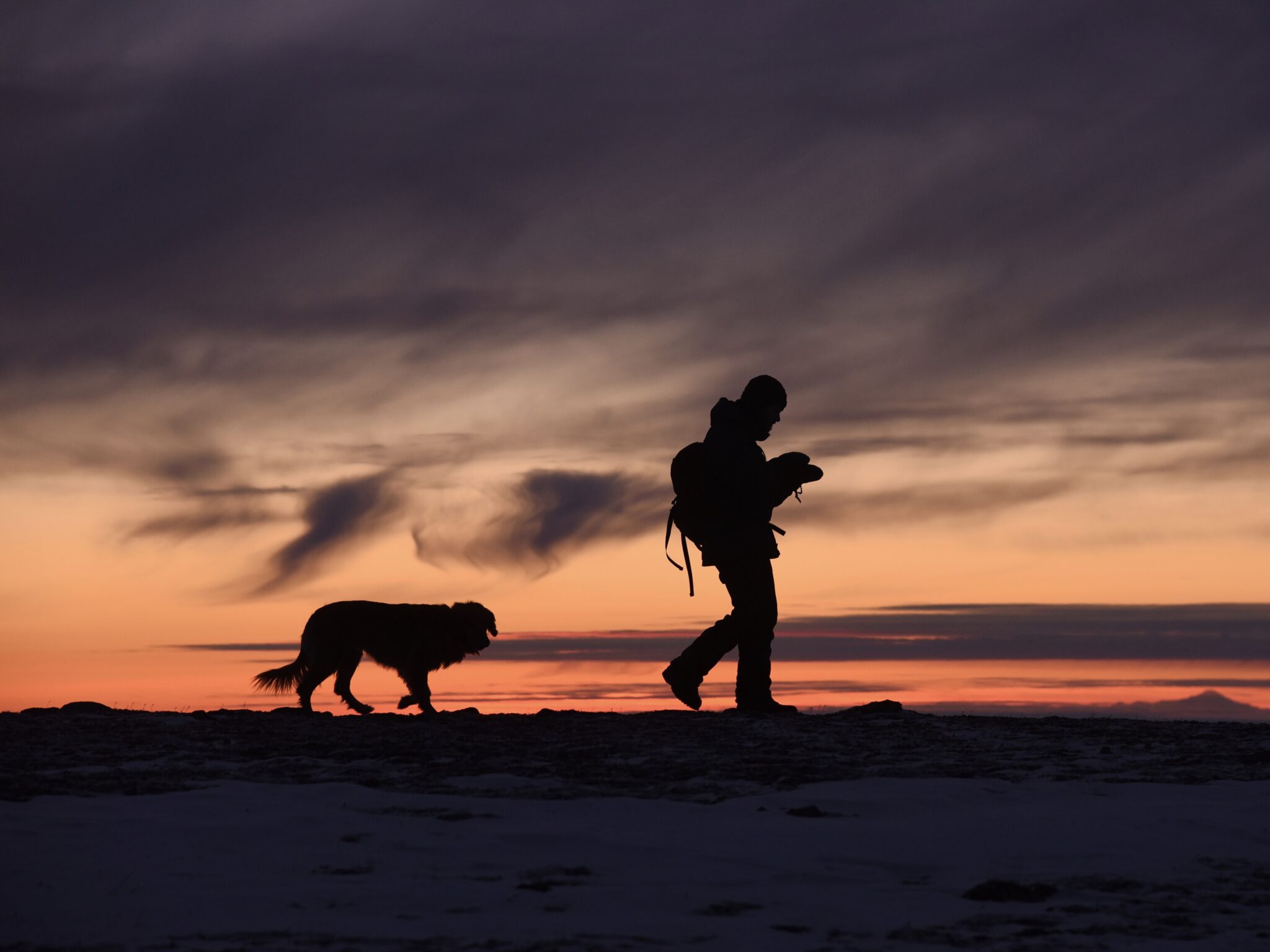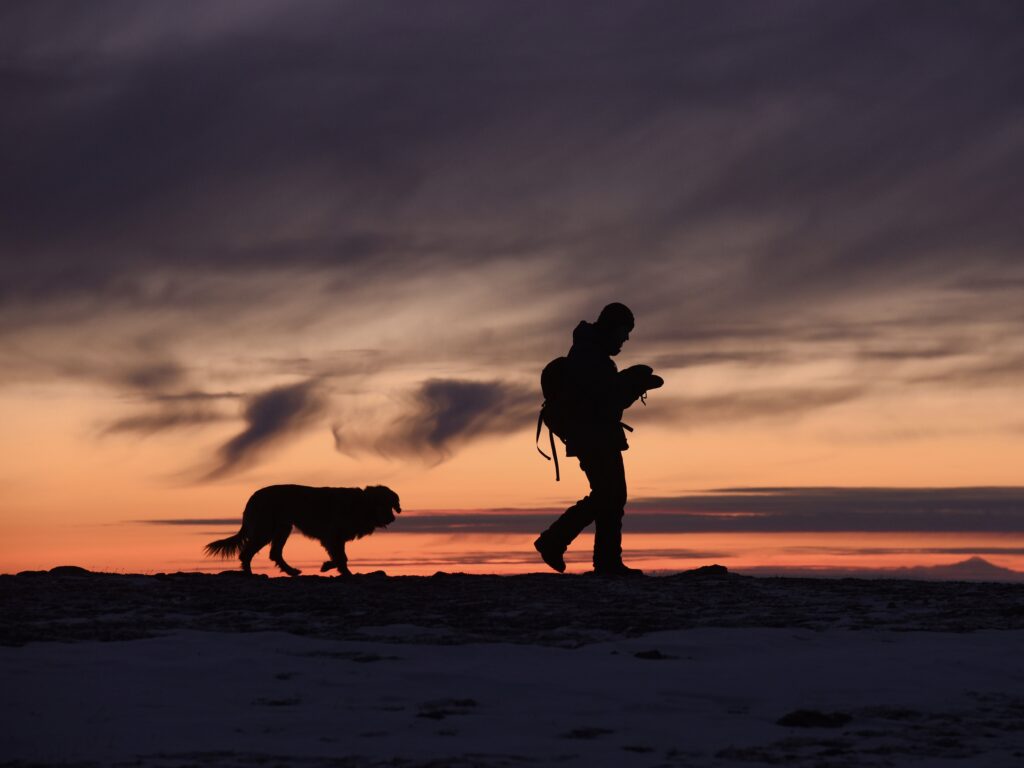 A Comfortable Harness is necessary gear for hiking with your dog
Whether you're just going for a short hike or you're walking all day long, a comfortable, well-fitting harness will keep your dog happy and safe. Harnesses are better for long walks because they don't put undue pressure on your dog's neck. Instead, they distribute the pressure across the dog's chest. Make sure that the harness fits properly so your dog doesn't have to deal with painful chafing!
The Ruffwear Front Range Dog Harness is a popular choice because it is padded for comfort, adjustable to fit your dog, and built with durable materials to withstand all-day hiking. Plus, it comes in several nice colors and it's quick and easy to put on and take off. Unlike most harnesses, you can attach the leash in either the front or the back. If you attach it in the front, it can help keep your dog from pulling. A good dog harness is a must have item in your hiking gear for dogs.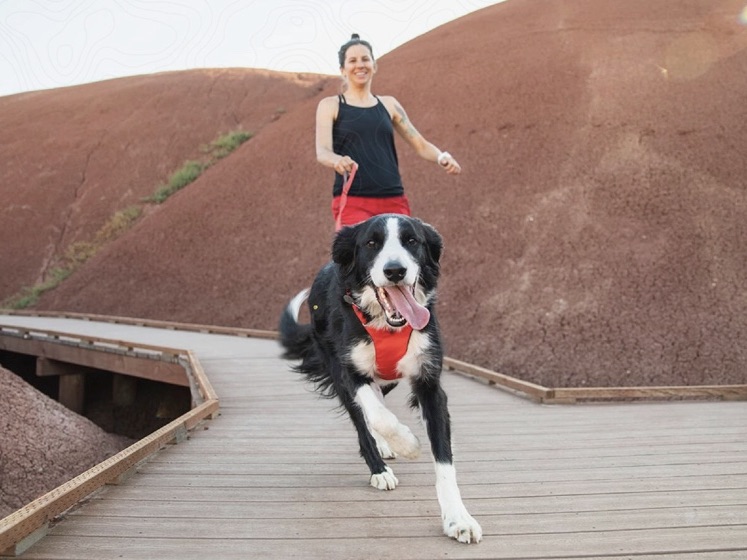 A Leash With a Padded Handle
Keeping your dog leashed is important in most places. In some parks, it's required. If there's any possibility that there are other people or dogs around, you definitely want to maintain control over your dog. If you're hiking in a place where there are horseback riding trails, it's very important to keep your dog on a leash. Keeping your dog leashed also helps to protect wildlife, keeps your dog from damaging the environment, and makes it less likely for your pup to be harmed by wild plants or wildlife.
Holding a leash all day may not be fun, but padded handles make a big difference, especially if your dog pulls! The bright and colorful Reflective Nylon Dog Leash from Max and Neo has a comfy padded handle, durable construction, and even a lifetime warranty. Even better, this brand donates to dog rescues organizations in need.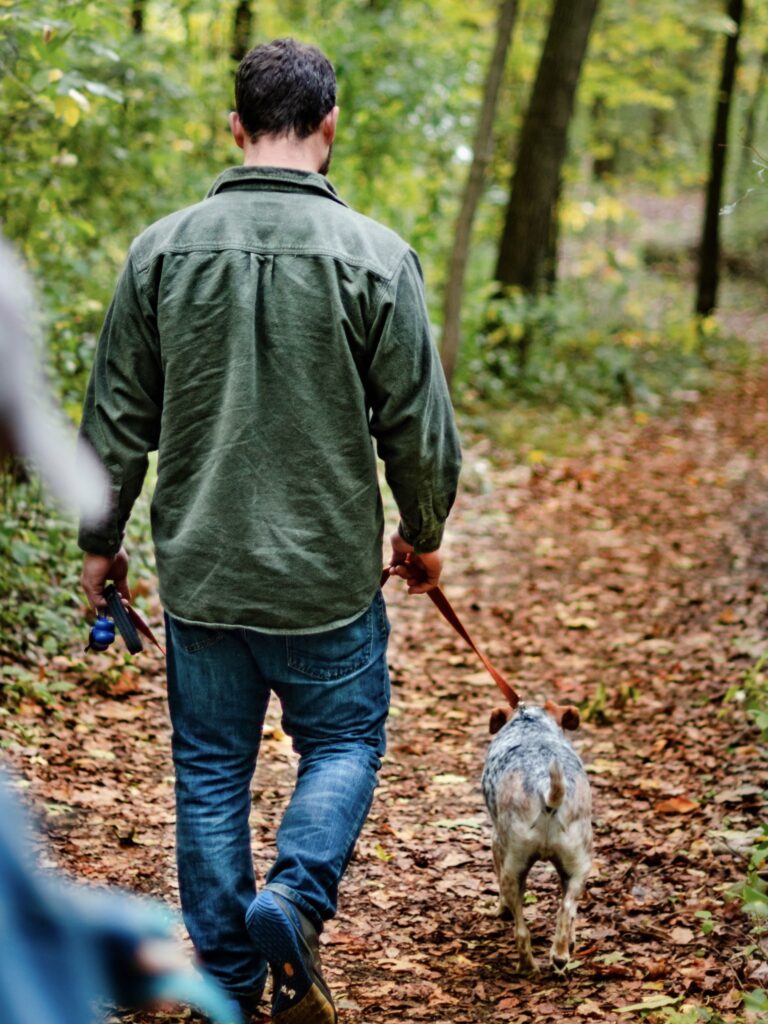 Plenty of Poop Bags
Even if you're in a remote location, you still need to pick up your dog's poop. You may think that it's just composting into dirt and "fertilizing" the ground, but that is not the case. Dog poop can pollute water, transmit diseases, and hurt the environment.
When you have sturdy poop bags and a secure way to carry them, it's easier to "leave no trace" and keep the poop contained until you get to a proper trash can. The eco-friendly Earth Rated Dog Poop Bags are a great choice to include in your hiking gear for dogs. You can also bring along a gallon sized zip baggie to seal in the smell and keep the poop contained until you're off the trail.
Safety Equipment
A small first-aid kit is great to have on hand in case your pup steps on a sharp rock and hurts a paw, or gets injured by a thorn or branch. If your dog is light enough to carry, consider taking along a pack that you can use to carry them if they get too tired or if they're injured on the trail. A first aid kit is an important part of your hiking gear for dogs…and for you.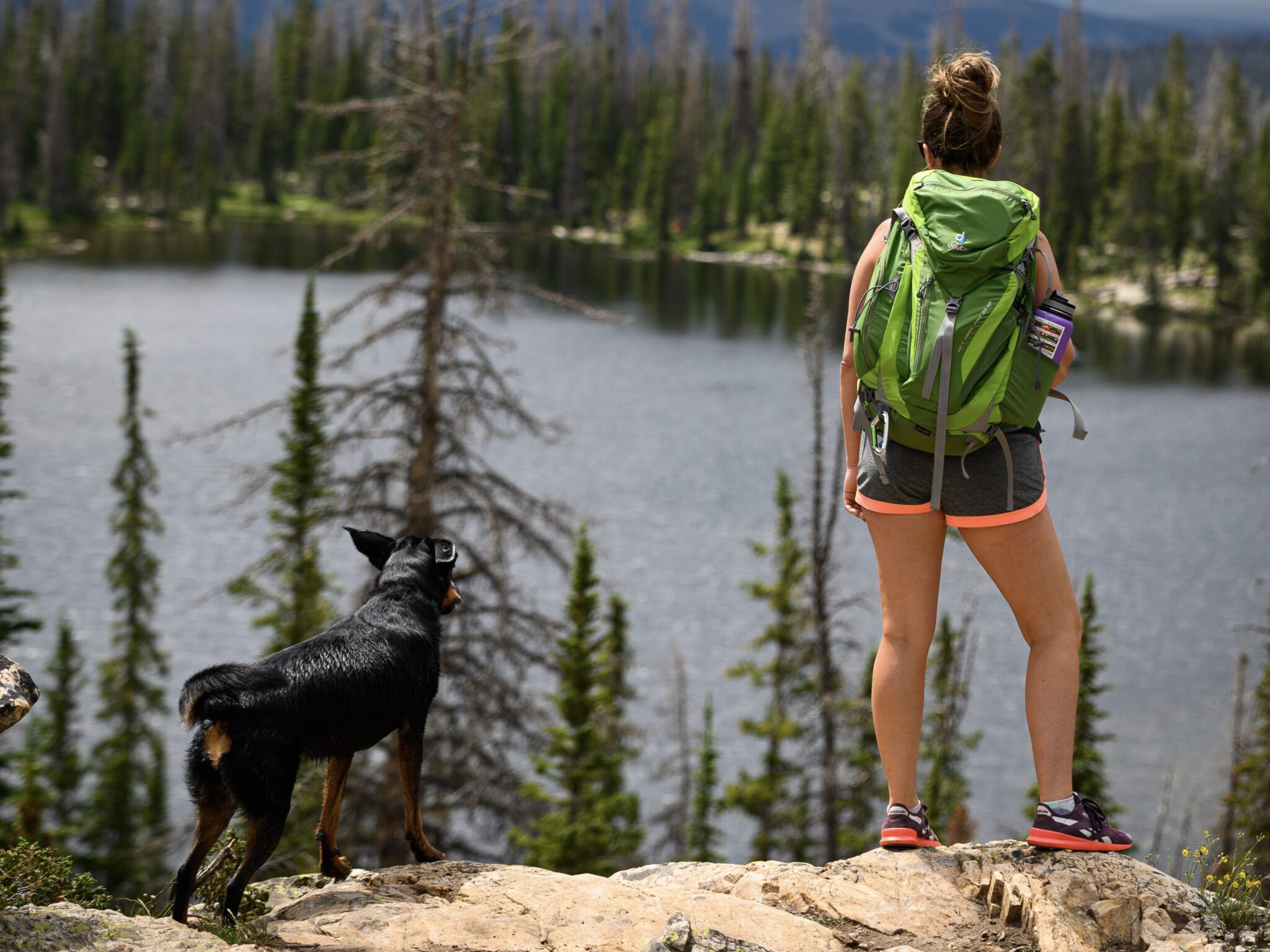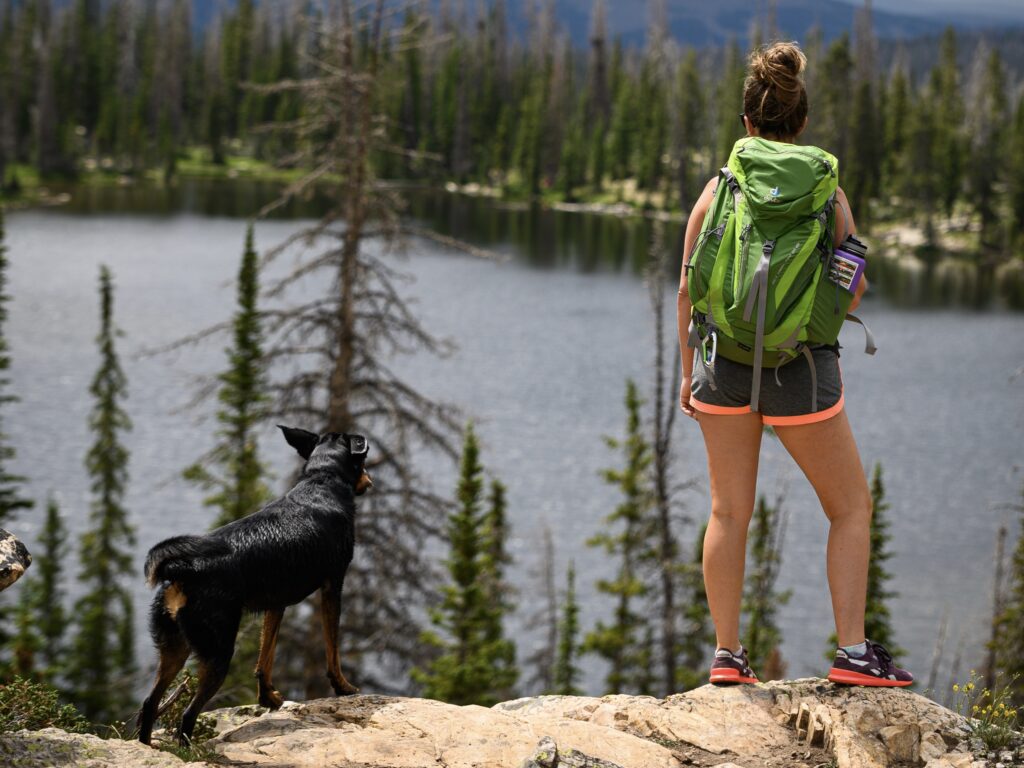 Treats and Water for Your Pup are essential gear for hiking with your dog
Drinking from a stream or puddle can potentially cause harm to pups. Carrying in bottled water keeps your pup hydrated without risk of water-borne pathogens. You can bring along a lightweight bowl for them to drink from.
Because hiking gear for dogs must include some fun items, bring a few treats along with you. This is a great way to praise your dog for good behavior or encourage them to keep going if they get tired toward the end of your hike. If your pup is running loose and doesn't want to come back to you, treats can also help coax them back.
Get the right gear that makes sense for you and your dog. Happy trails.
---
See where this story/article ranks in popularity: Top 10 List