Reading Time:
3
minutes
Outdoors safety for those over 50: Being outside has no shortage of benefits. From the mood boost to the benefits for your immune system, it's important to make sure you're getting out and moving. But outdoor exercise can carry some risks, especially when you're over 50. Here are a few of our best tips on how you can stay safe outdoors after 50 while still having a great time!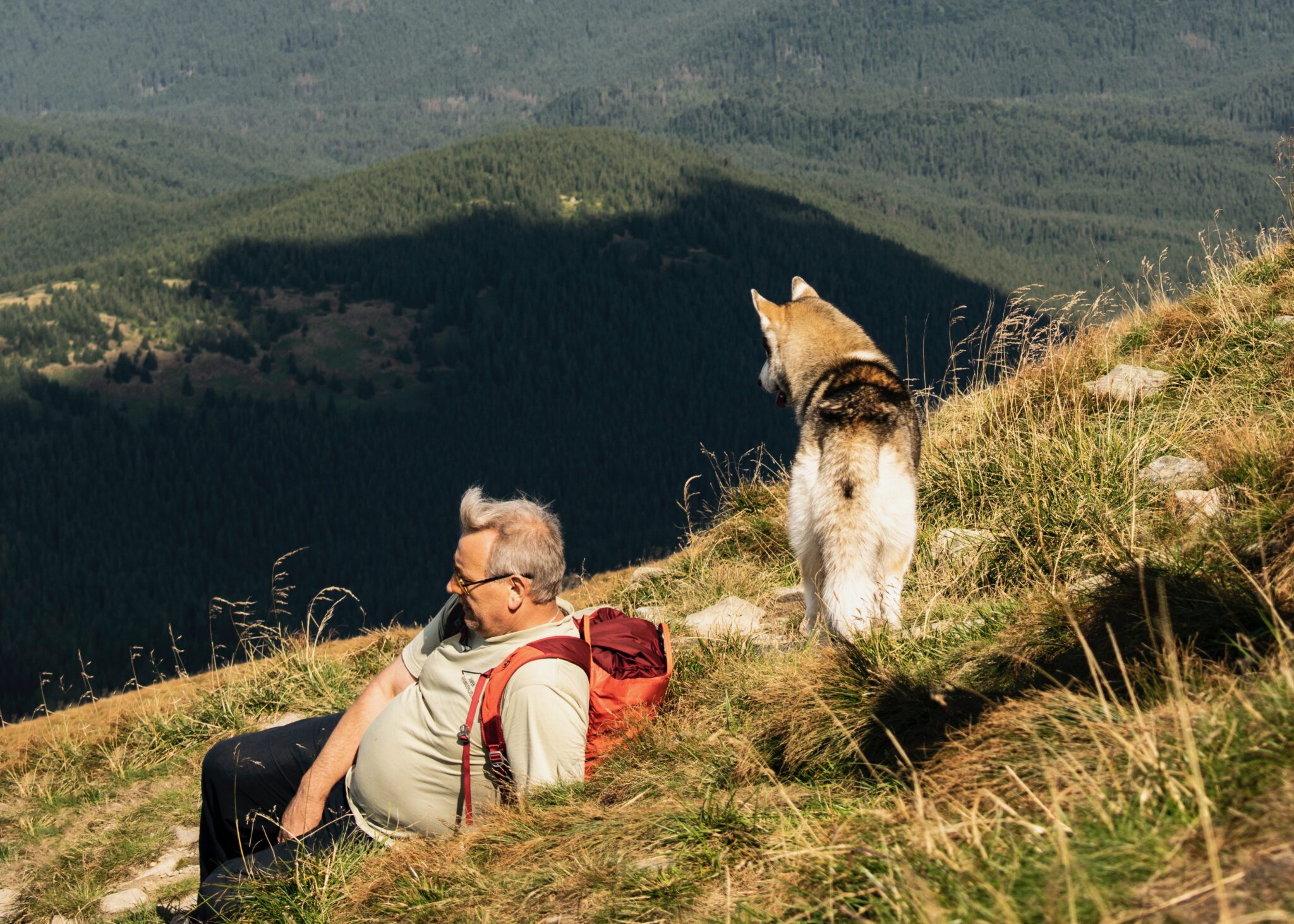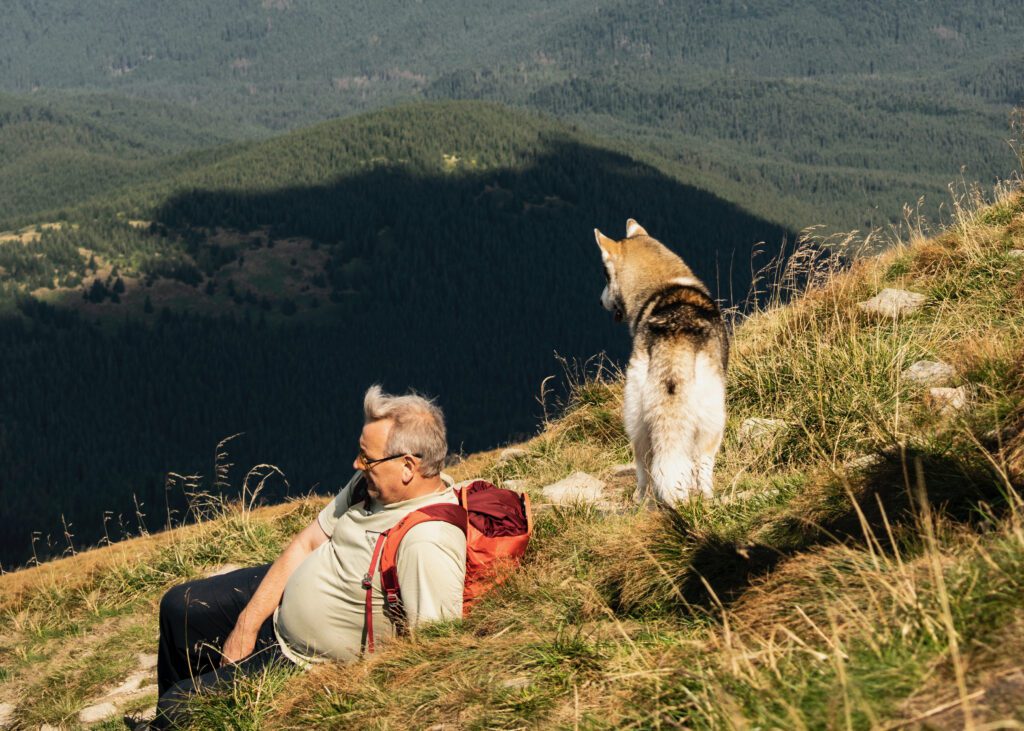 Layer Up for Outdoors Safety for those Over 50!
Shifts in temperature are often just minor inconveniences, but they can also be serious safety hazards if you aren't properly prepared. In times of extreme heat, you could get sunburned or come down with heatstroke. If you're not prepared for the cold, you could come down with hypothermia or get frostbite. When you're older, you are especially at risk.
Dressing in layers is one of the best ways to protect yourself from extreme weather conditions. This will make it easy to add more warmth if you're too cold or cool down if you're too warm. You'll want your first layer to be something thin made of synthetic fabric to draw any sweat away from your skin. If it's cold, your second layer should be something like fleece or wool to give you insulation. Then you want a breathable layer on the outside. Avoid anything too tight as this can contribute to losing body heat.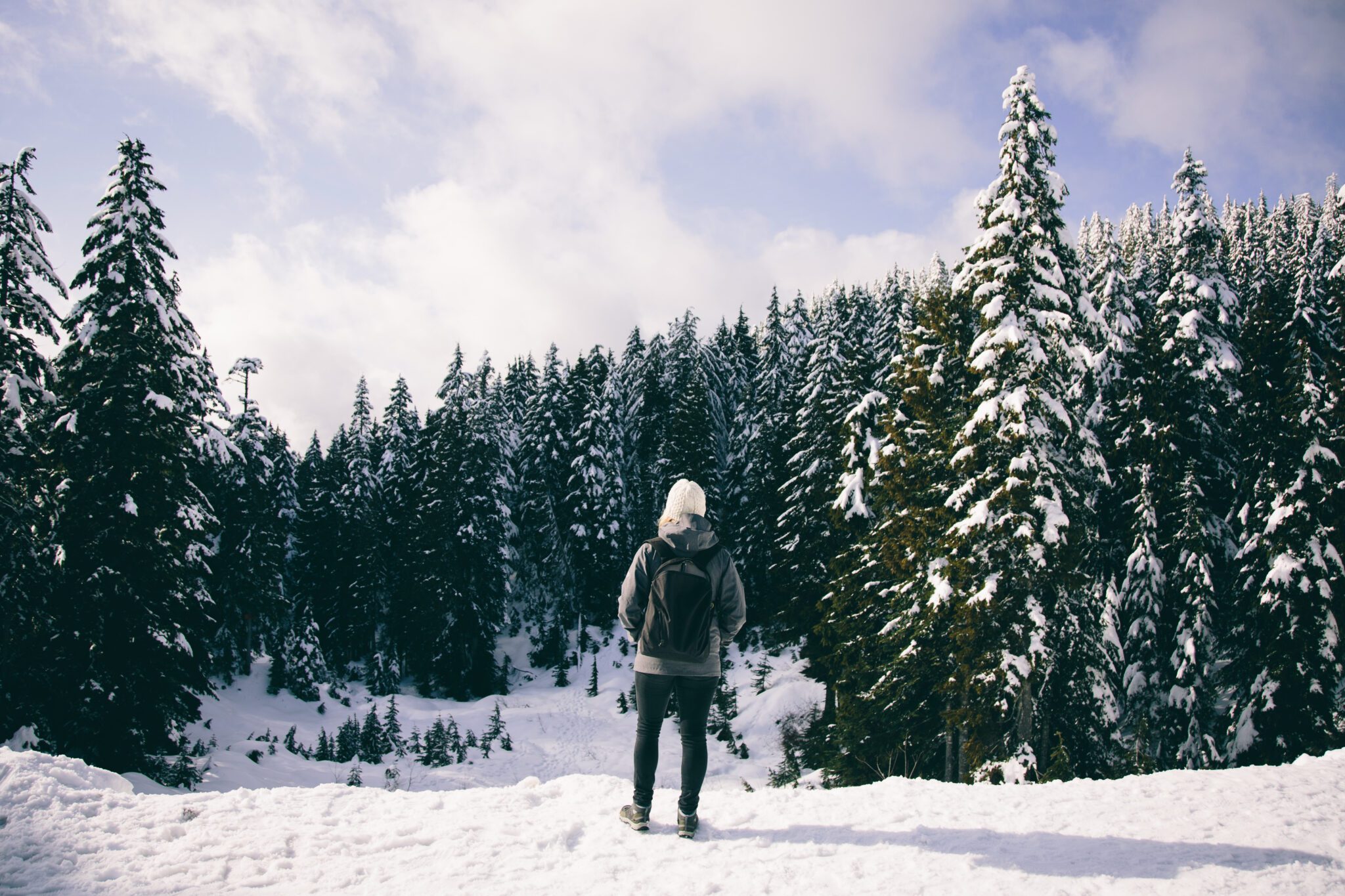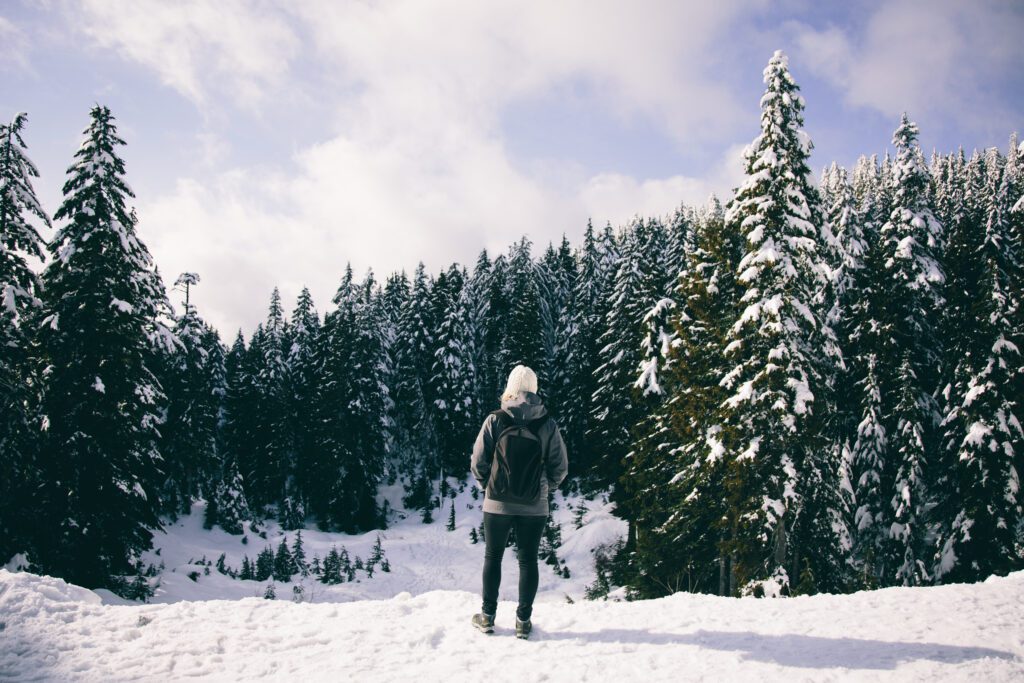 Familiarize Yourself with Signs of Temperature-Related Illnesses
Because hypothermia and heatstroke are such significant risks especially if you're older than 50, it's important to familiarize yourself with the signs if you're going to be outside for long periods of time. Do some research and also be aware of some of the reasons you may be at higher risk including:
Heart or blood vessel problems
Lung, kidney, or heart disease
High blood pressure
Being over or underweight
With hypothermia, you may be at increased risk due to:
Alcohol or recreational drug use
Exhaustion
Mental illness (especially if you take antidepressants or antipsychotics)

Walking Poles – Hiking Poles – Trekking Poles
One of our favorite gear items for outdoors safety for those over 50 is hiking poles. As we get older, joints can't take the pounding that they used to be able to withstand and our balance may not be as steady. Sudden twists and turns that result from a misstep can lead to injury. The best piece of gear to protect yourself is hiking poles. Hiking poles absorb some of the shocks when hiking downhill which saves your knees and ankles. The biggest benefit to hiking poles is the stability that they provide, especially when hiking on uneven or rocky terrain. If you're over 50, then hiking poles are a must-have when enjoying the outdoors.
Don't think you have to use 2 poles when hiking. We purchased a pair and each of us will use one, which we find is enough to help with balance and stability.
Hydrate Like a Champ for Outdoors Safety for those Over 50
Don't make the mistake of waiting until you're thirsty to start drinking water. If you do that, you're already a little dehydrated. This is why it's so crucial to be continuously drinking, not just when you feel like it. Usually, water is all you need to drink to power you through your outdoor adventures. If you're doing any kind of outdoor exercise for multiple hours, however, you may want to drink something that will help replenish your electrolytes.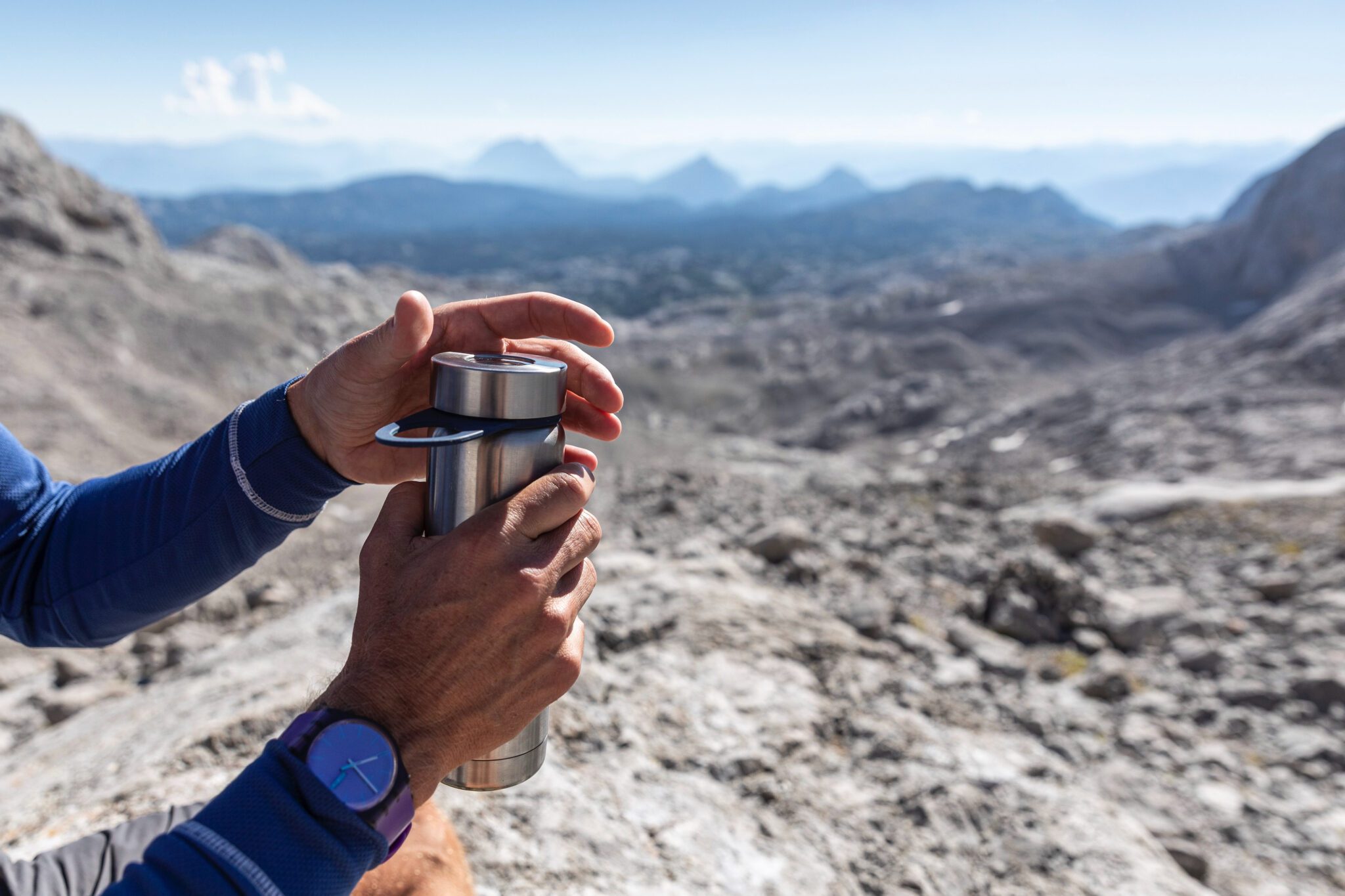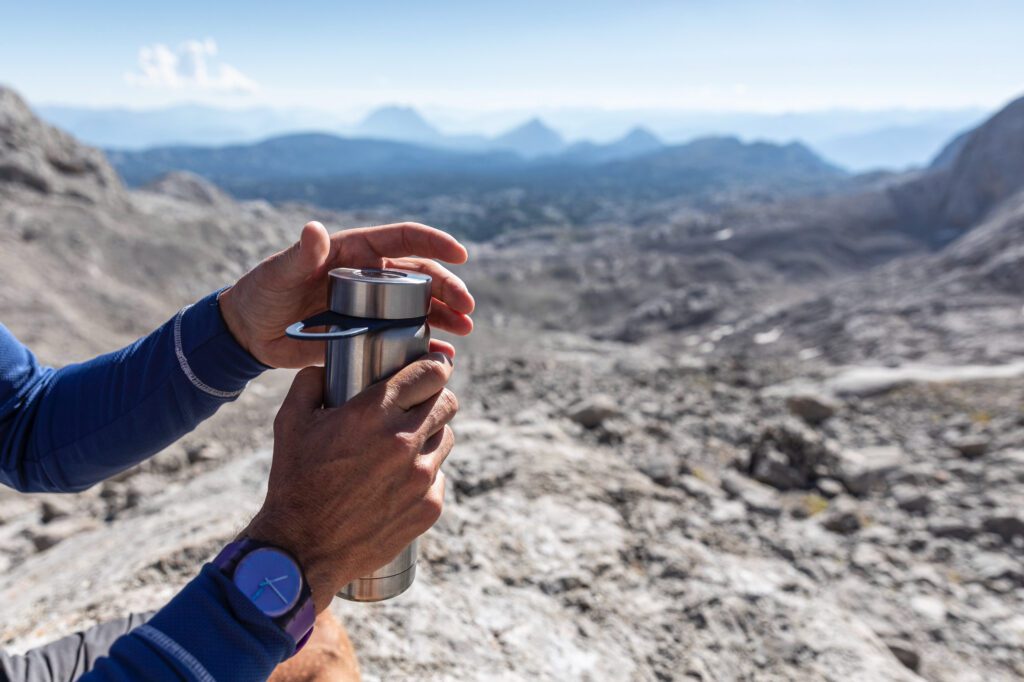 You should start paying attention to your hydration hours before you even go outside for exercise. In the 15- to 30-minute period right before heading outside, drink about 8 ounces of water. During your actual exercise, you'll want to drink 13 to 27 ounces every hour.
Hydration Backpacks
Good hydration is an important factor for outdoors safety for those over 50. When on a longer hike or bike ride, you may need a hydration backpack. Hydration backpacks hold more liquid and provide an easy way to hydrate without stopping and having to take off your backpack.
Hydration backpacks provide a lightweight solution to staying outdoors for longer periods of time. Most of these backpacks have small compartments that can hold keys, a wallet, and even some snack bars which work great for longer day-hikes or bike rides.
Outdoors Safety for those Over 50
Hopefully, we've inspired you to get outside and get moving, no matter what your age! While your outdoor activities of choice may change based on the season, there's always something to do. Just make sure you're taking all the necessary precautions to be safe.
---
See where this story/article ranks in popularity: Top 10 List