Reading Time:
3
minutes
Backpacking for beginners is for those that love the outdoors and want to experience nature in a whole new way. There's nothing more immersive in the outdoors than a backpacking trip. 
Here's what you need to know before you get started!
What is Backpacking, for beginners?
Backpacking is an outdoor hobby that combines hiking and camping. Essentially, any hiking trip that lasts for more than one day is a backpacking trip. It could be a thru-hike that takes several weeks or months to complete, or it could just be a two-day, one-night mini-adventure.
Backpacking can be a quiet way to escape from all traces of civilization. But it can be a way to meet new people and discover new places too! On popular backpacking trails, you can meet people from all over the world. If you go totally off the beaten bath, you can experience the wilderness in a way that you wouldn't be able to experience it on a day hike.
Challenges of Backpacking
To ensure your safety, health, and happiness out on the trail, you'll need to carry several items on your back, including food, water, shelter, and clothing. You'll need to carry everything back out… remember, Leave No Trace! 
This means that the main challenge of backpacking is figuring out exactly how much you can carry without sacrificing necessities or feeling overloaded on your hike.
Backpacking Equipment and Supplies for Beginners
Backpacking is all about narrowing it down to the necessities of life! There are lots of resources out there for figuring out the ultimate supplies list, but here's the basic gear that you will need no matter what type of backpacking adventure you're planning.          
Backpacking for beginners – A list of equipment and supplies:
A backpack – but not just any backpack! It needs to fit you comfortably and carry all your supplies safely.
Hiking boots or shoes – a sturdy pair that you can walk in all day long.
Clothing – to keep you safe and comfortable despite the weather.
Shelter – whether that's a lightweight tent or a tarp/hammock setup.
Sleeping bag/sleeping pad – so you can sleep in comfort.
Food – enough to fuel you throughout your adventure!
Cooking supplies – including a mini stove, utensils, etc.
First aid – so that a small injury doesn't become life-threatening on the trail.
Water bottles and water treatment supplies – so you can stay hydrated and healthy.
Navigation supplies – to keep you safe and headed in the right direction.
Headlamp – to stay safe even in the dark.
Sun protection and insect protection– to prevent dangerous sun exposure and itchy bug bites.
Matches, lighter, etc. – so you can cook food and make fires when needed.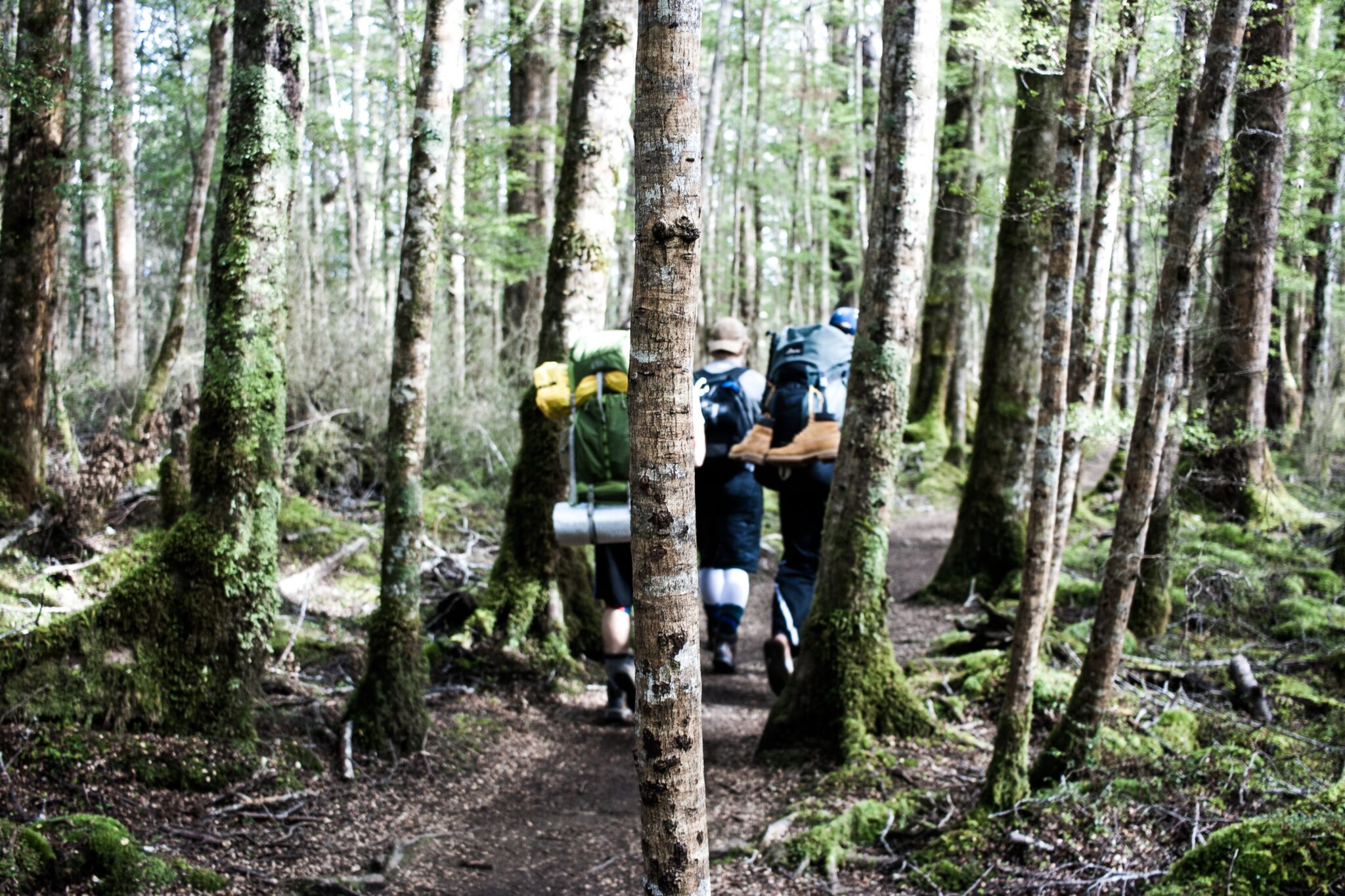 Your needs will vary depending on the length of your trip, where you're going, what the weather is like, and much more… but those are the basics!
Backpacking 101: Where to go?
There are so many wonderful places to go backpacking! You might even have a suitable spot near your home. Check out local forest areas, national and state parks, or wilderness areas. We'd suggest talking to your local camping and outdoor retailer if you're not sure of the best place to backpack in your area. They can point you in the right direction!
Want to travel outside your home area? From Maine to Manitoba, there are several amazing places to go backpacking in almost every country. Some areas require permits, but others are fair game for any responsible backpacker to enjoy. 
Our #1 advice: do your research and choose a hike suited to your skill level so that you can stay safe and enjoy your adventure!
See where this story/article ranks in popularity: Top 10 List